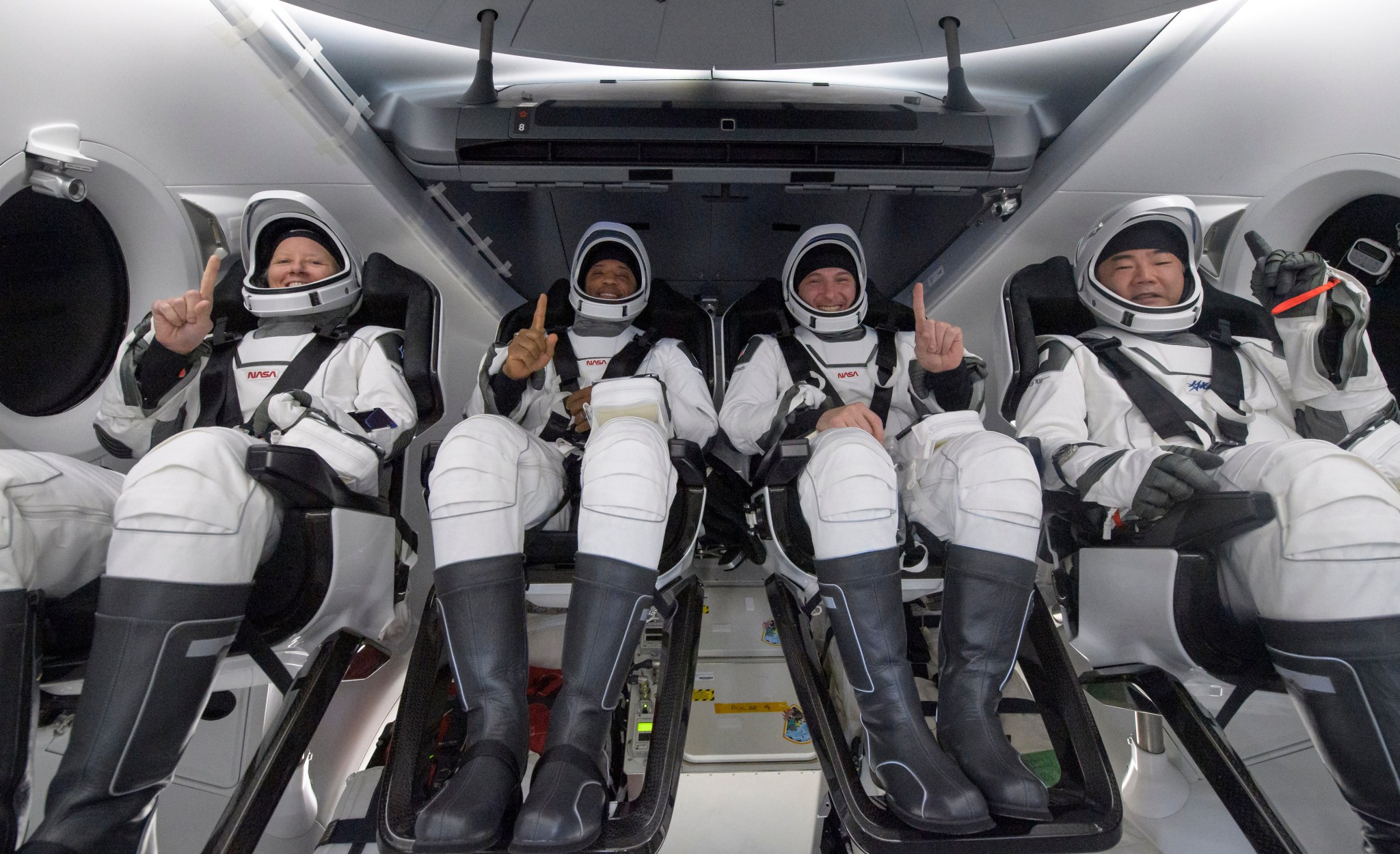 Credits: NASA/Bill Ingalls
NASA Administrator Bill Nelson and the agency's SpaceX Crew-1 astronauts will visit Capitol Hill Wednesday, Nov. 17, to meet with members of Congress, discuss work aboard the International Space Station, tour the Destination Station exhibit, and highlight America's future deep space exploration plans.
Nelson along with NASA astronauts Michael Hopkins, Victor Glover, and Shannon Walker, and Soichi Noguchi of the Japan Aerospace Exploration Agency (JAXA) also will be available to answer questions from the media during their visit with members as follows:
With House of Representatives members at Destination Station on Maryland Avenue SW outside of the United States Botanic Garden from 11:30 a.m. to noon EST
With Senate members between the Dirksen and Russell Senate Office buildings on the corner of First St. NE and C St. NE from 4 to 4:30 p.m.
Destination Station is a NASA exhibit designed to promote how the space station enables research and brings value to our nation, inspires the next generation of researchers and explorers, and enables a robust marketplace in low-Earth orbit. The exhibit will be open to members of the Hill from 9 a.m. to noon and 2 to 5 p.m.
Students from two local high schools will also have opportunities to learn about the critical roles science, technology, engineering, and math play in NASA missions. BASIS DC seniors from will explore Destination Station at 9:30 a.m. and School Without Walls students will visit at 11:30 a.m. and meet Nelson and the Crew-1 astronauts.
Media interested in speaking with Nelson and the astronauts should RSVP by 9 a.m. Wednesday, Nov. 17, to Jackie McGuinness at: jackie.mcguinness@nasa.gov. Media interested in the students' visits should contact Katherine Brown at: katherine.m.brown@nasa.gov.
For information about NASA's missions, discoveries, and activities, visit:
-end-
Marc Etkind / Jackie McGuinness
Headquarters, Washington
202-358-1600
marc.r.etkind@nasa.gov / jackie.mcguinness@nasa.gov