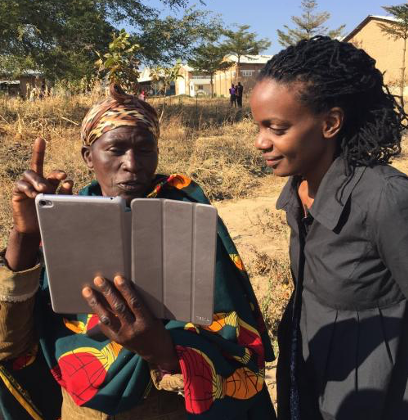 u003cstrongu003eu003cemu003eCredits: Christina Justiceu003c/emu003eu003c/strongu003e
Growing up in Uganda, Catherine Nakalembe always loved geography but never imagined she'd work with NASA. It wasn't until several computer science classes in college that the University of Maryland, NASA-funded researcher developed an interest in satellite data and mapping which led her into a career helping communities use satellite data to increase food security.
Food security is a major concern in many African countries, and millions of people are particularly vulnerable to hunger due to drought and other sources of crop failure. Now thanks in part to Nakalembe's work to bring Earth science data into their decision making, farmers in eastern and southern Africa are better able to look into the future of their food supply.
Nakalembe and her sister grew up in Kampala, Uganda. Nakalembe's father, Steven Busulwa, was a self-taught car mechanic, and her mother Rita still owns and operates a restaurant in Makindye that sells "chicken and chips." She received her undergraduate degree at Makerere University in Uganda, before leaving home for John Hopkins University in Baltimore and eventually receiving her Ph.D. from the University of Maryland, College Park.
"There are many young scientists, young women, people of color or who grew up like me, who don't yet have a clear path. I hope to inspire them that there's room for them in science, that they can help people and be recognized for the work that they do," Nakalembe said.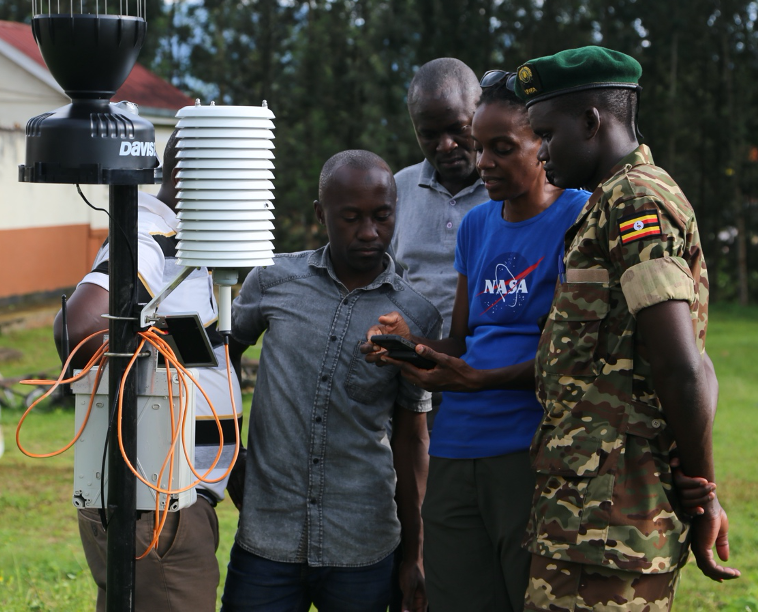 u003cstrongu003eu003cemu003eCredits: Raphaël Luhaheu003c/emu003eu003c/strongu003e
She also hopes to inspire her 2-year-old twin sons, Alexander and Maximillian, who she often brings with her on field work. Having them with her, as well as the recognition of her work through awards and grants, motivates her to set an example for young people in the face of obstacles.
"Sometimes I'm not taken seriously when I first walk into an office. I'm not what they expect a scientist to look like, and I was younger than they expect someone with this knowledge and expertise to be," she said. "But there is nothing that replaces knowledge that you gain on the ground, in the field working with people, sitting in village meetings," Nakalembe said.
Nakalembe works with Harvest, NASA's food security and agriculture program at the University of Maryland, and is a principal investigator for SERVIR, a joint venture between NASA's Earth Applied Sciences Program and the U.S. Agency for International Development. Her projects involve working with countries to launch or improve their crop monitoring programs that can help farmers throughout the growing season.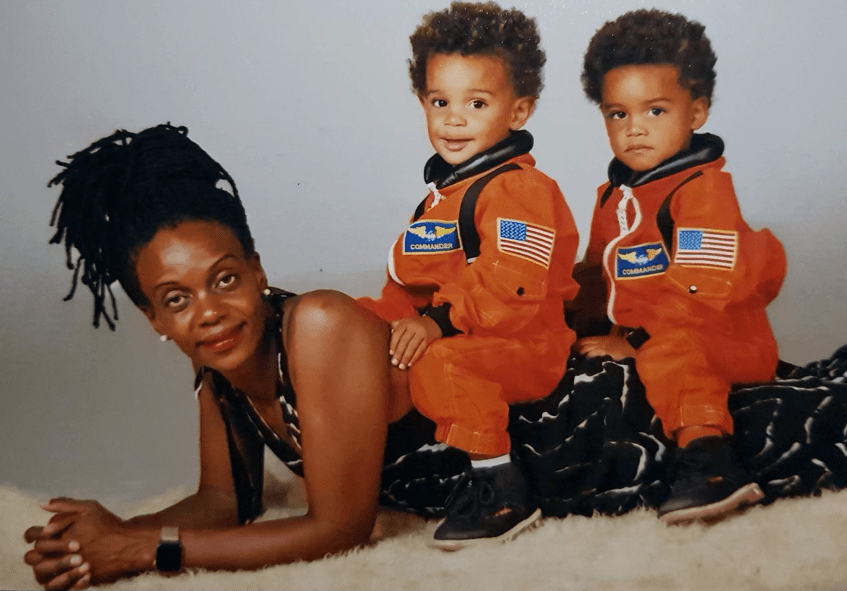 u003cstrongu003eu003cemu003eCredits: courtesy of Catherine Nakalembeu003c/emu003eu003c/strongu003e
"All of this would be impossible, especially as a new mum, if not for the incredible support from my husband Sebastian and the incredibly supportive and talented team of remote sensing scientists at the Harvest Hub at the University of Maryland," Nakalembe said.
Nakalembe recently received the first-ever GEO Individual Excellence Award granted by the Group on Earth Observations (GEO), a partnership of more than 200 governments and organizations working to integrate Earth observations into decision making. She is the Eastern Africa lead for Harvest and serves as a thematic lead for the Agriculture and Food Security projects within the SERVIR Applied Sciences Team. Her latest SERVIR project is supporting data-driven decision-making in agriculture in Eastern and Southern Africa.
By Lia Poteet
NASA Earth Science Division Applied Sciences Program