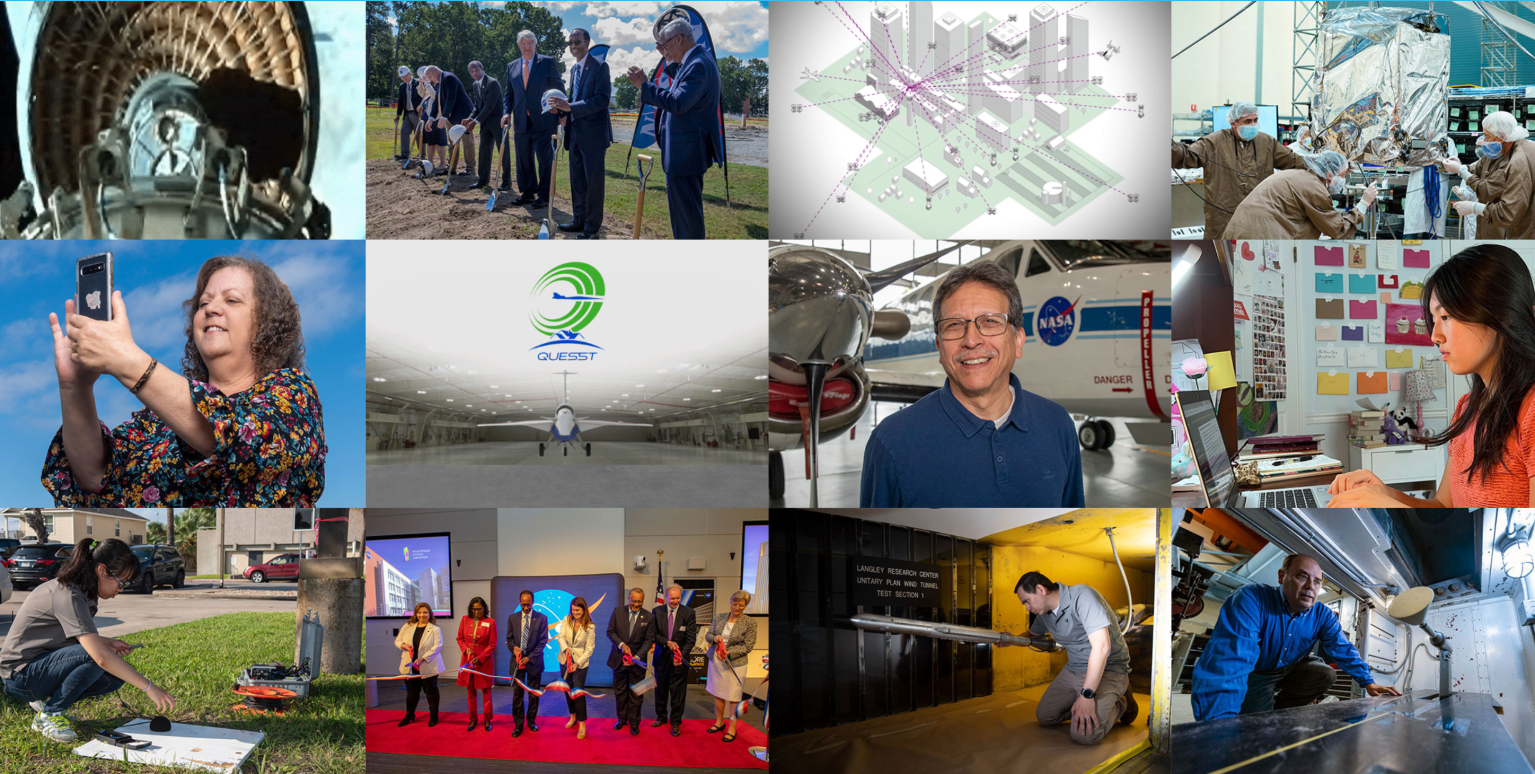 The Year in Review
Each year, we look back on the successes NASA Langley Research Center has achieved and celebrate the people who made those successes possible.
Inspire Through Discovery
NASA Langley Research Center provides digital annual reports to share NASA Langley's trailblazing work in aeronautics, atmospheric and planetary science, space technology, and STEM engagement.
Read through our annual reports to learn how Langley researchers are shaping our future, how they benefit humankind, and how they inspire through discovery.