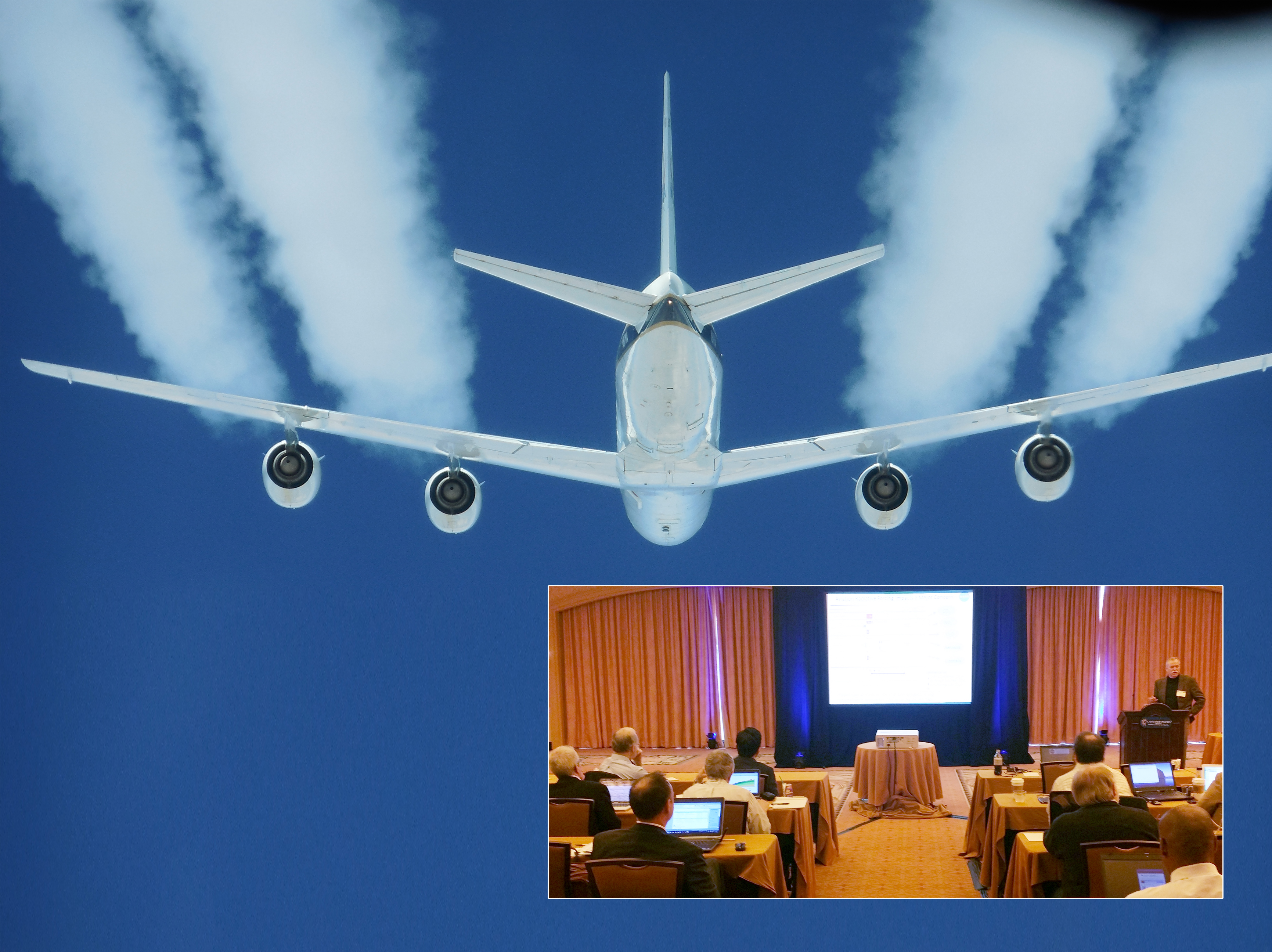 At a public forum in Florida, NASA shared results from this spring's testing under the Alternative Fuel Effects on Contrails and Cruise Emissions, or ACCESS II. Forum attendees included many of the 24 member nations that make up the International Forum for Aviation Research, or IFAR. Several IFAR members partnered with NASA for the ACCESS II research.
This was the first time NASA was able to brief IFAR members since announcing initial results on September 3.
"It's pretty clear the particle emissions from the aircraft are reduced when we burn a blended alternative fuel and standard aviation fuel known as Jet-A. We can see about a 50 percent reduction, or more, both on the ground and in the air," said Bruce Anderson, NASA's principal investigator for the ACCESS program.
The ACCESS II campaign used NASA's DC-8, which alternated burning the biofuel and the Jet-A, and aircraft from partner nations Germany and Canada to fly sampling missions. Ground sampling of emissions from an idling DC-8 was also done.
NASA typically maintains data sets for one year. This gives researchers time to evaluate and analyze results and ensure there are no errors in the data. NASA plans to publish ACCESS II data to a publicly accessible archive this June.
ACCESS II is an international project, with the German Aerospace Center and National Research Council of Canada providing aircraft and research teams, while the Japan Aerospace Exploration Agency and others helped to analyze data.
"We had very good participation and enthusiasm from our foreign partners," said Anderson. "It's been a very successful campaign thus far."
Within NASA, ACCESS II is a joint project involving NASA's Armstrong Flight Research Center, California; Langley Research Center, in Virginia; and Glenn Research Center in Ohio. The research supports NASA aeronautics' strategic vision, which has as a goal to enable transition of industry to low-carbon fuels and alternative propulsion systems.