NASA / Carla Thomas
NASA's Sustainable Flight Demonstrator project hit a new milestone Aug. 15. when Boeing flew an MD-90 airplane from Victorville, California, to its facility in Palmdale, California, where conversion to the X-66A experimental aircraft will begin.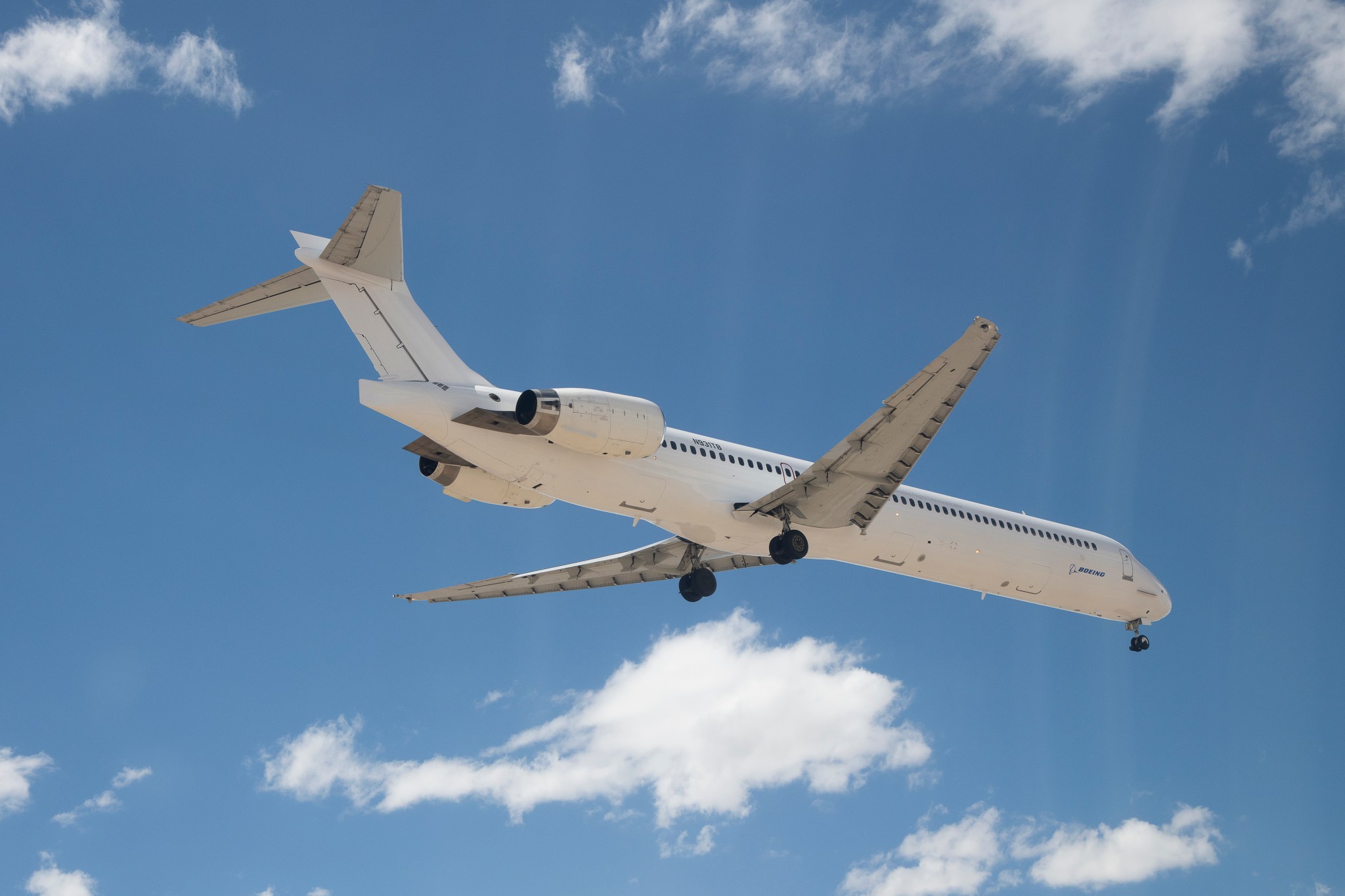 NASA / Carla Thomas
Key modifications by Boeing to the MD-90 will include replacing its wings with a new pair that will be thinner and extra-long, stabilized by diagonal struts. The design concept, known as the Transonic Truss-Braced Wing configuration, promises to be more fuel efficient than today's best-in-class commercial aircraft.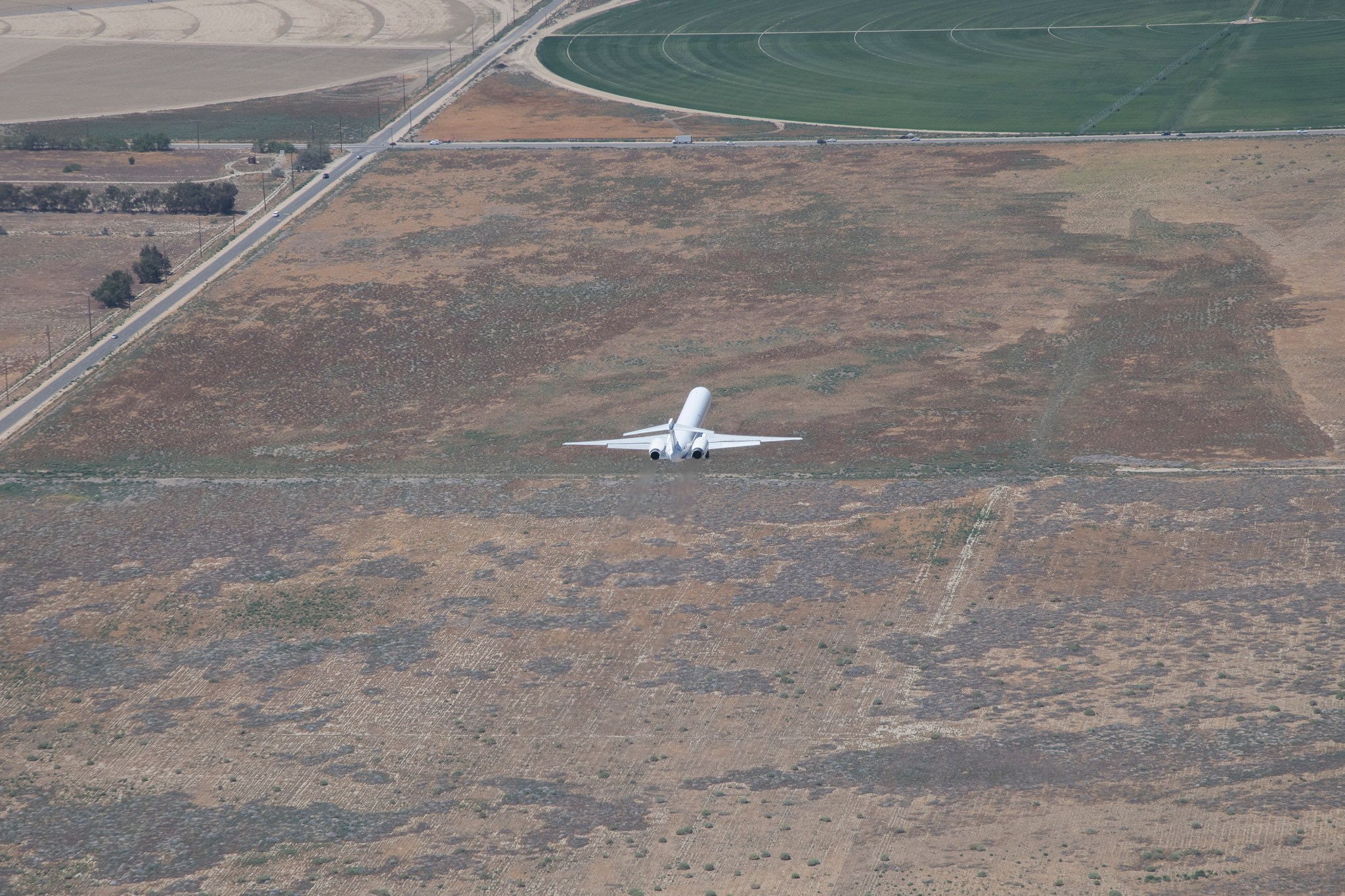 NASA / Carla Thomas
The Sustainable Flight Demonstrator project seeks to inform a potential new generation of single-aisle aircraft. Boeing will work with NASA to build, test, and fly the X-66A, a full-scale test aircraft. The X-66A supports the U.S. goal of net-zero aviation greenhouse gas emissions articulated in the White House's U.S. Aviation Climate Action Plan.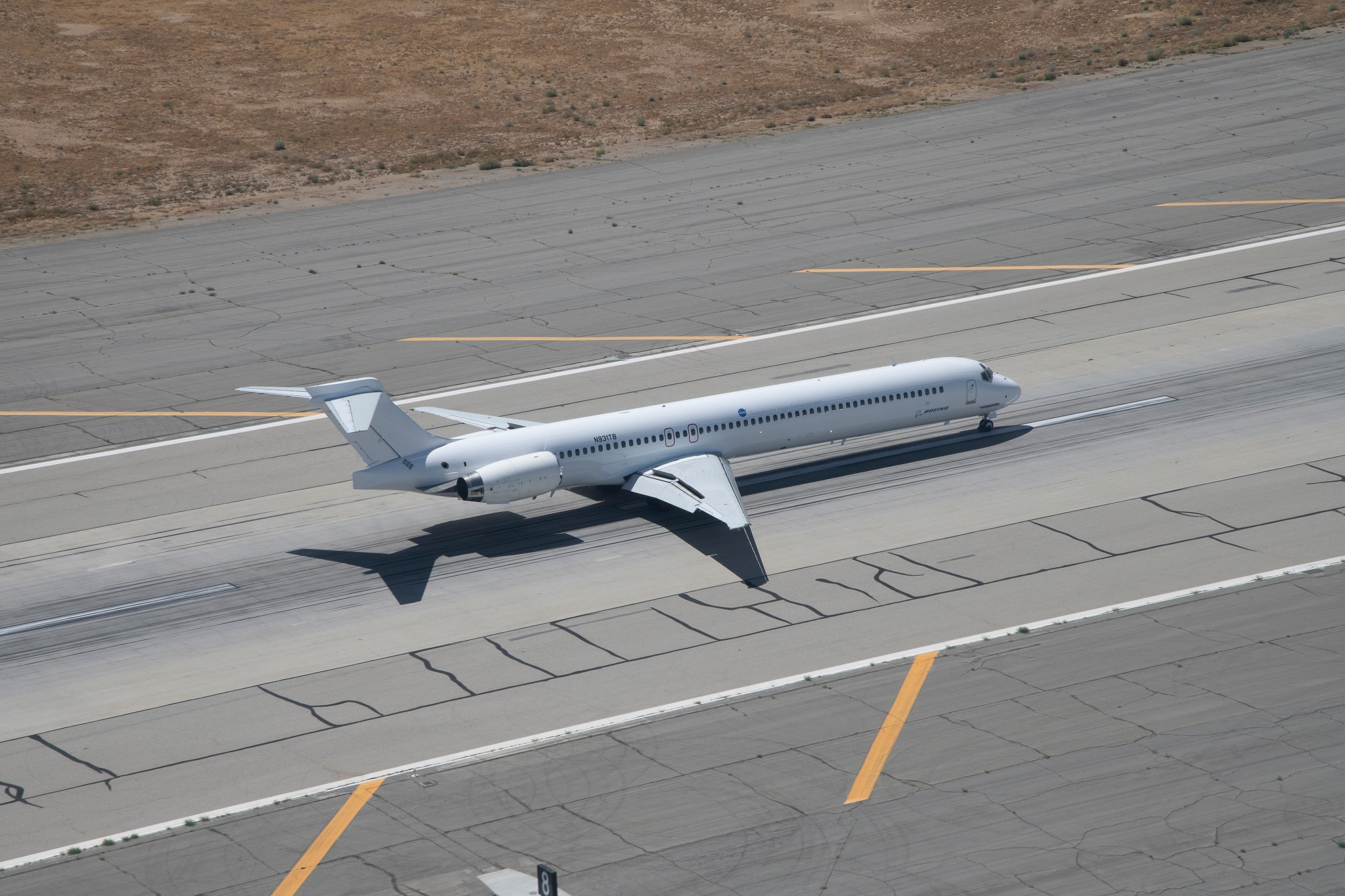 NASA / Carla Thomas