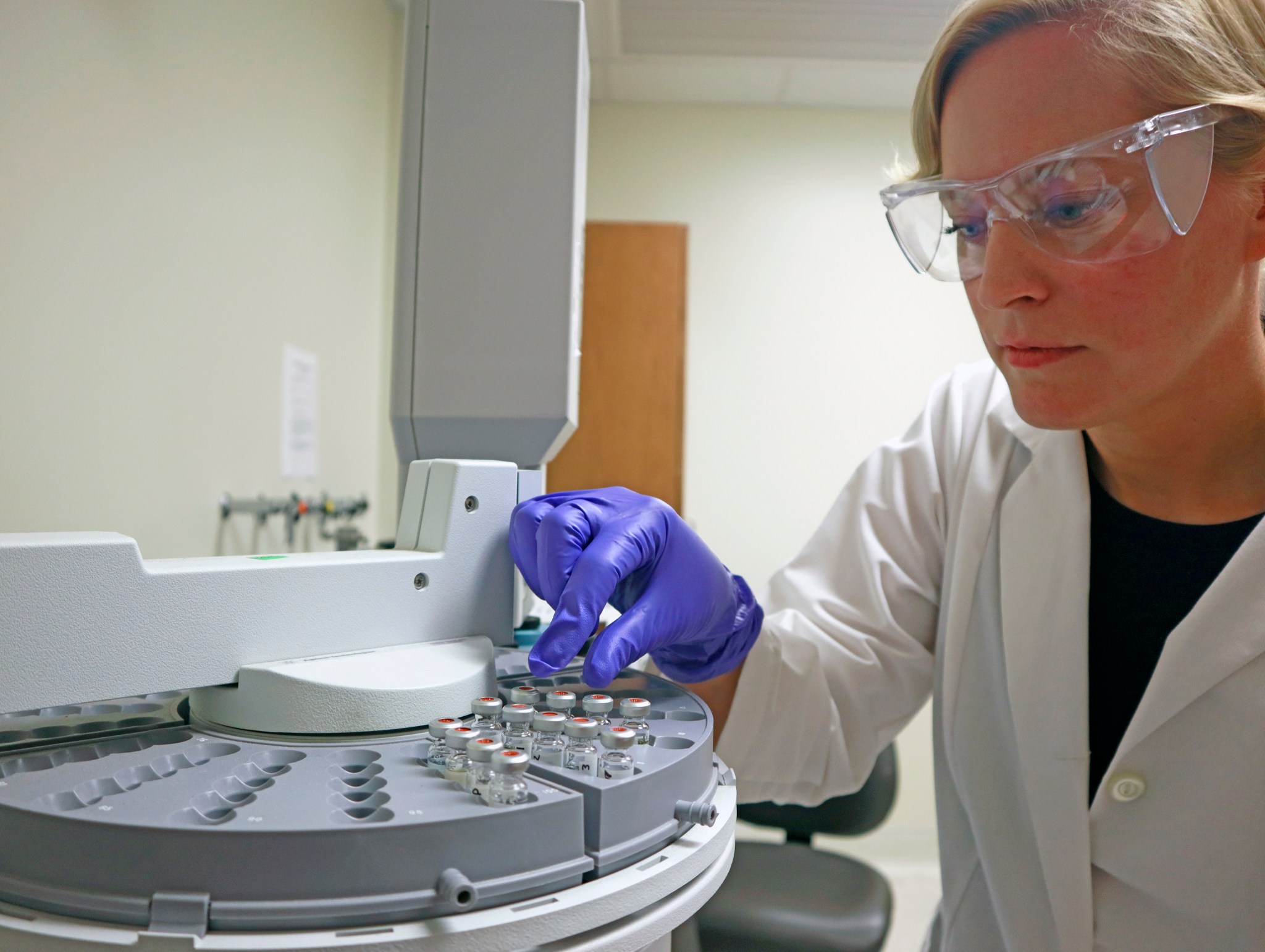 NASA
NASA scientists are working with doctors and researchers across the federal government to help cut the nation's cancer death rate by at least 50% over the next 25 years, a goal of the White House's Cancer Moonshot Initiative.
Supporting scientists are part of the Space Radiation Element within NASA's Human Research Program, which focuses on predicting and managing radiation risks associated with human spaceflight. This group has contributed to cancer studies over the years, from exploring shielding strategies to protect against space radiation exposure, to identifying biomarkers that could serve as early indicators of the disease.
"Cancer is a leading cause of death among Americans as well as a long-term risk for astronauts due to space radiation exposure. Scientists at NASA have been studying cancer for decades, focusing on understanding risks to astronauts," said NASA Administrator Bill Nelson. "Through this initiative, NASA will work with agencies and researchers across the government to help end cancer as we know it. This endeavor represents NASA's ambition to propel humanity forward – for science, for health, and for hope."
NASA's space radiation team is comprised of 25 people across the agency, universities, industries, and government facilities. Representatives meet periodically with the Presidential Cancer Cabinet, which includes Administrator Nelson, to discuss the status of their research, and brainstorm ideas to further progress and interagency collaboration.
"The White House has requested all hands on deck to improve the outcome of cancer diagnoses," said Vanessa Wyche, director of NASA's Johnson Space Center in Houston. "We are honored to have employees from the Space Radiation Element not only work to protect our astronauts, but also work to protect our nation through the Cancer Moonshot Initiative."
For instance, scientists are seeking to develop and test new screening technologies for specific cancers as only a handful of cancers currently have well-vetted, early-detection protocols. They strive to incorporate these new detection methods into the astronaut health surveillance program, which could help spot certain cancers earlier and make these measures more widely available.
"We want to know: What are those cancers' early 'tells'? And how feasible is it to screen for those tells?" explained Robin Elgart, Space Radiation Element lead scientist at Johnson. "If we could find these early-detection technologies and implement them into the astronaut health surveillance program, collaborations through the Cancer Moonshot could pave the way for broader use and acceptance of these new detection methods."
"NASA support could even help the new technologies to come to market," added Brock Sishc, Space Radiation Element cancer discipline lead at Johnson. "Then we can help not only our astronauts, but also potential cancer patients on Earth."
Scientists are also working to identify medicines and dietary supplements that could help reduce the risk of cancer from radiation exposure. Searching for such compounds requires scrutinizing large groups of people over long durations – something NASA's small set of astronauts can't provide. Using connections forged through the Cancer Moonshot to access and process vast data sets involved with modern drug screening may help. Finding patterns in these data sets could reveal new insights.
In addition, NASA seeks to harness cutting-edge technologies to develop personalized cancer risk assessments from radiation exposure. The research, still in its early stages, involves using small devices called tissue chips, which help scientists model human systems.
On tissue chips, cells can grow in three dimensions outside of an organism. Scientists can grow tissue chips, expose them to radiation, and see how cells respond. Patterns in responses could help the team understand how a specific person's genetic makeup might make them susceptible to different cancers, so that appropriate medical strategies can be employed.
"We're not far from having more and more humans in space for long stretches of time, so we need to understand what these risks are and how they're going to impact a larger population," Sishc said. "Not only are we worried about astronauts, but we're also looking forward across the horizon as space becomes more accessible to all."
Here on Earth, "Unlocking technologies and information that let a person understand and respond to their cancer risks, given different environmental factors, is a key goal for all of us in the President's Cancer Cabinet," added Elgart. "By working together, we can hopefully find a road to a future where cancer is in the rear-view mirror."
____
NASA's Human Research Program, or HRP, pursues the best methods and technologies to support safe, productive human space travel. Through science conducted in laboratories, ground-based analogs, and the International Space Station, HRP scrutinizes how spaceflight affects human bodies and behaviors. Such research drives HRP's quest to innovate ways that keep astronauts healthy and mission-ready as space travel expands to the Moon, Mars, and beyond.