Courtesy of the Campos Family
Leerlo en español aquí.
Editor's Note: A previous version of this article incorrectly listed the year Campos died. He passed away in 2001 at age 66.
Arturo Campos was asleep in his home when he got the call from his colleagues at NASA's Manned Spacecraft Center (now Johnson Space Center) on April 13, 1970. Something had gone wrong with the Apollo 13 mission, and he needed to report to work immediately.
Upon arrival, Campos learned that a service module oxygen tank aboard the Apollo spacecraft had ruptured. The command module's normal supply of electricity, light, and water was lost, leaving astronauts Jim Lovell, Jack Swigert, and Fred Haise stuck in a crippled spacecraft about 200,000 miles (about 320,000 km) from Earth. The mission's initial goal of a Moon landing had been abandoned; now, the top priority was making sure the astronauts survived the return home.
The team had created a contingency plan ahead of time to deal with just such a scenario. Although the plan had never been tested, it was designed to divert power from the lunar module to the command and service module equipment system, giving the astronauts enough power to return home safely.
The procedure would need to be modified in real-time, and reworking it required incredible technical expertise.
Fortunately, Campos was exactly the man to help the astronauts execute this plan.
He was the one who wrote it.
Joining NASA
Campos was born in Laredo, Texas in 1934, hailing from a Mexican-American family.
Back then, it was not common for students from Hispanic backgrounds to earn college degrees in engineering. And Campos' sights were not initially set on college — instead, he had been considering a career as an auto mechanic, like his father.
But Campos' high school chemistry and physics teacher, Josephine 'Grandma' Baird, recognized his potential. Together, they encouraged Campos to both attend classes and work at his dad's mechanic shop.
Campos' efforts eventually paid off. He matriculated through Laredo Junior College and went on to graduate from the University of Texas with a degree in electrical engineering in 1956.
He had been working as a civilian employee supervising aircraft maintenance at Kelly Air Force Base in Texas before joining NASA in the early 1960s.
"When NASA came up, and I heard they were going to work in space, I knew it was going to be a big challenge," Campos said in an earlier interview. "I didn't know what I would do, but I wanted to be part of the team."
"When NASA came up, and I heard they were going to work in space, I knew it was going to be a big challenge. I didn't know what I would do, but I wanted to be part of the team."
Arturo Campos
Electrical Engineer
Campos leveraged his electrical engineering expertise in dozens of projects at NASA. He began in research and development of electrical systems for spacecraft, and became one of the go-to figures responsible for the electrical system used in Apollo lunar modules — including the first Moon landing in 1969.
The Apollo 13 Mission
As dozens of NASA's mission control members scrambled to deal with the unfolding crisis, Campos headed into the Mission Evaluation Room and immediately got to work reconstructing his plan to provide the command module with enough electrical power to navigate home safely. As the electrical power subsystem manager for the lunar module, Campos was tasked with the development, design, and testing of the hardware.
"When they called me up, I rewrote the plan on the spot," he was quoted as saying. "I had written procedures for that eventuality a year before."
The strategy that Campos and his colleagues in the Mission Evaluation Room devised was a success. Directions for implementing the procedure were provided to members of the control room, who relayed it to the astronauts on board. The entire process took about 15 hours, and in the end, enough power was diverted from lunar module power sources into the emergency batteries of the command and service module to provide heat to the astronauts, assist them in their journey home, and enable them to land safely on Earth.
If it hadn't been for the procedure Campos and his colleagues put together, it is likely the Apollo 13 mission would not be remembered as the "successful failure" that it is today. Campos and other members of mission control were awarded the Presidential Medal of Freedom by Richard Nixon in 1970.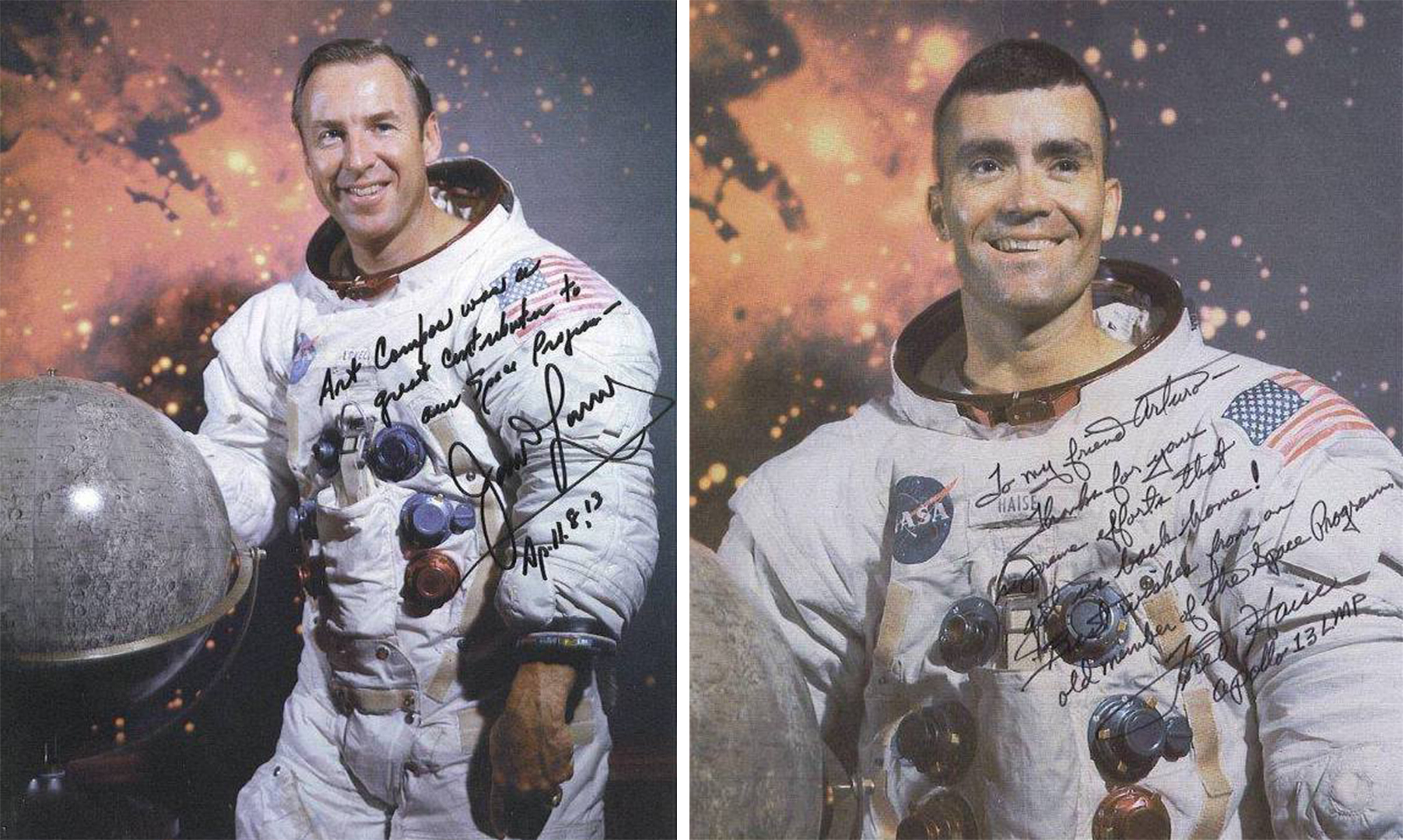 Courtesy of the Campos Family
Later Years
One of the few Mexican-American employees at Johnson when most of the employees were white, Campos is remembered as being proud of his Hispanic heritage.
He pitched in on efforts to help recruit more Hispanic workers to the space program and encouraged those in his culture to pursue technical fields. Campos also established and served as the first President of the League of United Latin American Citizens Council 660, a chapter composed of Mexican-American engineers at NASA that awarded scholarships to Hispanic students to pursue higher education.
Additionally, Campos also served as Johnson Space Center's Equal Employment Opportunity and Affirmative Action Program representative and as a member of the employees' Hispanic Heritage Program.
Campos retired from NASA in 1980, and continued consulting in electrical engineering consultant work for several Houston firms.
Campos passed away in 2001 at age 66 of a heart attack. He will be remembered as not only a key player instrumental to Apollo 13's safe return, but as a champion for equality in the workplace.
By Michael Bock
'Campos' is one of the names in the running for the Name the Artemis Moonikin Challenge.