Richard H. Truly
Fighter pilot and aeronautical engineer Richard Truly became a NASA astronaut candidate in August 1969, flying Approach and Landing Tests of the Space Shuttle orbiter and two spaceflights (STS-2 and STS-8). He went on to serve as the Agency's eighth Administrator from 1989–1992.
Quick Facts
Before becoming a NASA Astronaut in 1969, Truly was chosen as an astronaut for the U.S. Air Force's Manned Orbiting Laboratory program in 1965.
Truly received the prestigious Collier Trophy in 1988 for his role in returning NASA to crewed missions after the Space Shuttle Challenger disaster.
Richard Truly was the first former astronaut to become a NASA Administrator.
Biography
Richard Truly
Former Astronaut and NASA Administrator
A Naval Aviator and test pilot, Richard Truly was chosen as NASA astronaut in 1969. He flew Approach and Landing Test flights for the Shuttle, was the pilot for STS-2, and commanded the STS-8 Shuttle mission.
Read His Biography

about Richard Truly
NASA
STS-2
Second test flight of the Space Shuttle to demonstrate safe re-launch and safe return of the orbiter and crew.
Learn More
STS-8
STS-8 carried Guion Bluford who became the first African-American to fly in space. INSAT-1B, a multipurpose satellite for India which was attached to the Payload Assist Module-D (PAM-D) motor, was…
Learn More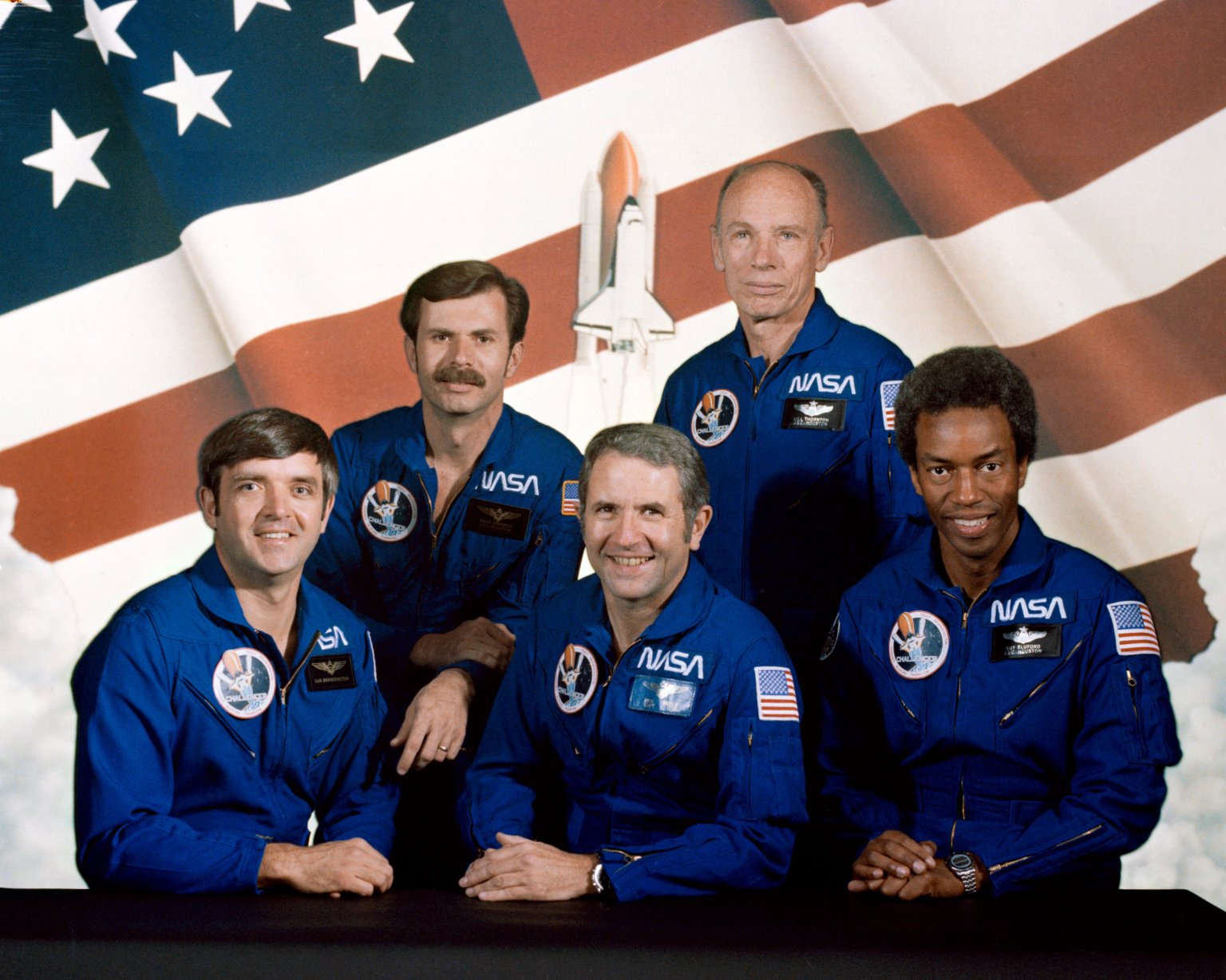 40 Years Ago: Columbia Returns to Space on the STS-2 Mission
Following a launch scrub a week earlier, space shuttle Columbia took to the skies on Nov. 12, 1981, for its…
Read the Story
Former Astronaut Richard H. Truly