Kathryn D. Sullivan
Dr. Kathryn Sullivan joined NASA as part of the barrier-breaking astronaut class of 1978. As one of the first six women chosen for the "Thirty-Five New Guys," Sullivan became the first American woman to perform a spacewalk high above Earth. She continued to break boundaries after NASA as the first woman to dive to lowest point on Earth, to Challenger Deep inside the Mariana Trench.
Quick Facts
Dr. Kathryn Sullivan, a veteran of three space shuttle flights, made history on STS-41G as the first American woman to walk in space.
The primary goal of the STS-31 mission was the deployment of the Hubble Space Telescope. The crew captured the historic moments of the flight with IMAX in-cabin and cargo bay cameras.
Dr. Sullivan served as payload commander for STS-45, the first Spacelab mission dedicated to NASA's Mission to Planet Earth.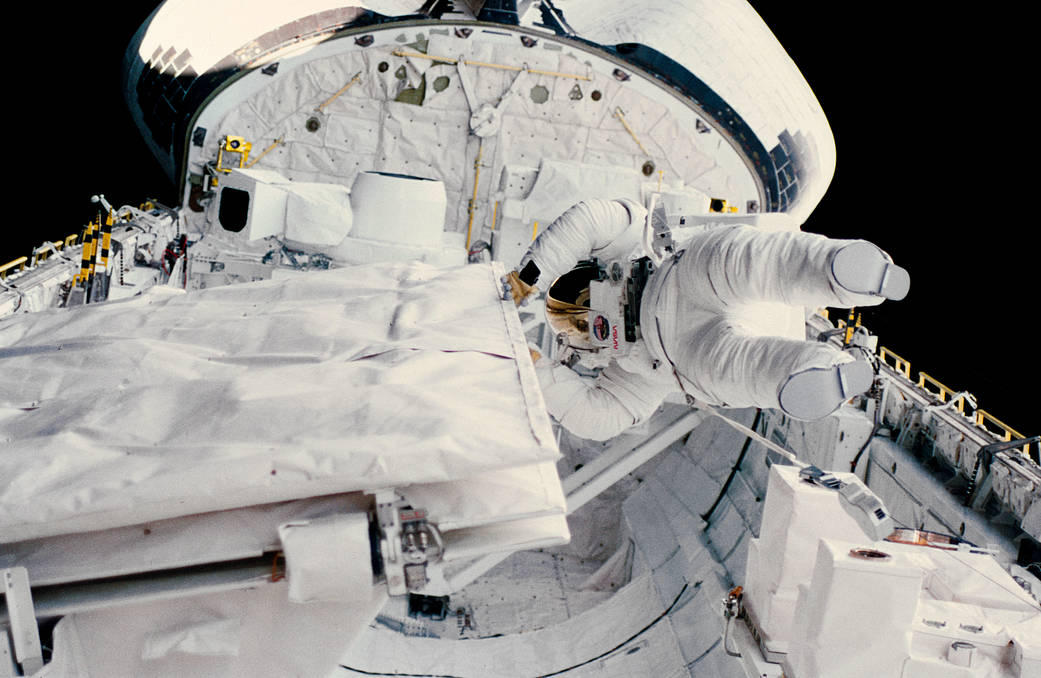 Biography
Kathryn D. Sullivan
Dr. Kathryn Sullivan is a licensed pilot and enjoys an active and athletic lifestyle. Graduating with a BS in Earth sciences from the University of California, Santa Cruz, she went on to earn her doctorate in geology from Dalhousie University in Halifax, Nova Scotia. During a holiday gathering in 1978, Sullivan's brother pestered her to apply for the new 1978 astronaut class because for the first time, NASA was accepting women and minority candidates.
Learn More

about Kathryn D. Sullivan
NASA
Missions Flown by Kathryn D. Sullivan
Former Astronaut Kathryn D. Sullivan
35 Years Ago: STS-41G – A Flight of Many Firsts
The 13th flight of the Space Shuttle program, STS-41G was notable for many firsts and records. It was the first…
Read the Story