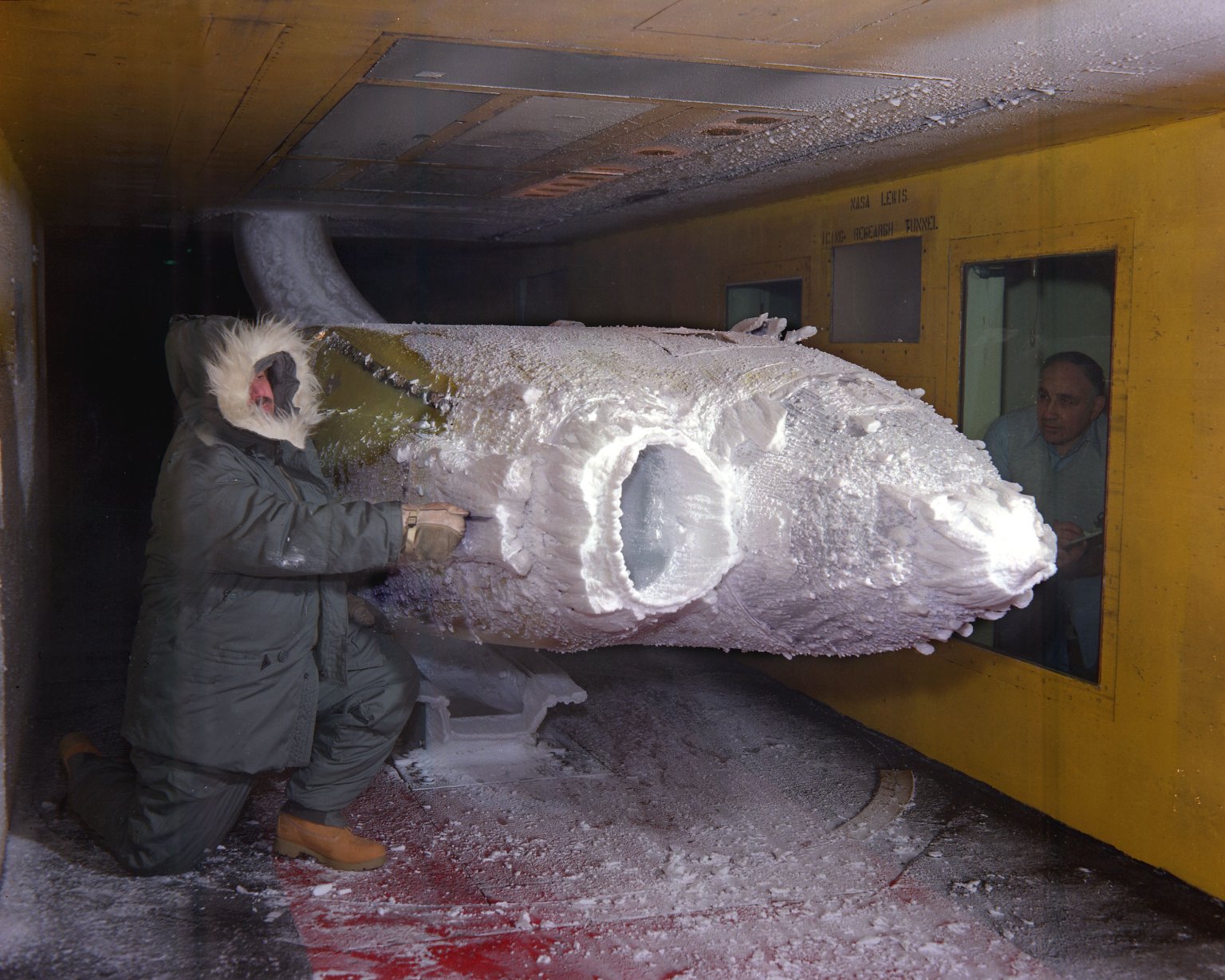 NASA
As the nation's largest refrigerated wind tunnel, devoted to investigating the myriad issues associated with aircraft icing, the IRT simulates and tests the effects of in-flight icing on various aircraft components and scale models.
Built at the end of World War II, the IRT was instrumental in developing and testing ice-protection systems for piston- and propeller-driven aircraft. The IRT has since been updated with a larger fan motor, a more efficient heat exchanger and turning vanes, improved fan blades, computerized controls, and electronic data acquisition, storage and processing.
Work continues today on investigations of deicing and anti-icing fluids for ground use, deicing and anti-icing procedures for rotor systems and certification of ice-protection techniques for military and commercial aircraft.