Commercial Resupply Services Overview
NASA's ambitious commercial space program has enabled a successful partnership with two American companies to resupply the International Space Station.
A little more than two years after the end of the Space Shuttle Program, SpaceX and Orbital ATK (now Northrop Grumman) began successfully resupplying the space station with cargo launched from the United States. The companies developed the rockets and spacecraft through public-private partnerships under the agency's Commercial Orbital Transportation Services (COTS) program, an initiative that aimed to achieve safe, reliable and cost-effective commercial transportation to and from the space station and low-Earth orbit. NASA then awarded Orbital ATK and SpaceX commercial resupply services contracts to each deliver at least 20 metric tons of cargo to the orbiting laboratory.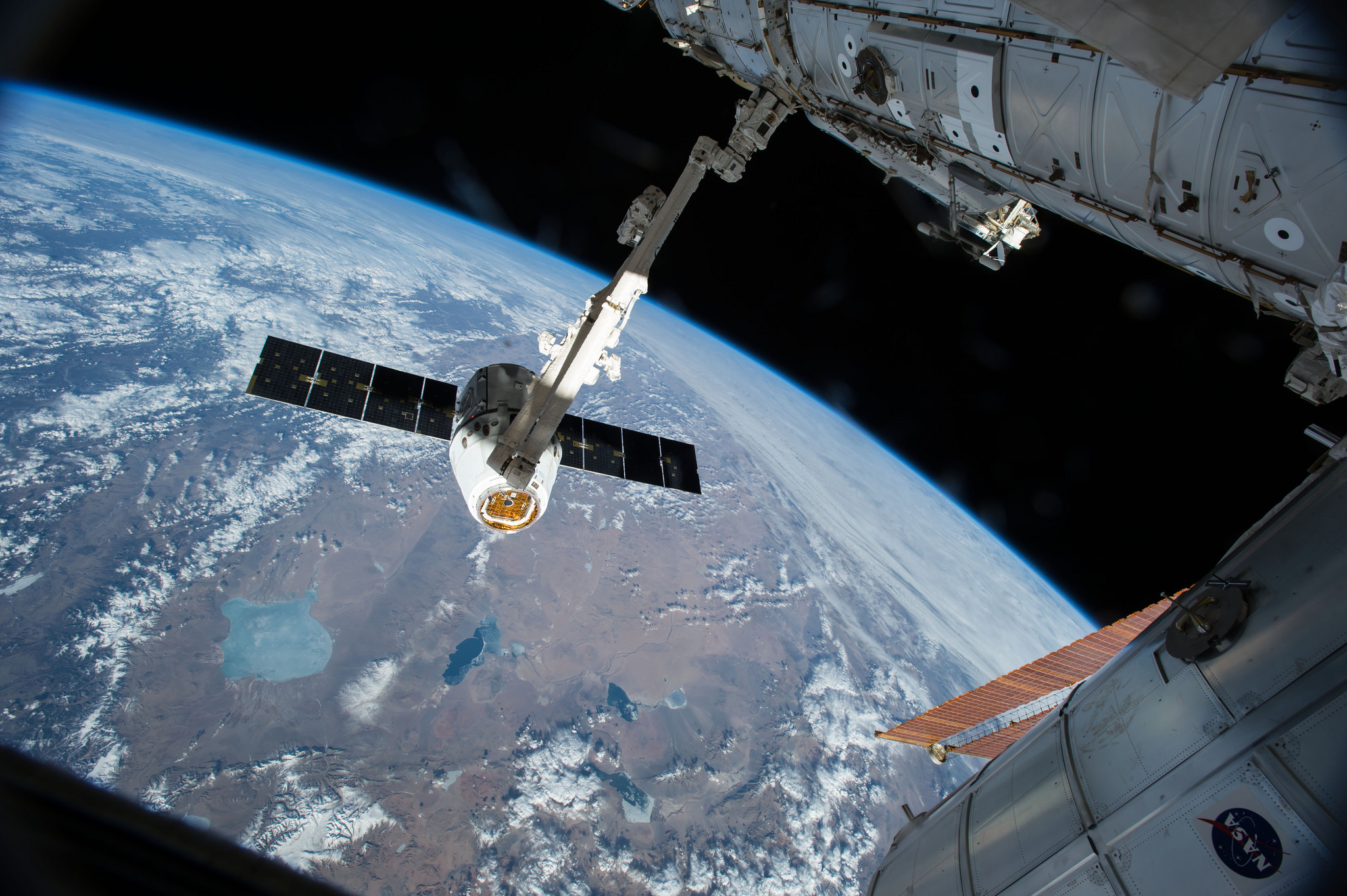 The companies are successfully resupplying the space station, and more missions to deliver scientific investigations and cargo are planned. This partnership is changing the way NASA does business, helping build a strong American commercial space industry, and freeing the agency to focus on developing the next-generation rocket and spacecraft that will allow us to travel farther in space than ever before. Safe, reliable and affordable commercial access low-Earth orbit is a critical component of NASA's parallel path for human exploration. The research being conducted aboard the space station made possible by cargo transportation services also advances NASA's future deep space exploration objectives. And the success of the resupply missions led NASA to a second cargo resupply services contract.
Key accomplishments of these public-private partnerships include:
Restoration of American capability to deliver and return ISS cargo, replacing our reliance on foreign providers;
Reuse of facilities at Kennedy Space Center and other NASA flight facilities by commercial partners;
Adding NASA's Wallops Flight Facility on the Virginia Eastern Shore as America's newest spaceport capable of launching to the space station and opening up additional opportunities for commercial and government users.
The increased use of hosted payloads and deployment of CubeSats by more industry and university partners;
NASA also is using public-private partnerships to develop U.S. commercial crew spacecraft and rockets to transport humans to and from low-Earth orbit and the International Space Station from the United States.