Explore the October 2023 edition featuring:
Start Your Engines: NASA to Begin Critical Testing for Future Artemis Missions
Data Tells Story of NASA Moon Rocket Engine Tests
Evolution Space to Produce and Test Solid Rocket Motors at NASA Stennis
Gator Speaks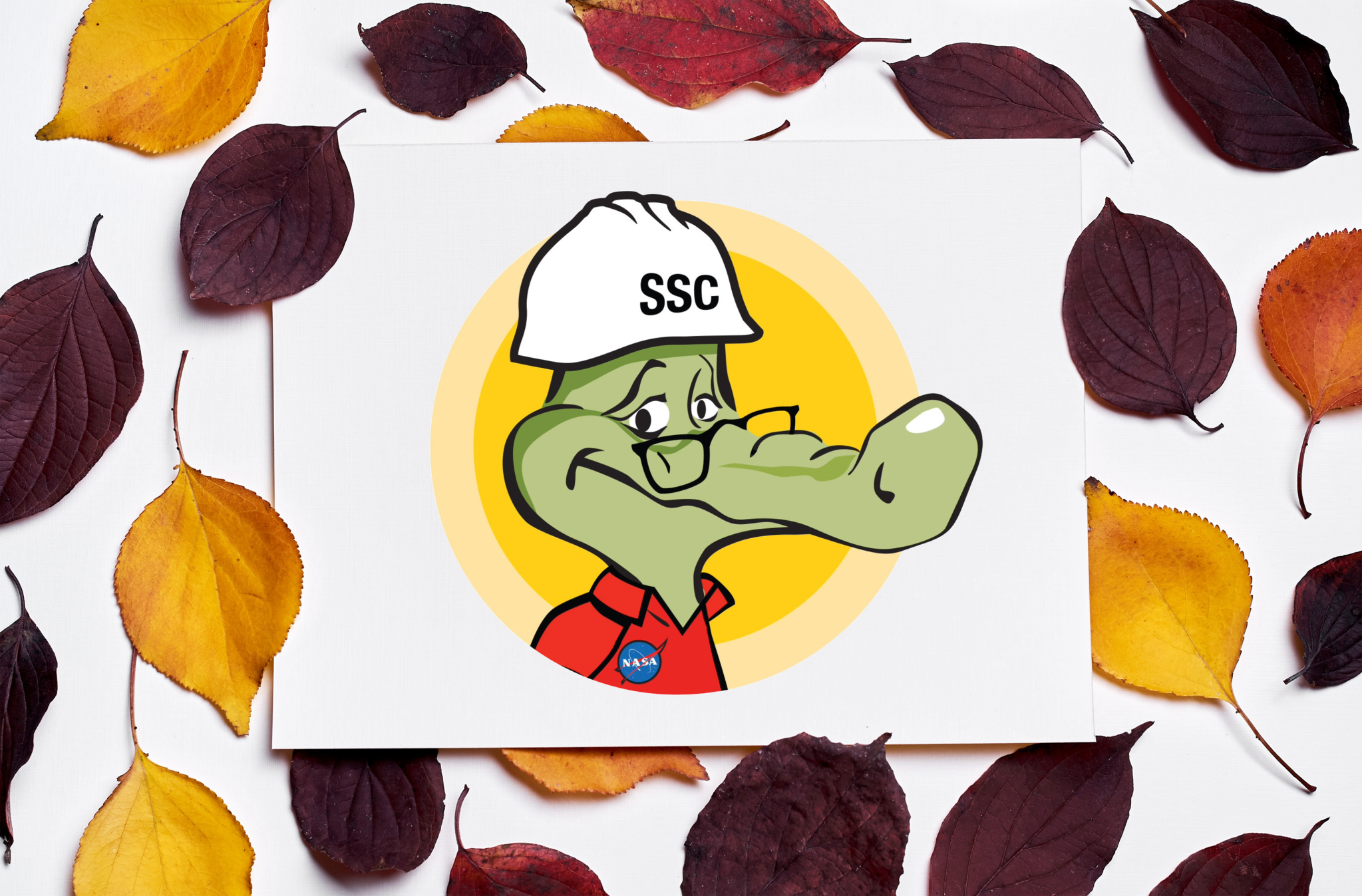 NASA / Stennis
Greetings to all my friends out there!
For those that may not know, my name is Gator. I became the NASA Stennis mascot long ago to offer encouragement to employees, especially during the hot summer months when the site was under construction. What a ride it has been at the nation's largest propulsion test site and a prime aerospace and technology hub. NASA Stennis has helped power American spaceflight since the mid-1960s.
Before we make it any further, it would not be too kind of me if I did not welcome you to the new NASA website. It offers all a chance to see the rich history of NASA, and the future that is still to come.
Kudos to the hard-working folks making it easier for my friends (you!) to have an elevated user experience, all the while setting the stage to be the foundation for a one-stop shop for all things NASA.
A special benefit to being part of the NASA family is the teamwork, so if you see something that looks a little off-kilter with the still-in-progress updates, feel free to provide feedback.
Meanwhile, in addition to the cool, crisp air and leaves changing colors in October, this month is full of great NASA moments.
It started with the celebration of NASA's 65th birthday on Oct. 1. Since Oct.1, 1958, when NASA opened for business, it has accelerated work on human and robotic spaceflight, and is responsible for scientific and technological achievements that have had widespread impacts on our nation and the world.
Another birthday comes our way Oct. 25 when NASA Stennis turns 62. Less than eight years after the site's 1961 birthday, astronauts Neil Armstrong and Buzz Aldrin traveled aboard a space vehicle with boosters tested and proven flightworthy at NASA Stennis. The two were the first to step foot on the lunar surface.
Here we are 62 years later at NASA Stennis testing engines that will help return us back to the Moon through Artemis on NASA's powerful SLS (Space Launch System) rocket. A new RS-25 test series starting this month will take us into 2024, so birthday candles are not the only thing that will be lit around here. Bring on the hot fires!
Now, before I get too carried away, I suggest you make like an astronaut and go explore more of the new website. There is something for everyone on NASA.gov. Enjoy!
NASA Stennis Top News
Start Your Engines: NASA to Begin Critical Testing for Future Artemis Missions
NASA will begin a new RS-25 test series Oct. 17, the final round of certification testing ahead of production of an updated set of the engines for the SLS (Space Launch System) rocket.
Data Tells Story of NASA Moon Rocket Engine Tests
Viewing an RS-25 engine hot fire is a visceral experience – ignition sounds like thunder, the ground shakes, a steam cloud billows – but a central reason for conducting a test is much less observable to viewers.
Evolution Space to Produce and Test Solid Rocket Motors at NASA Stennis
NASA's Stennis Space Center near Bay St. Louis, Mississippi, joined with Evolution Space on Oct. 10 to announce plans for the aerospace company to establish production and testing operations for solid rocket motors onsite.
NASA Stennis Creates New Test Area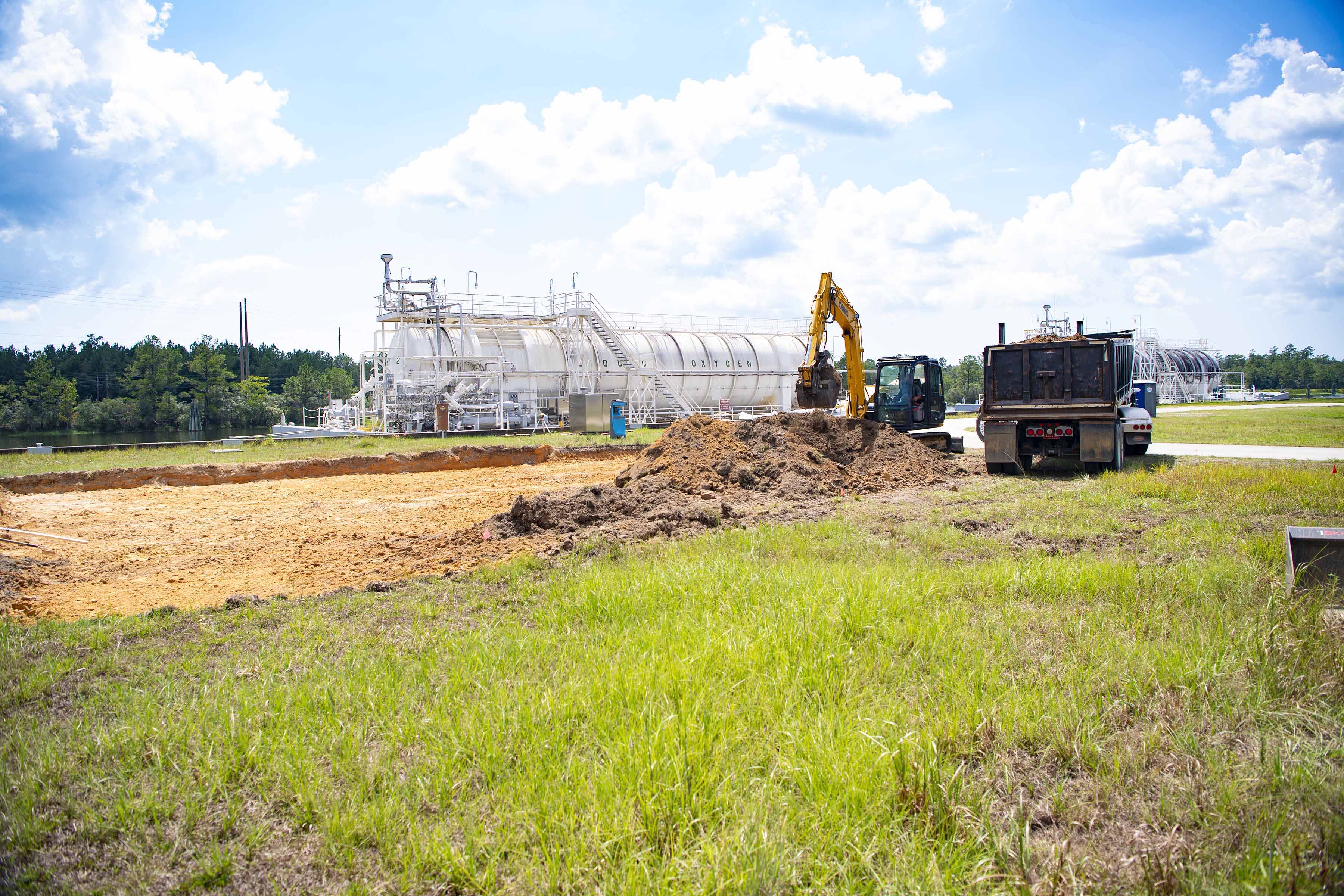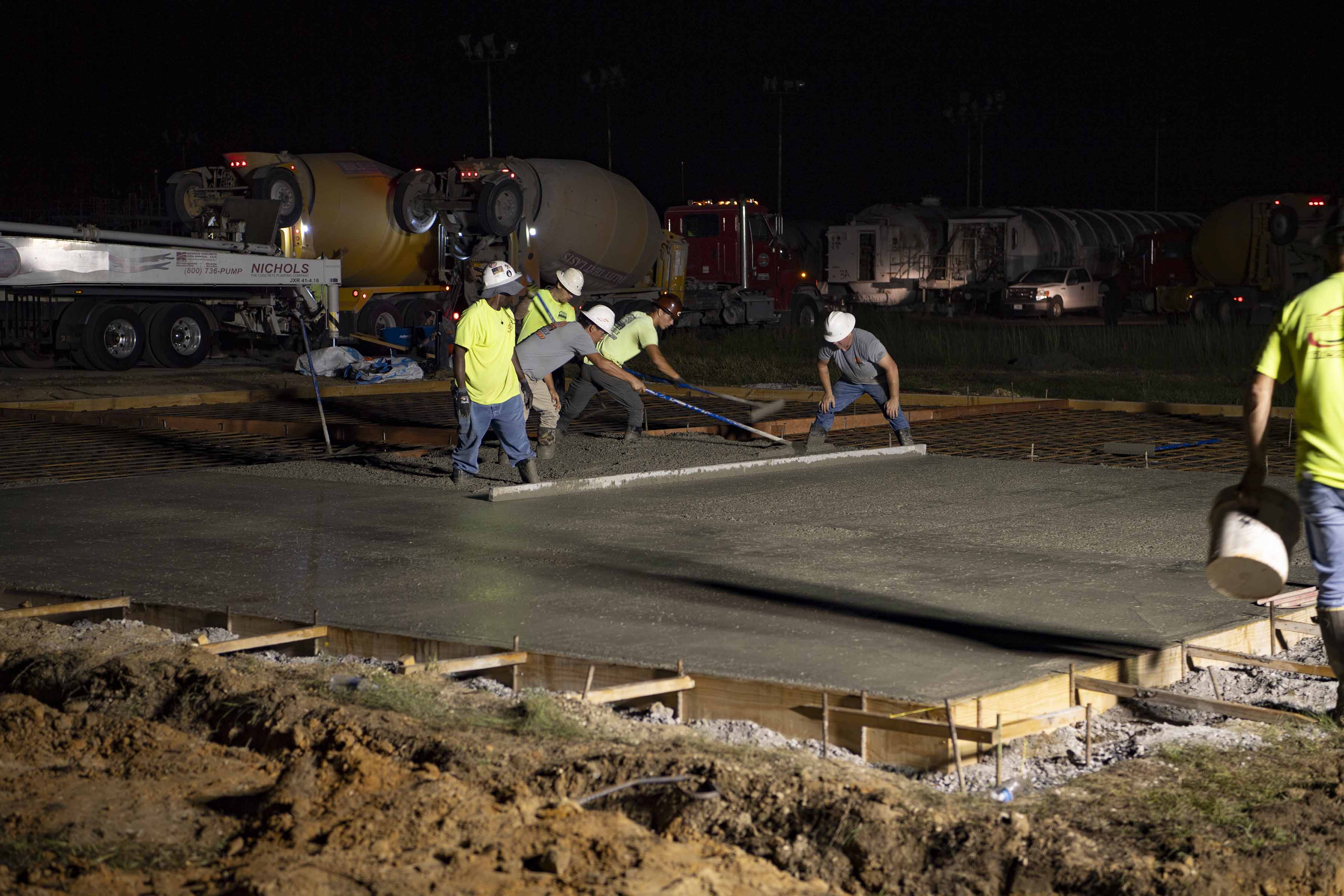 Preparations for Exploration Upper Stage Testing Continue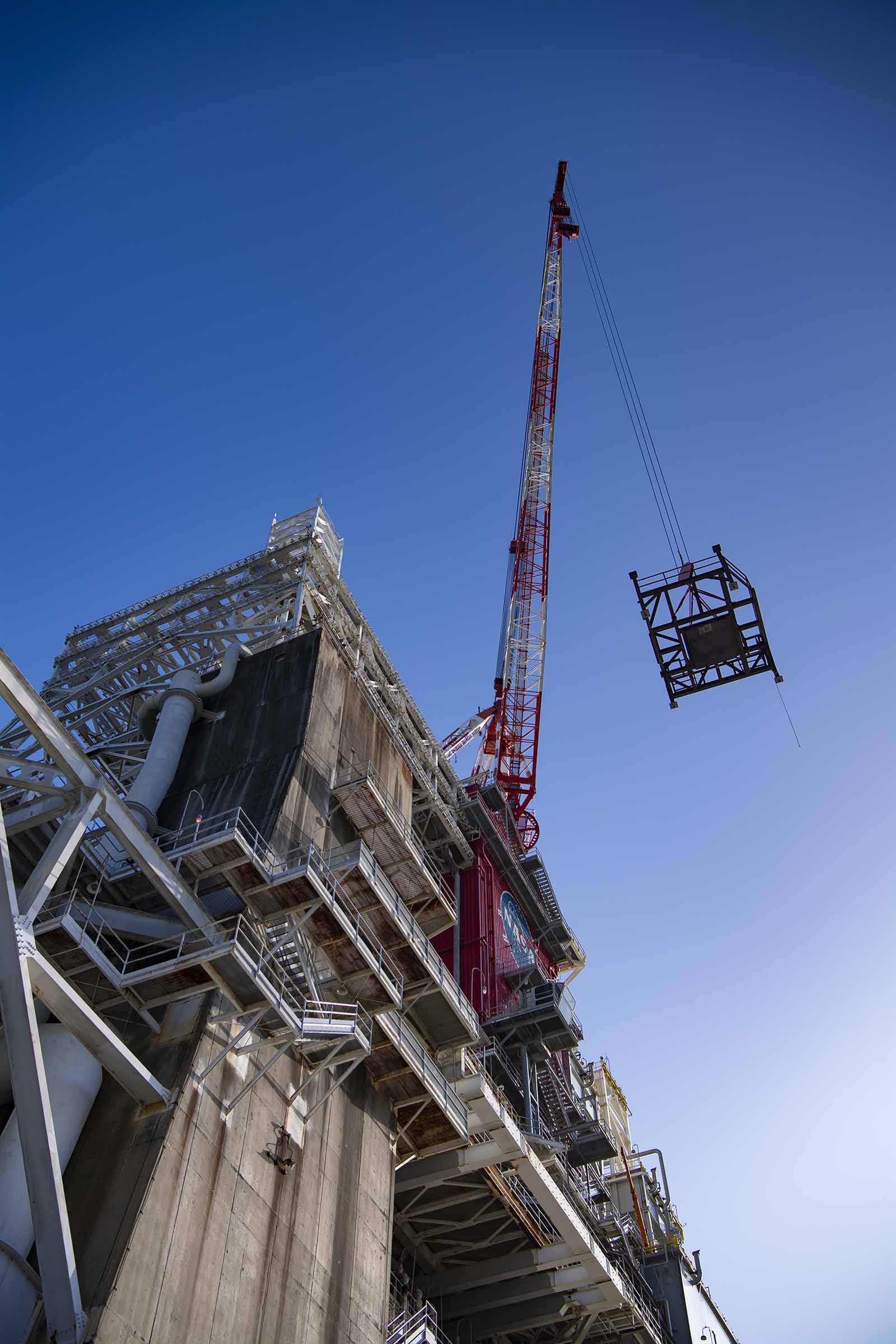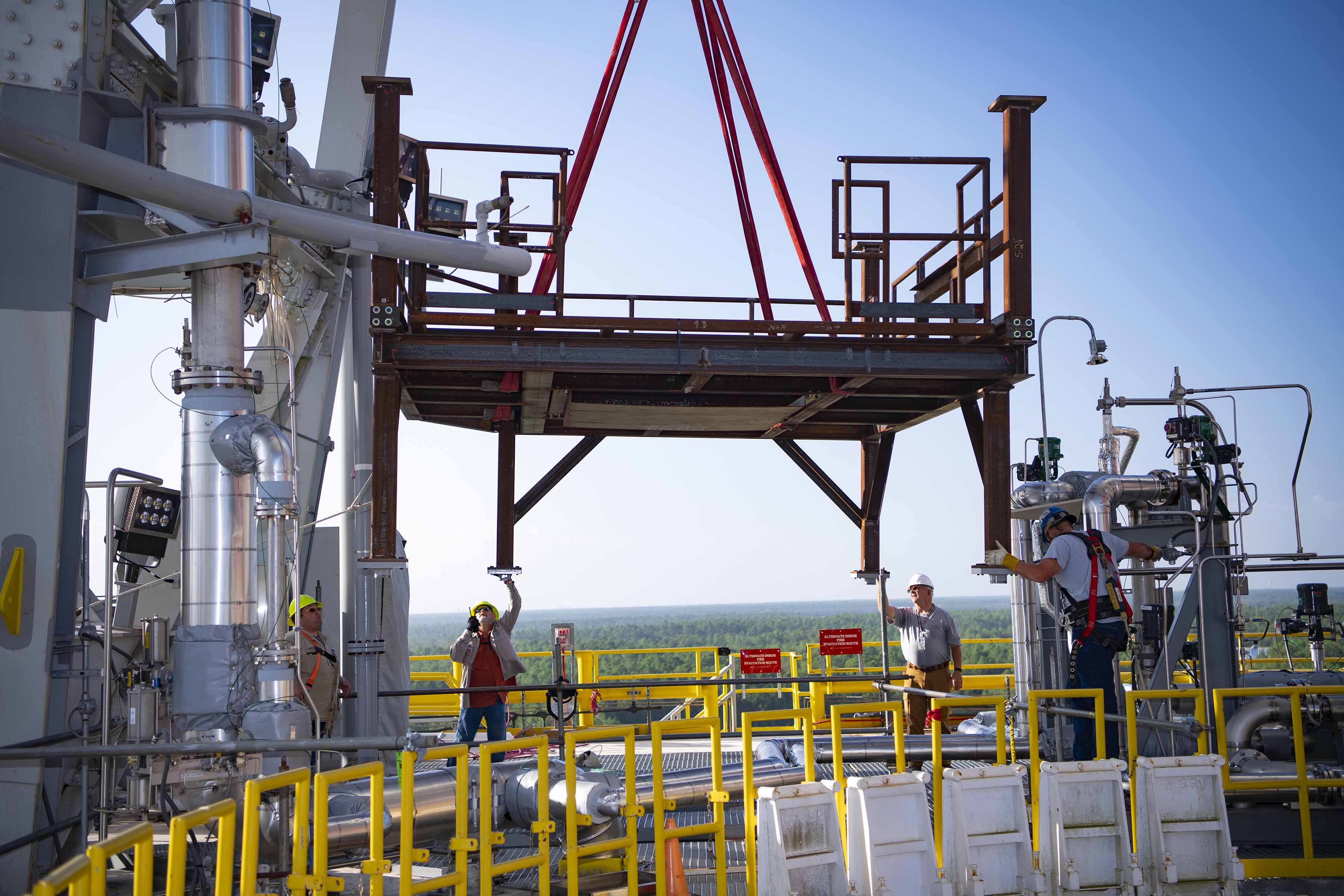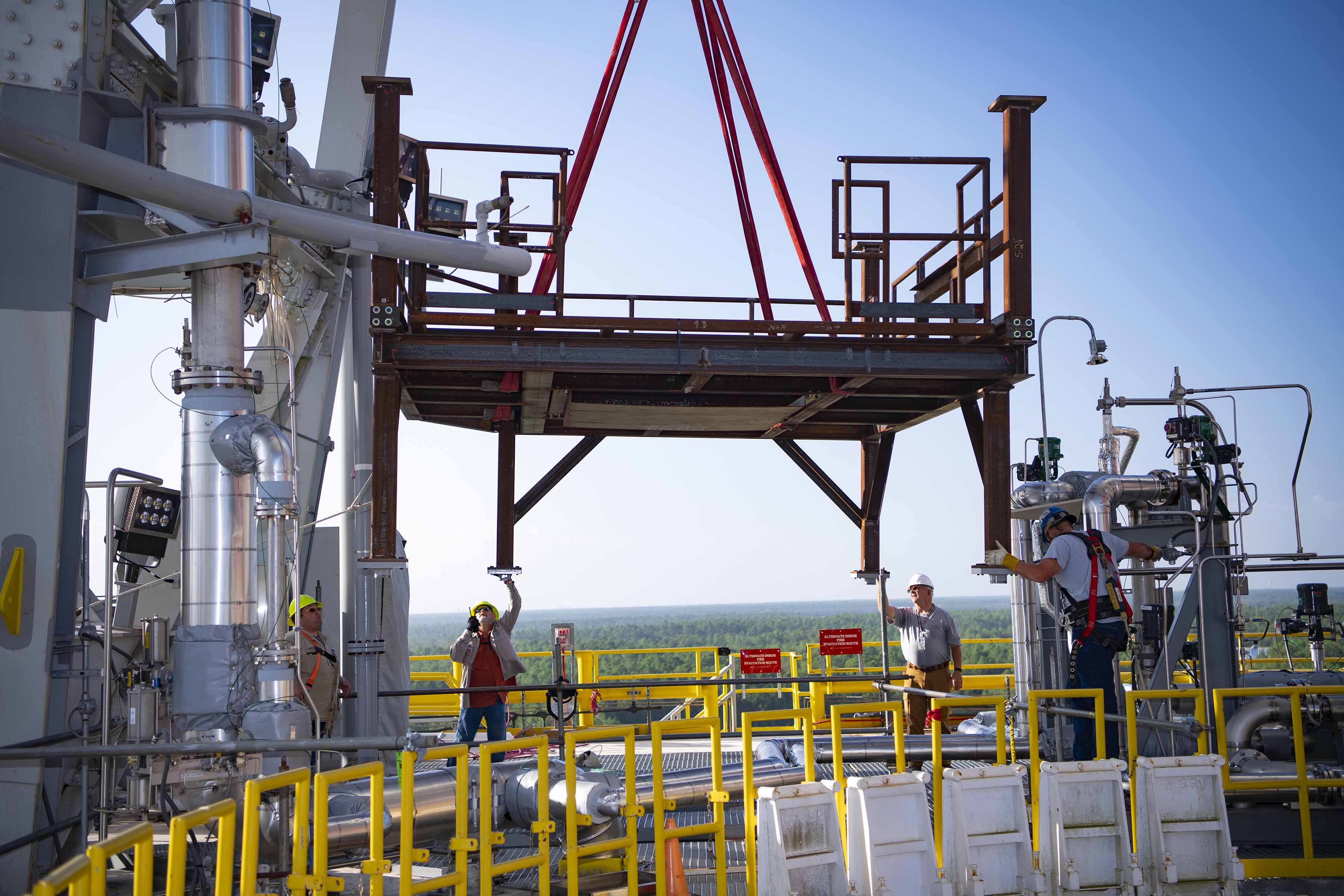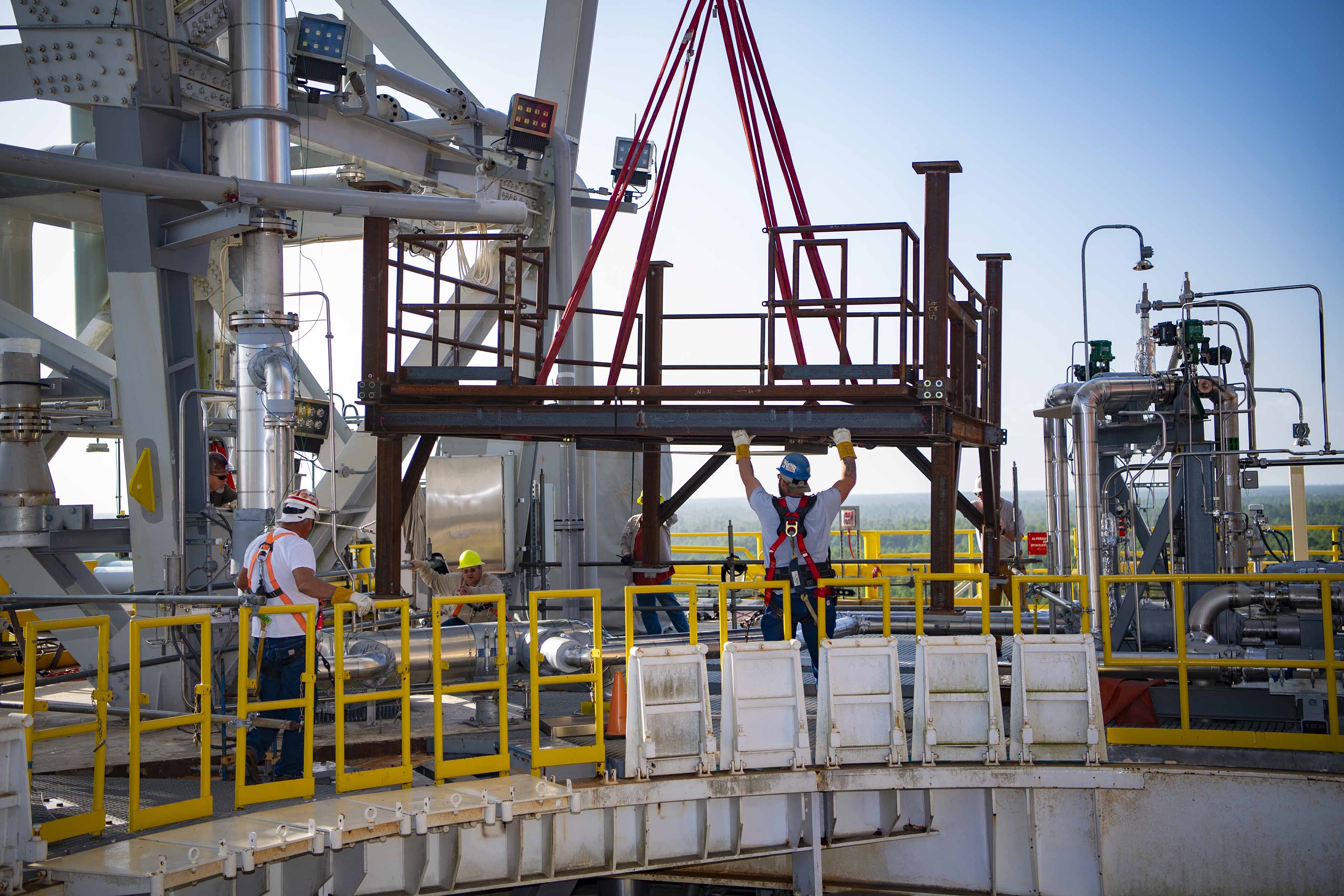 Center Activities
NASA Stennis Attends Gulfport Event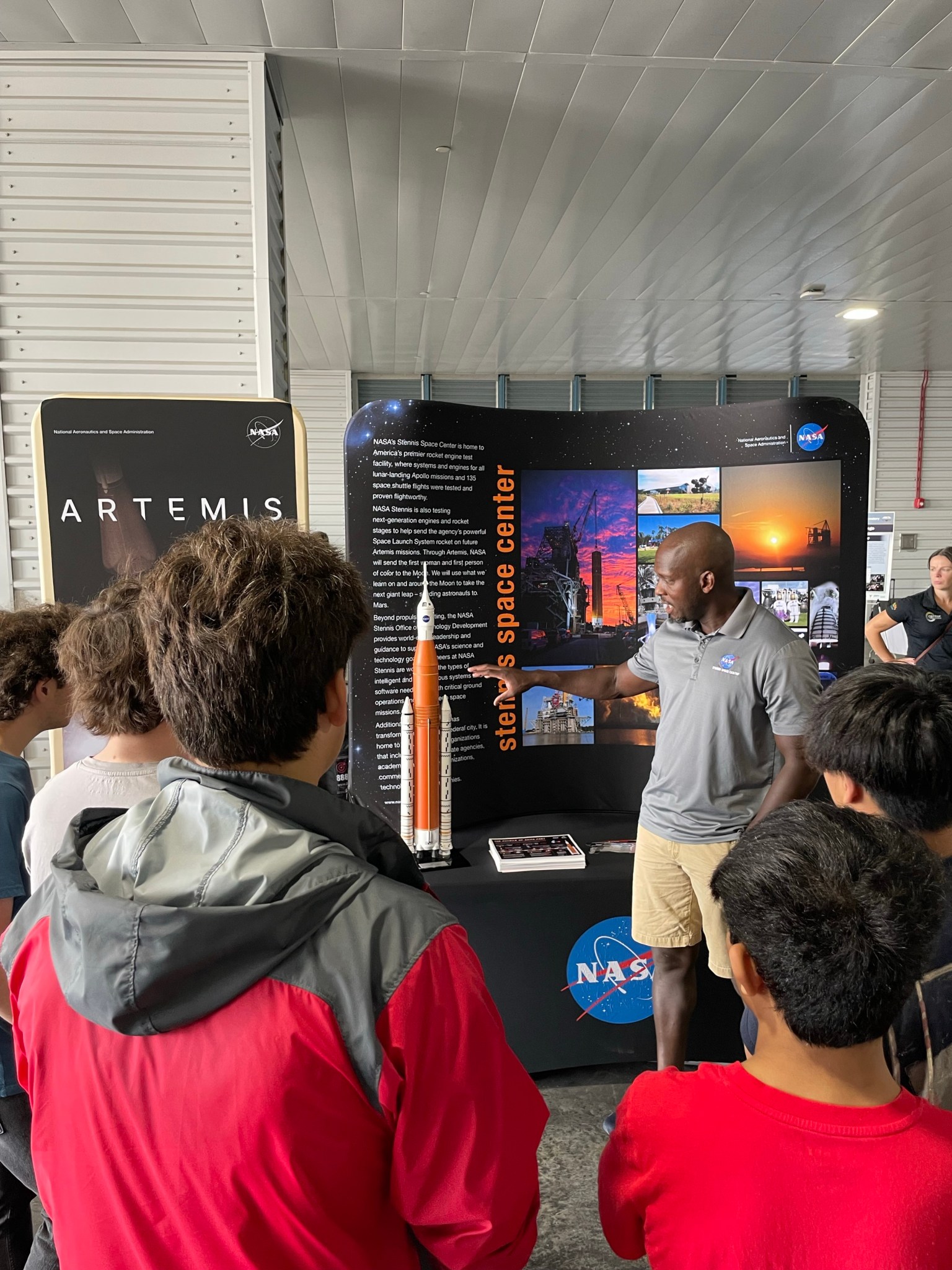 NASA / Stennis
NASA Day at Delgado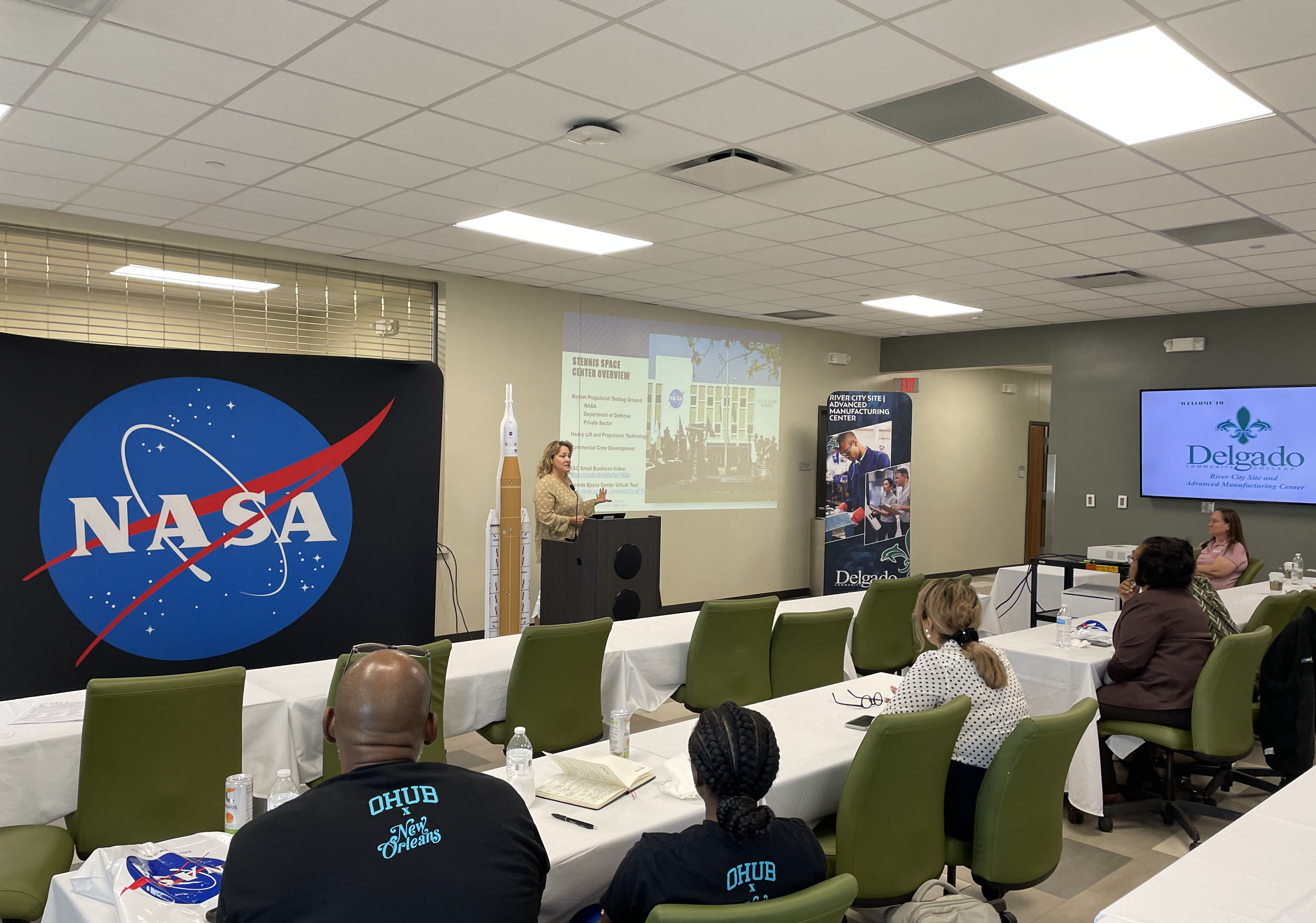 Space Force Training Leadership Team Visit NASA Stennis
NASA / Stennis
NASA inspires Artemis Generation at College and Career Fair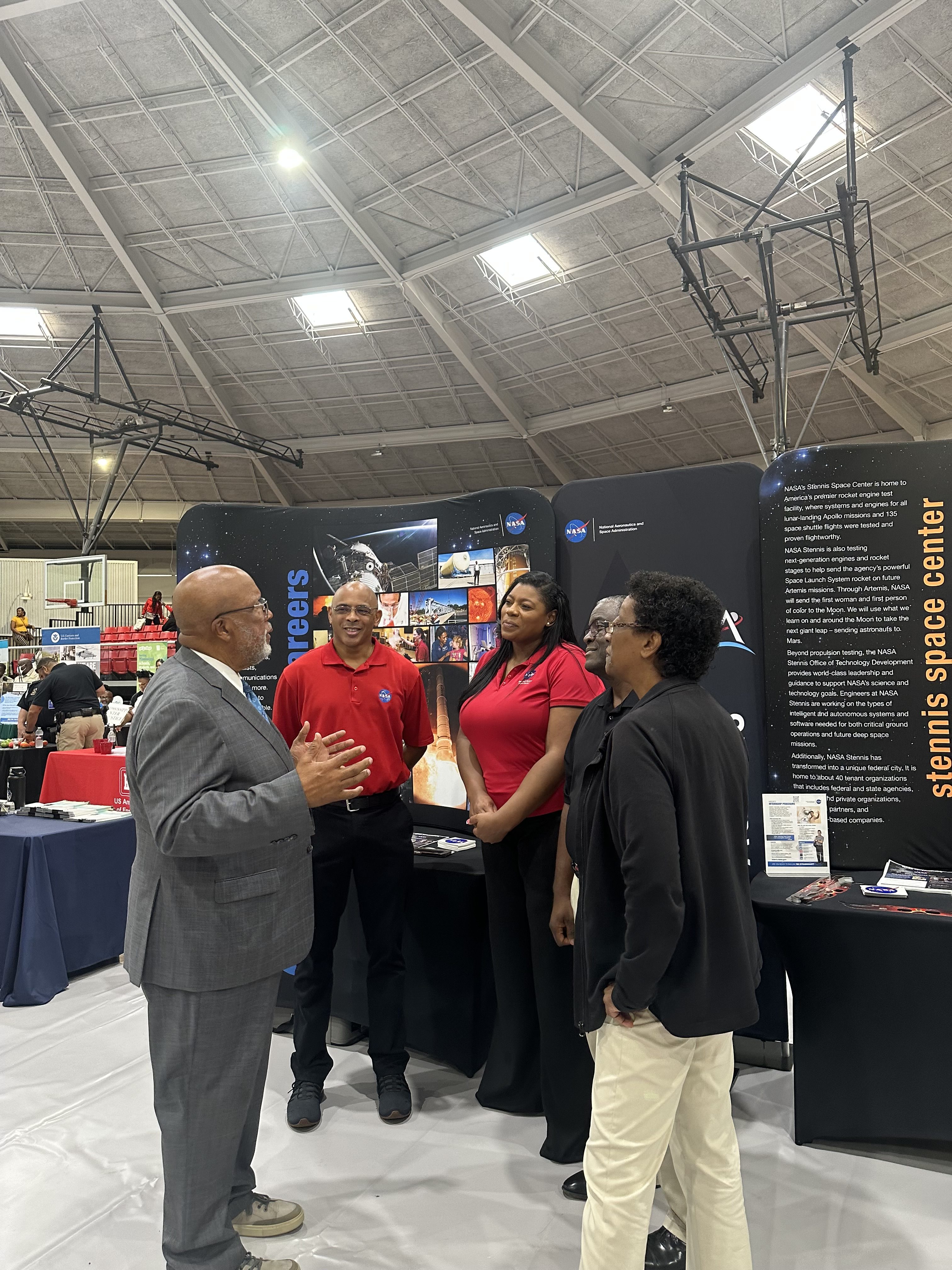 NASA in the News
Employee Profile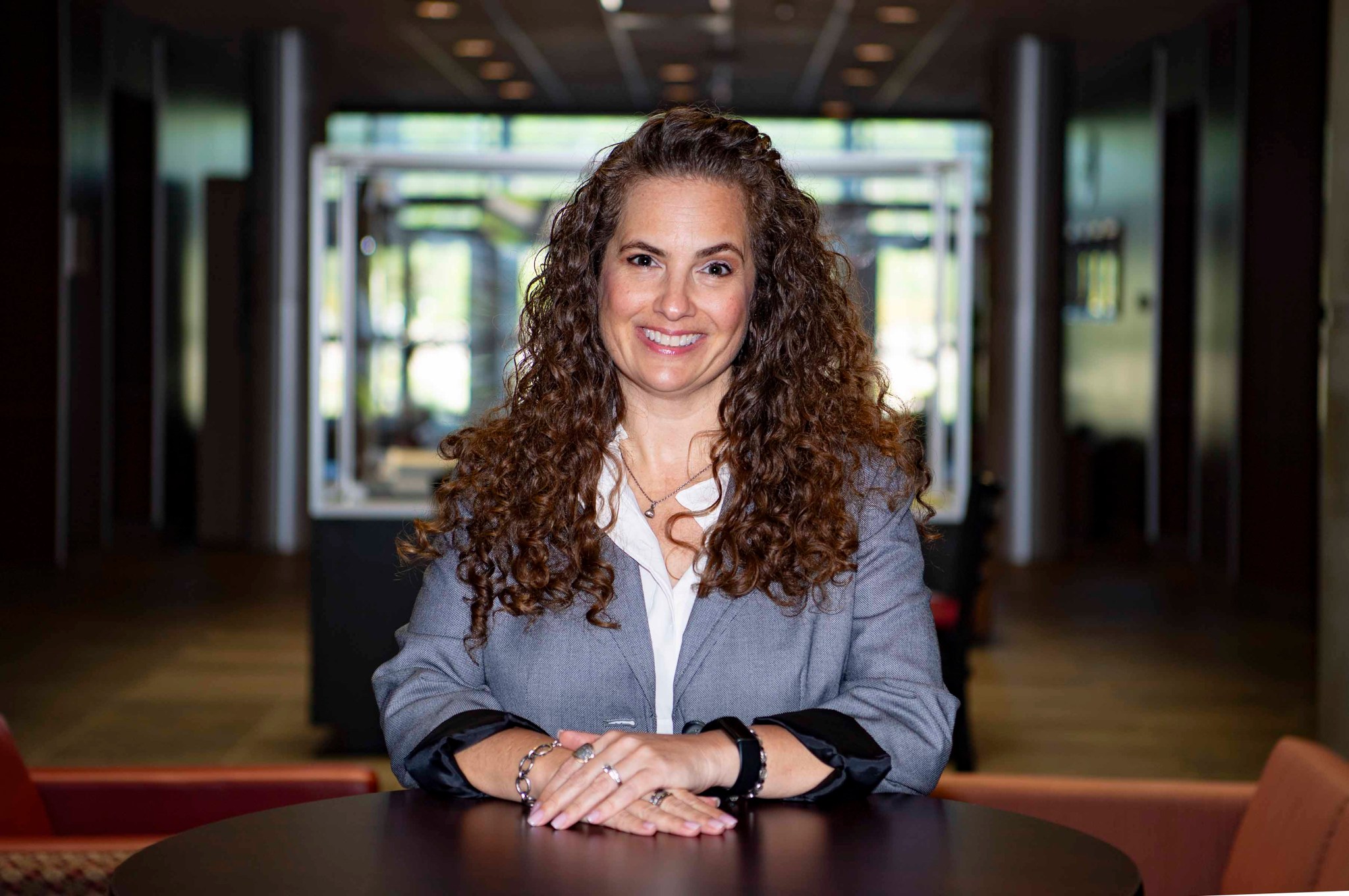 NASA/Danny Nowlin
For Gina Ladner, seeing NASA return to the Moon on Artemis missions, in preparation for the next giant leap of sending astronauts to Mars, will be a full circle moment.
Looking Back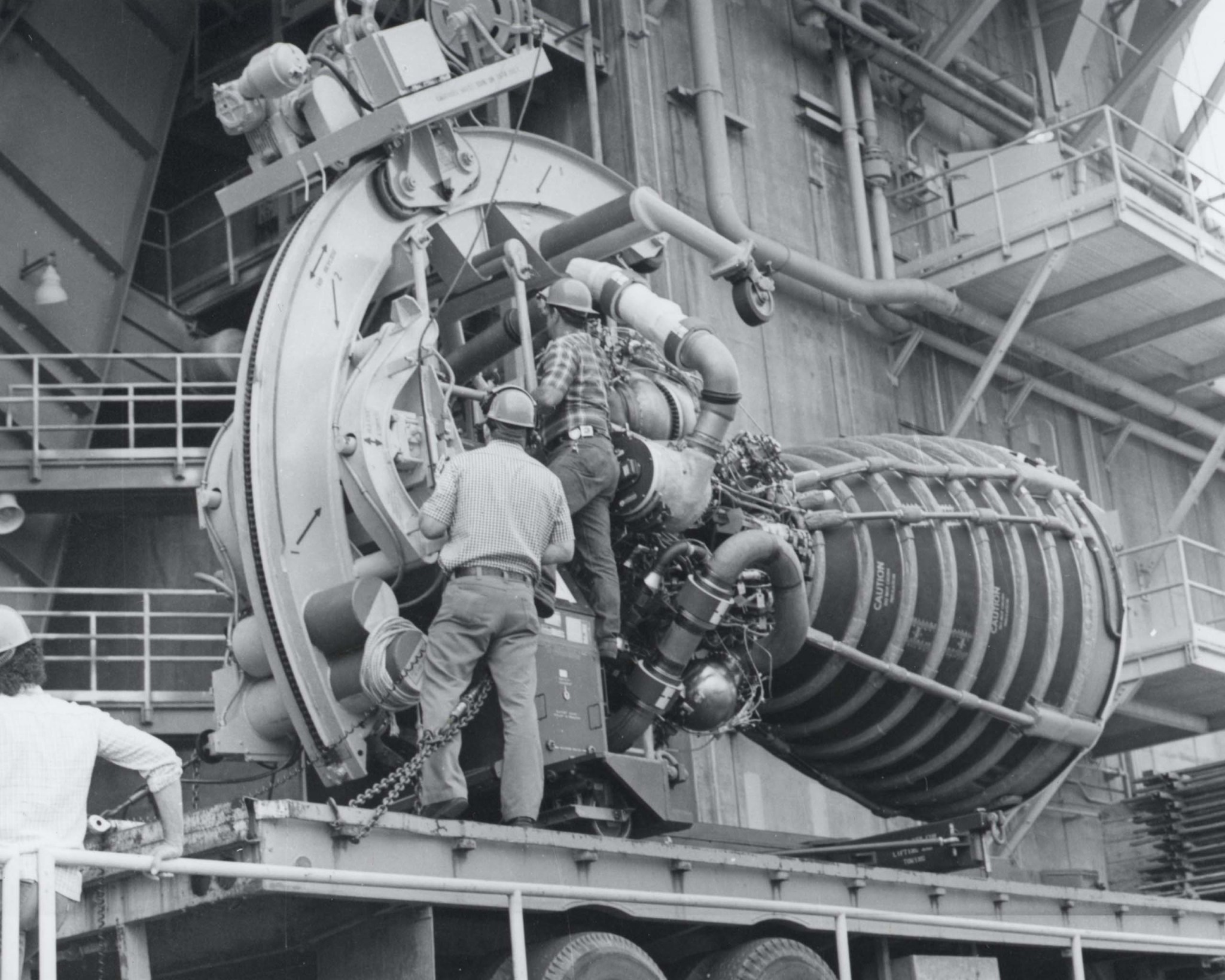 NASA / Stennis
Becoming a Part of NASA
In the 1970s, the Mississippi Test Facility (MTF), now known as NASA's Stennis Space Center, had about 1,127 employees. After the Apollo Program ended, budget cuts caused workforce downsizing. However, an engine test project was on the horizon for the space shuttle. The space shuttle was designed as a reusable vehicle to carry humans to low-Earth orbit following the Apollo Program.
An effort to manufacture shuttle engines at NASA's Michoud Assembly Facility (MAF) in nearby New Orleans and test at MTF went into motion.
Roy Estess, then a MTF engineer, was assigned to create a presentation to convince NASA to select MTF to perform tests of space shuttle main engines. In December 1970, Estess gave the presentation to a board of NASA managers. He spoke of the low cost of facility modifications needed to conduct space shuttle main engine tests at MTF, the experience already at the facility due to Apollo testing, and the local communities' willingness to support the program. The board came away impressed with Estess and his knowledge of the program. One of the board members said the presentation was "the best we've had out of all three places" seeking the testing assignment.
Unknown to Estess, a now-familiar name to the installation was in the camp for the Mississippi site to conduct the space shuttle engine tests, Jerry Hlass. He was working on his master's thesis at George Washington University. It was titled "Search for a Role for a Large Government Facility" and was focused on the Space Shuttle Program and the use of MTF. Hlass, who later led the Mississippi facility as director, had the ear of the Site Evaluation Board. When asked his opinion, he gave his case for MTF.
On March 1, 1971, NASA selected MTF for "sea-level testing of the rocket engines to power the space shuttle." A lot happened at MTF between the announcement in March 1971 and the first space shuttle main engine test in 1975. MTF Manager Jackson Balch was still leading the way to fully utilize the facility and to move government and private agencies to the site. On June 14, 1974, the Mississippi Test Facility was renamed the National Space Technology Laboratories (NSTL) and became an independent installation of NASA, reporting to NASA Headquarters. U.S. Sen. John C. Stennis said the "efforts to increase the use of NSTL by NASA and other federal agencies [would] now be more successful than ever." Balch was quite pleased with the changes, saying, "It will be nice to be a (NASA) club member."
Just a year later, on June 24, 1975, a brief but significant event occurred at the newly independent site: the first ignition test of a space shuttle main engine. It lasted just a second but marked the return to propulsion testing for NSTL and opened the door for testing projects to follow.
Additional Resources
Diversity, Equity, Inclusion, and Accessibility
Artemis
Subscription Info
Lagniappe is published monthly by the Office of Communications at NASA's Stennis Space Center. The NASA Stennis office may be contacted by at 228-688-3333 (phone); ssc-office-of-communications@mail.nasa.gov (email); or NASA OFFICE OF COMMUNICATIONS, Attn: LAGNIAPPE, Mail code IA00, Building 1111 Room 173, Stennis Space Center, MS 39529 (mail).
The Lagniappe staff includes: Managing Editor Lacy Thompson, Editor Bo Black, and photographer Danny Nowlin.
To subscribe to the monthly publication, please email the following to ssc-office-of-communications@mail.nasa.gov – name, location (city/state), email address.