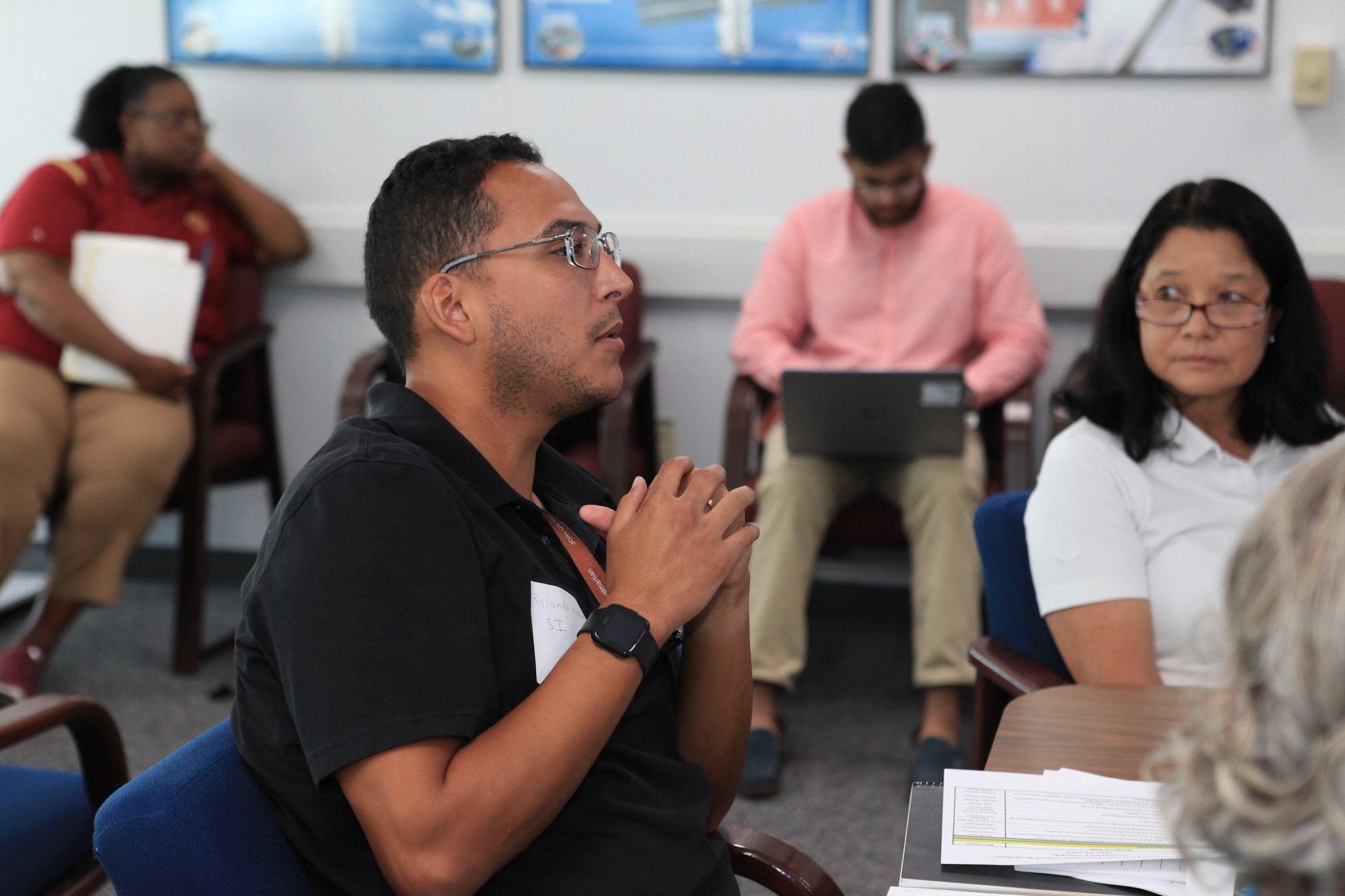 NASA/Isaac Watson
By Danielle Sempsrott
NASA's Kennedy Space Center
Innovation is a large part of the workforce culture at NASA's Kennedy Space Center in Florida. This year, 28 Kennedy employees participated in the center's Innovation Without Boundaries event on June 14, presenting new and inventive ideas for their chance to enhance the multi-user spaceport.
Started last year by Kathy Loftin, deputy chief technologist at Kennedy and chair of the event, Innovation Without Boundaries is open to both civil servants and contractors. After receiving funds from the Office of the Chief Technologist at NASA Headquarters and being tasked with inspiring innovation around the center, Loftin knew she wanted to create an all-encompassing platform at Kennedy for every voice to be heard.
"I wanted to be inclusive and challenge everybody to be innovative," Loftin said, "not just the scientists and the engineers."
This year's ideas were separated into three categories: The no cost category included ideas that could make a significant impact with little-to-no associated cost needed to implement, the small projects category contained ideas that would require funding up to $20,000, and ideas requiring more than $20,000 were placed in the big ideas category – a new category added to the event this year. Several big ideas were pitched, which go beyond what Loftin can fund, but discussing them promoted awareness about various needs at Kennedy.
Within the no cost category, there were first-, second- and third-place prizes available for both individuals and teams. First-place winners received $500, second-place winners received $300 and third-place winners received $100. With funding from NASA, Kennedy committed to funding first-, second- and third-prize winners, but Loftin went one step further and secured funding from contractor companies at Kennedy as well.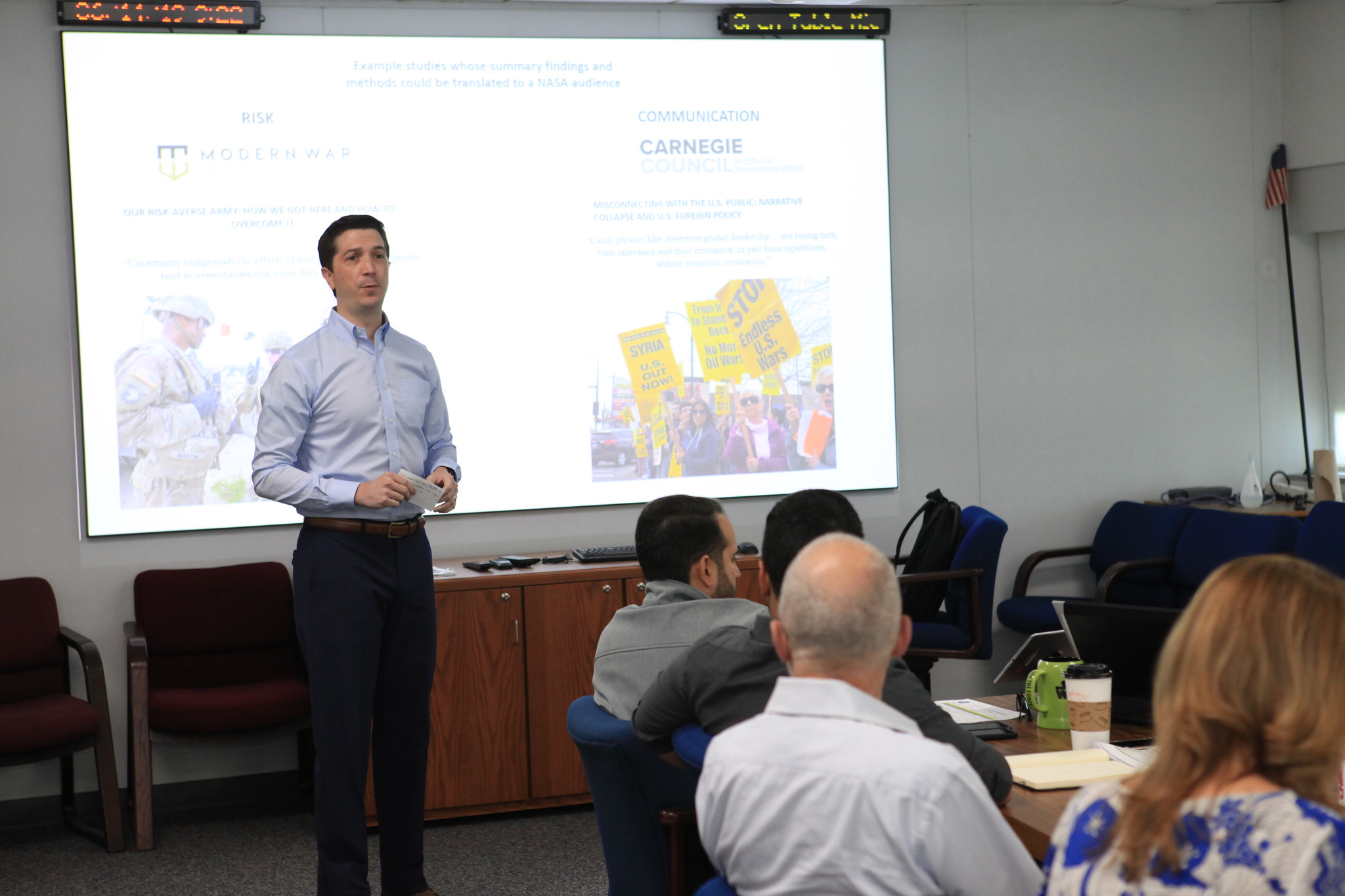 NASA/Isaac Watson
"This way, if there were two really great ideas, we could have a tie and maximize the benefit," she said. "And these were just excellent, excellent proposals; we had so many great ones come through."
The first-place winner in the no cost category for teams was Lynne Phillips for her team's proposal on natural versus traditional land clearing. First place for the individuals went to Charles Meilbye for a prototype that will provide a direct way to connect various test equipment to corresponding cables and connectors when performing testing at Kennedy's Vehicle Assembly Building, Multi-Payload Processing Facility, with the mobile launcher or at the pad.
Judges included individuals from across the center, representing multiple directorates and contractor companies at Kennedy. And judging was no small task, as it required an all-day presence.
"It's a big commitment from the judges, and it's also a very difficult thing to judge," said Loftin. "But you can't help but be inspired from hearing all of these ideas."
Each participant had five minutes to present their proposal to the panel – two minutes to summarize their idea and three minutes to answer questions.
"It was intimidating but also encouraging to know that there's a platform to present ideas and to get feedback," said Kennedy intern Douglas Jackson, a first-time participant in this event. "The competition was really tight, there were a lot of good ideas. But I'm definitely going to keep going."
Last year, Loftin nearly doubled the funding for this initiative by leveraging other programs at Kennedy, and as a result, was able to fund a large number of projects that were submitted. This year, she has been able to do the same. Loftin and the other judges ranked all of the small-cost projects, and she plans to fund those projects – based on their ranking – until the funds run out. Currently, she's doing so on a case-by-case basis abiding by legal and procurement policies.
Fostering the innovation culture at Kennedy is something Loftin plans to keep alive. By increasing the number of innovation activities, she hopes to inspire employees to think of innovation throughout the year. One thing in the works is Innovation Days, which will feature quarterly events, guest speakers, activities, challenges and exhibitions of innovations that have taken place at Kennedy.
"You just have to keep planting seeds," said Loftin. "I'm hoping that all of these wonderful ideas will continue to mature, and I also hope people don't run out of cool ideas."