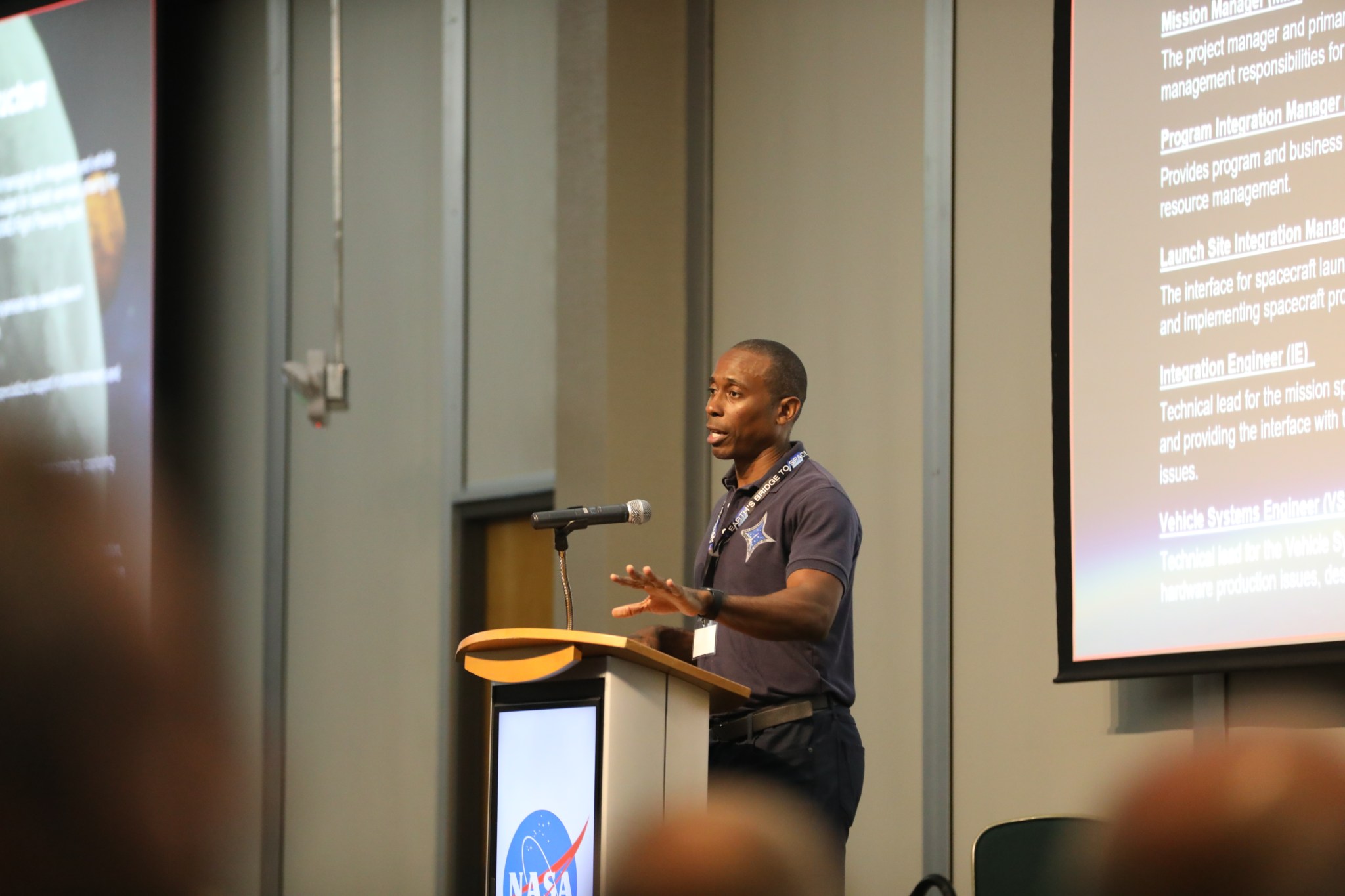 NASA
NASA has named Denton Gibson launch director for the Launch Services Program at NASA's Kennedy Space Center in Florida. Gibson fills a position made available with the recent retirement of former senior Launch Director Omar Baez. Denton will join senior Launch Director Tim Dunn in leading launch activities for NASA's science and robotic missions. This team is responsible for planning, implementing, and directing launch campaigns for NASA-managed launch vehicle services.
"The Launch Services Program is looking forward to having Denton in his new role as launch director," Amanda Mitskevich, program manager of the Launch Services Program said. "He has contributed his talents in several technical and programmatic areas for NASA and now his experience will culminate in leading the team that will be launching some of NASA's most important and valuable missions. He's going to be great at it!"
Gibson began his career at Kennedy with NASA's Launch Services Program in 2004, most recently serving as a senior mission manager. His experience involved serving as the primary interface between the program and customers from other NASA centers, federal agencies, federally funded science organizations, as well as international partners.
NASA
"As a launch director, the responsibility for the entire mission falls to you when you give the final 'go' for launch," Gibson said. "However, our meticulous preparations that begin years before the rocket is on the pad, and the amazing team we have, instill that confidence to say NASA is ready to launch."
Previous roles with the program have helped prepare Gibson for his new responsibilities. As a senior vehicle systems engineer discipline expert, Gibson led the program's engineering team and was responsible for oversight and insight of a mixed fleet of commercial rockets. He expanded his leadership skills and industry experience during a detail assignment in 2016 to the U.S. Senate's Space, Science, and Competitiveness Subcommittee staff working on U.S. space policy.
Gibson earned a Bachelor of Science in electrical engineering from the University of Florida in Gainesville. He received a master's in industrial engineering in 2006 from the University of Miami and a doctorate in systems engineering in 2019 from the University of Central Florida in Orlando.
"Denton has accumulated knowledge of launch operations from his years of working advanced planning through integration, systems analysis, and launch" Dunn said. "His ability to ensure the readiness of spacecraft and rockets, as well as handling unique mission challenges that pop up, make him ready to lead the team on launch day."
Dunn and Gibson will be sharing the responsibilities for launching missions in 2024, including NASA's PACE (Plankton, Aerosol, Cloud ocean Ecosystem); GOES-U, NOAA's latest generation of Geostationary Operational Environmental Satellites; and NASA's Europa Clipper, which will explore Jupiter's icy moon and determine if it harbors conditions suitable for life. Gibson was born in Nassau, Bahamas, but considers Miami, Florida, where he grew up, to be his hometown.
When Denton is not planning, implementing, and directing launch campaigns he enjoys building cars, scuba diving, working out and spending time with his daughter Phenix. He also is a professional salsa dancer, instructor, and choreographer.