Credits: NASA
On a small cattle farm in Cassville, Missouri, a young Janet Kavandi gazed with fascination at the night sky and dreamed of becoming an astronaut.
Credits: NASA/ Cory Huston
Nearly three decades later, she achieved that dream and flew on three space shuttle missions. On April 6, she was inducted into the U.S. Astronaut Hall of Fame at NASA's Kennedy Space Center, along with space shuttle astronaut James F. Buchli.
Now director of NASA's Glenn Research Center, Kavandi says that vast, country sky sparked her curiosity about space. "I liked growing up in the country. Anytime you're in a place where it's very dark, you can really see the stars and the Milky Way," she said. "I would look up there and wonder what it would be like to travel in space."
But Kavandi knew that dreaming wasn't enough. From childhood through her early adult life, she studied diligently, worked hard and made the right career choices to turn her dream into a reality.
"All my life, I just wanted to get into the astronaut corps. I was going to give it my best shot by getting the best education I could and doing everything I needed to in my career."
After earning a master's degree in chemistry, Kavandi launched her career at the Boeing Company, developing energy storage devices for spacecraft. While working at Boeing, she began pursuing her doctorate in analytical chemistry because she knew the degree would make her a stronger astronaut candidate.
In 1994, after her first interview, she was selected as a member of the 15th class of U.S. astronauts. She served as a mission specialist on STS-91 in 1998, STS-99 in 2000 and STS-104 in 2001.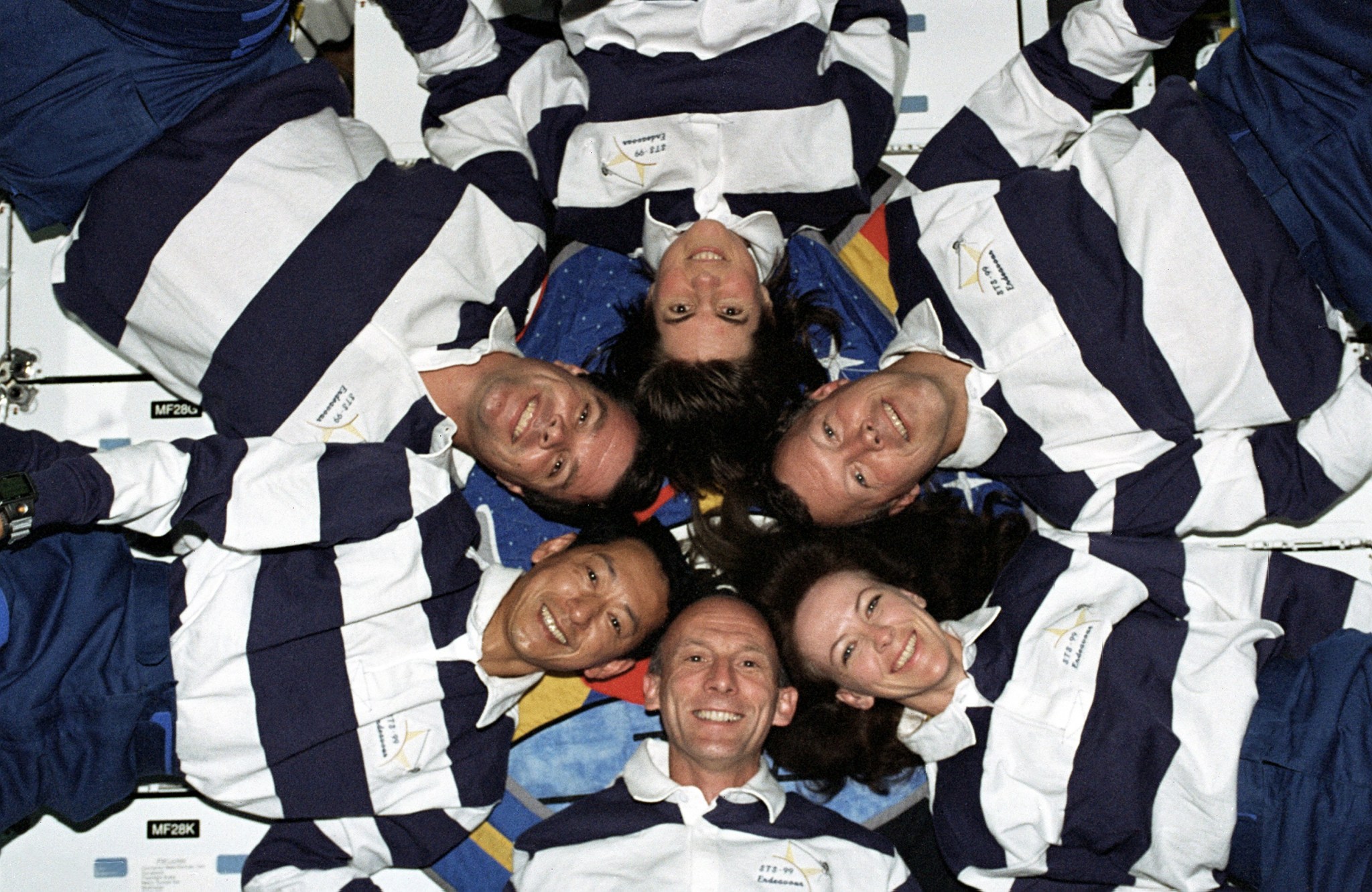 Credits: NASA
During those missions, she logged more than 33 days in space and traveled more than 13.1 million miles in 535 Earth orbits.
Kavandi said she never doubted her ability to achieve high goals, because she was encouraged at an early age to pursue her interest in science.
"I had two very supportive parents. My father was very influential in encouraging me. He gave me doctor kits instead of dolls," she said. "I never thought I couldn't aspire to technical challenges because my dad never indicated that I couldn't."
After completing three missions, Kavandi joined the management ranks at NASA and quickly ascended, serving in leadership roles at NASA's Johnson Space Center before landing at Glenn Research Center. She has received a Presidential Rank Award and seven NASA medals, including three NASA Space Flight Medals.
Despite all of these achievements, she considers her induction into the U.S. Astronaut Hall of Fame one of the greatest honors of her life.
"This is the cherry on top. I always thought to get into the Hall of Fame was next to impossible," she said. "It's beyond my wildest imagination and expectations."
Jan Wittry
NASA's Glenn Research Center