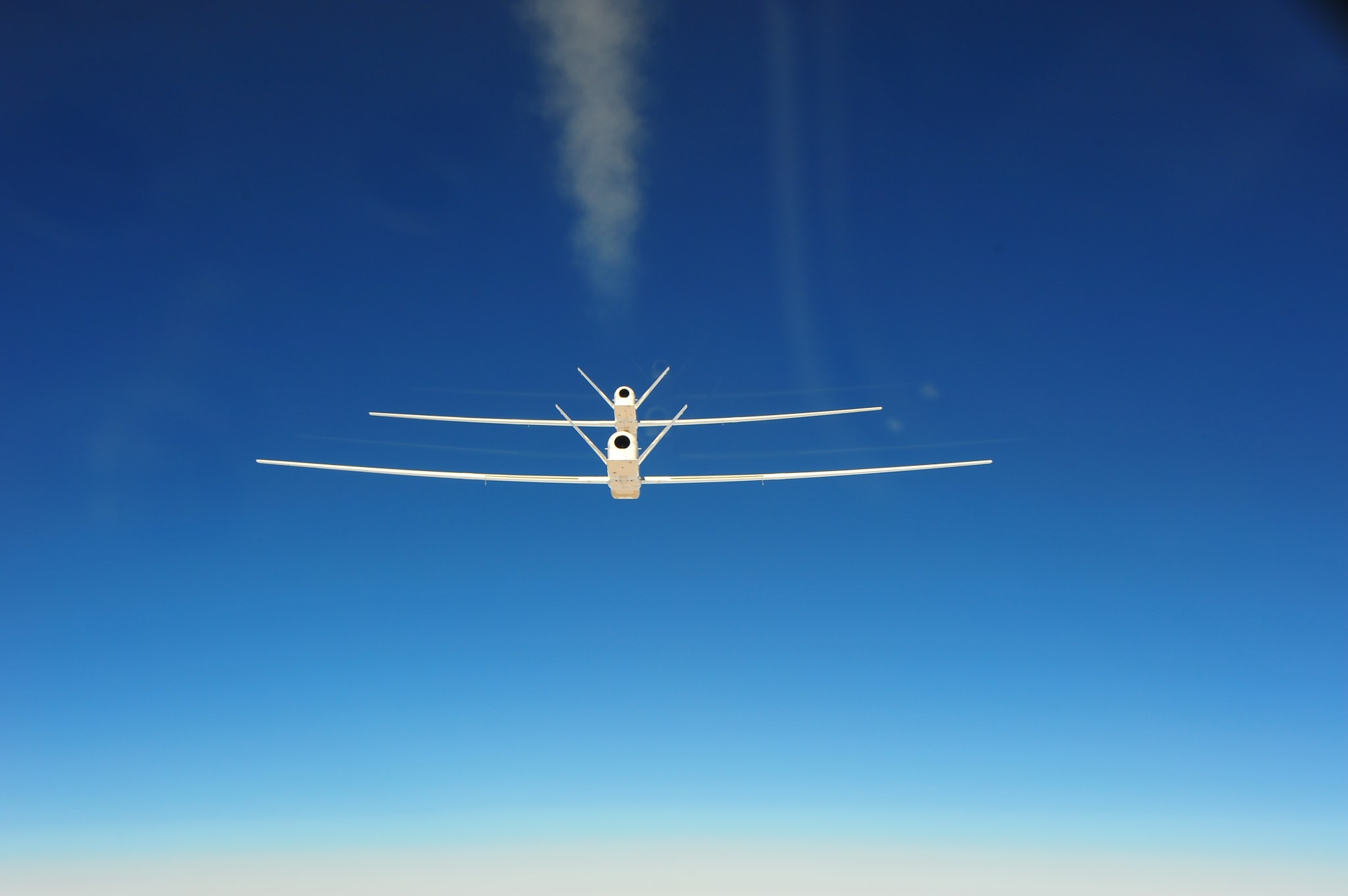 Credits: Northrop Grumman Photo
Northrop Grumman Corp. and the Defense Advanced Research Projects Agency (DARPA), in cooperation with NASA's Dryden Flight Research Center, recently completed a research project demonstrating autonomous aerial refueling between two unmanned, high-altitude aircraft.
NASA's two Global Hawk aircraft, one outfitted as a receiver and the other as a tanker, flew a series of demonstration flights in restricted airspace near Edwards Air Force Base, Calif., between January and May 2012 to validate the advanced UAV-to-UAV aerial refueling control system technology.
Results of the DARPA-funded research effort were detailed in news releases issued Oct. 5 by Northrop Grumman and DARPA.
Credits: Northrop Grumman Photo
Read Northrop Grumman release:
http://www.irconnect.com/noc/press/pages/news_releases.html?d=10007491
Read DARPA release: