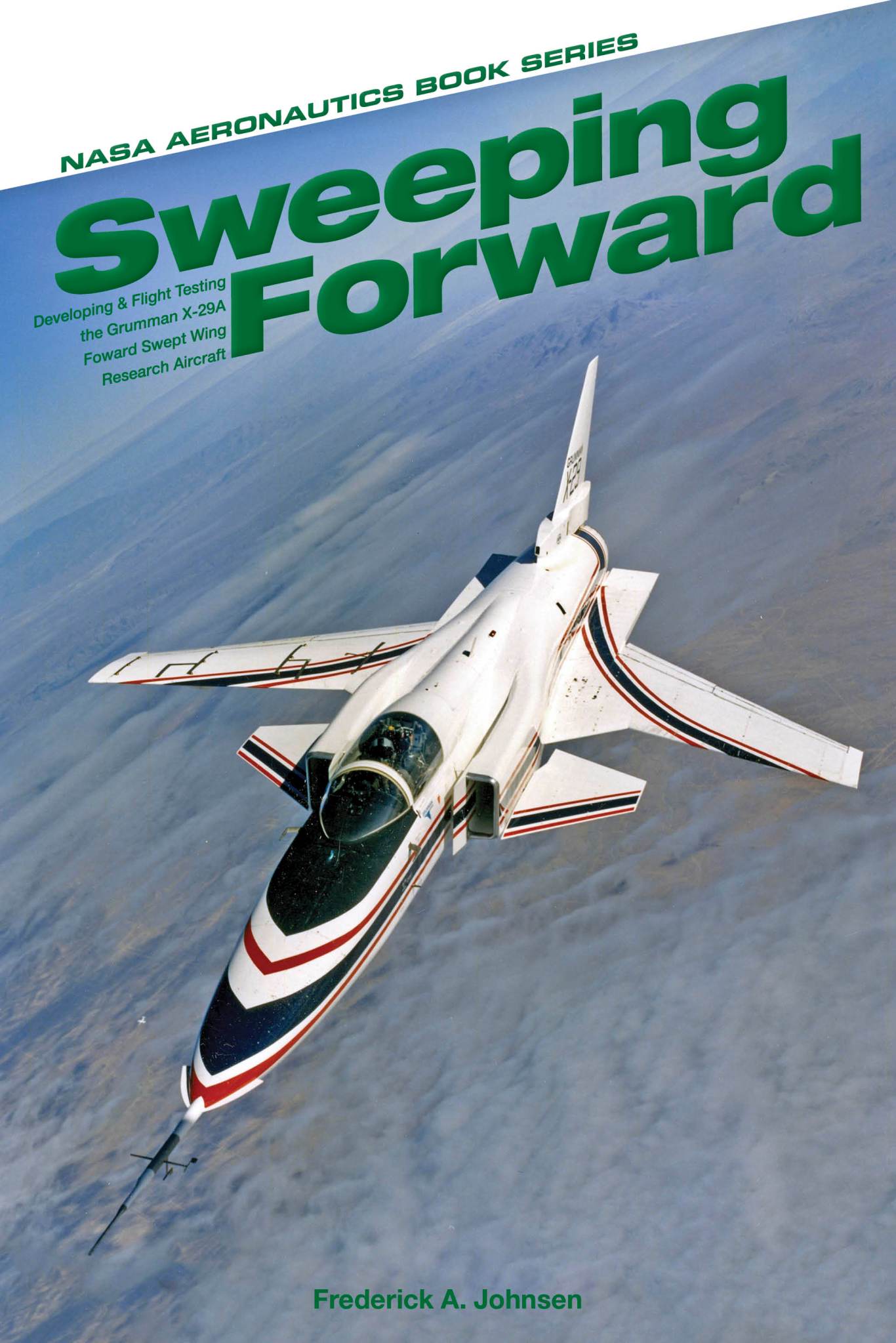 Credits: NASA
Aircraft design, more than many other disciplines, exemplifies the phrase "form follows function." The laws of physics demand it. Aeronautical designers have always reached forward, stretching capabilities as far as the constraints of gravity and the limits of materials would allow their genius to probe. The emerging computer flight control and composite structures revolutions of the 1970s promised designers access to a hitherto impossible dream: a forward sweptwing (FSW) fighter with enhanced maneuverability and efficiency.
The benefits of forward swept wings have long been understood. Both forward and aft swept wings yield significant drag reduction in the transonic speedrange. Since air flows inboard on forward swept wings, unlike the outboard flow on traditionally swept wings, the forward swept wings' tips remain unstalled at higher angles of attack, retaining maneuverability and controllability.
The X-29 was an unusual aircraft with a truly unique silhouette. It combined many features that challenged the technologies of its day and represented special problems for the developers and the team of testers responsible for documenting its features and design goals. This book is a look at the "big picture" of what this team accomplished in a relatively fast-paced test program involving the truly unique X-29.
Kindle readers: MOBI [5.6 MB]
All other eBook readers: EPUB [27.8 MB]
Fixed layout: PDF [2.9 MB]
Author: Frederick A. Johnsen