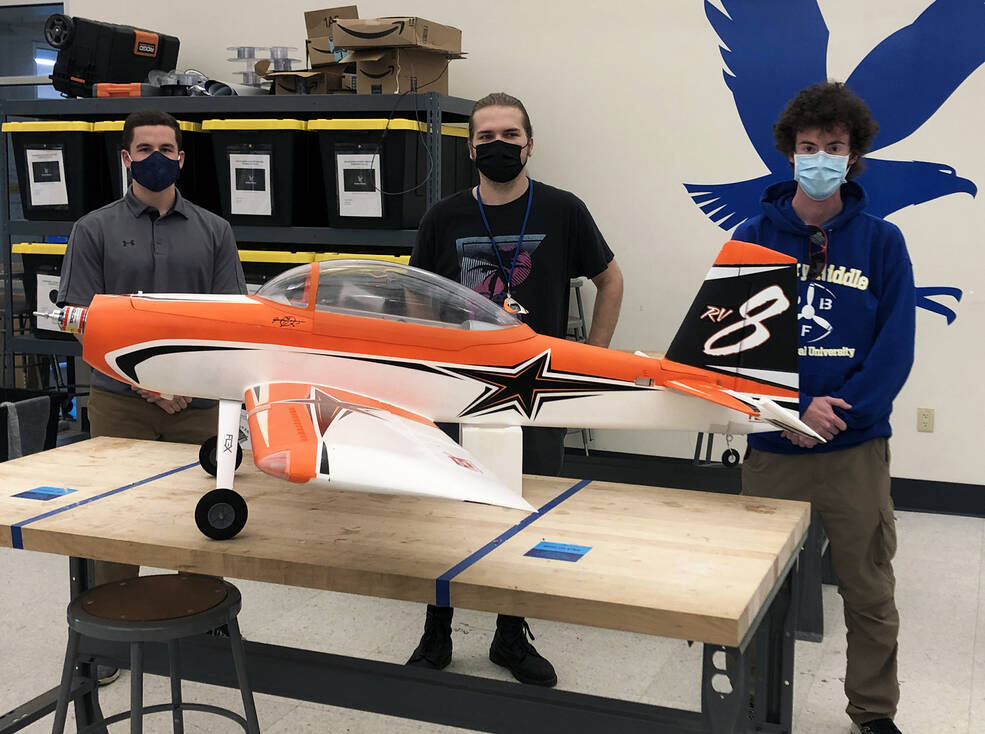 NASA has selected another round of university student teams to participate in real-world aviation research challenges meant to transform the skies above our communities.
The awards were made through NASA's University Student Research Challenge (USRC), which provides students with opportunities to contribute to NASA's flight research goals.
Through USRC, students will interact with real-world aspects of the research ecosystem both in and out of the lab. They will manage their own research projects, utilize state-of-the-art technology, and work alongside accomplished aeronautical researchers. Students are expected to make unique contributions to NASA's research priorities.
"We're thrilled to be receiving and awarding more proposals than ever under USRC," said Steven Holz, assistant manager of the NASA's University Innovation project, which manages USRC. "The students continue to come up with novel and impactful research proposals that we believe will lead them to leaving their mark on the aeronautics industry and beyond."
USRC doesn't only provide experience in technical research, however.
Though each team of students selected receives a partial grant from NASA, the rest of their USRC funding is secured from the public through student-led crowdfunding. The process helps students develop skills in entrepreneurship and public communication.
This year's second round of USRC university teams and research topics are:
California State University Channel Islands
"Advancing Aerospace Materials Design through High-Fidelity Computational Peridynamic Modeling and Modified Scanning Vibrating Electrode Technique (SVET) Validation of Corrosion Damage" will aim to develop a way to predict how quickly various metal structures corrode in different environments.
Student Team: Trent Ruiz (Lead), Isaac Cisneros, and Curtis Hauck. Faculty Mentor: Cynthia Flores.
Embry Riddle Aeronautical University
"Swarm Micro Unmanned Aerial Vehicles (UAVs) for Area Mapping in GPS-Denied Areas" will examine using swarm robotics to map complex environments and harsh terrain with micro aerial vehicles.
Student Team: Daniel Golan (Lead), Stanlie Cerda-Cruz, Kyle Fox, Bryan Gonzalez, and Ethan Thomas. Faculty Mentor: Sergey V. Drakunov.
Michigan State University
"Laser Energized Aerial Drone System" will examine laser-based, high-efficiency optical power transfer to charge drones for sustained flight and monitoring.
Student Team: Gavin Gardner (Lead), Ryan Atkinson, Brady Berg, Ross Davis, Gryson Gardner, Malachi Keener, and Nicholas Michaels. Faculty Mentor: Woongkul Lee.
The Ohio State University
"UAM Contingency Diagnosis Toolkit" will examine an Urban Air Mobility contingency diagnosis toolkit that includes cognitive work requirements for human operators, information sharing requirements, and representational designs.
Student Team: Connor Cannally (Lead), Izzy Furl, Luke McSherry, and Abhinay Paladugu. Faculty Mentor: Martijn IJtsma.
Wichita State University
"AeroFeathers – Feathered Airfoils Inspired by the Quiet Flight of Owls" will examine creating new propeller blades and fixed wing design concepts that mimic the features of owl feathers and provide substantial noise reduction benefits.
Student Team: William Johnston (Lead), Pulitha Godakawela Kankanamalage, Amulya Lomte, Maria Jose Carrillo Munoz, Brittany Wojciechowski, Laura Paige Nobles, and Gabrielle Mathews. Faculty Mentor: Bhisham Sharma.
Complete details on USRC awardees and solicitations, which includes what to include in a proposal and how to submit it, are available on the challenge's website.