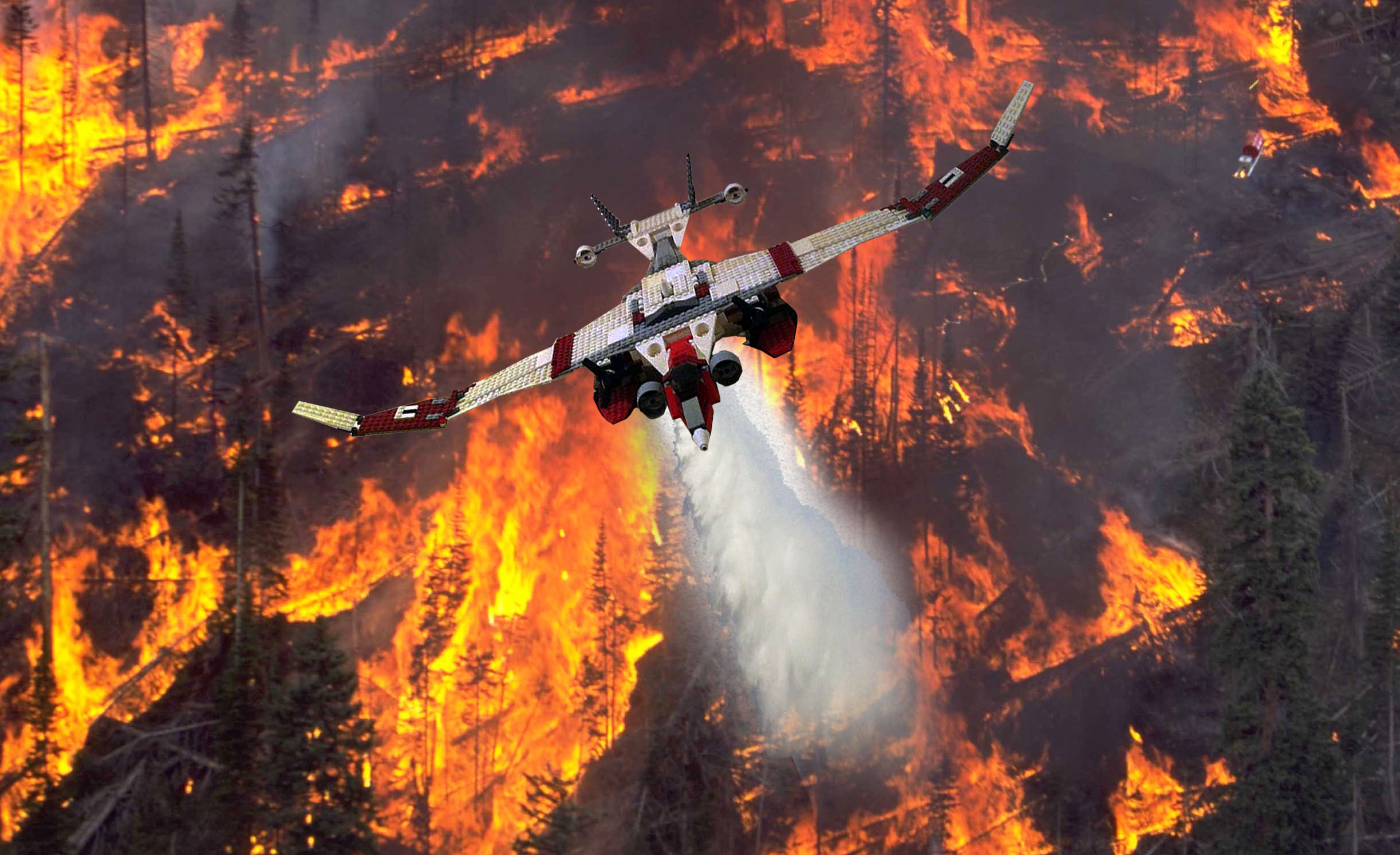 NASA / Jim Banke
Can the foundation for a bright future in aviation and space be built one LEGO brick at a time?
The winners of "NASA's Future Missions: Imagine. Invent. BUILD" contest proved that it's very possible.
NASA and the LEGO Group partnered this summer to inspire the next generation of aerospace engineers with a design competition intended to spur builders ages 13 and up to use the popular toy bricks in fashioning models of future airplanes and spacecraft.
"Our intention was to unleash everyone's creativity and inspire participants to combine real NASA research with imaginative flights of fancy. Looking at the winning designs, it's clear we did just that," said Leland Melvin, NASA's associate administrator for education, a veteran astronaut who helped judge the contest entries.
William Nodvik
The contest was divided into two categories – one for aviation and one for space.
In the first category, "Inventing the Future of Flight, participants designed and built their ideas for future aircraft that achieve real goals pursued today by NASA's aeronautical innovators. These goals include creating aircraft shapes and technologies that increase fuel efficiency, and reduce harmful emissions and noise.
Each participant in the aviation category also had to submit a technical paper that described the model's design and how it takes advantage of the ideas NASA is working on and, possibly, even improves upon them.
NASA / Jim Banke
William Nodvik, 16, from the United States was the winner in the young student builders (ages 13-18) group for his design and technical paper entitled "Flying Extinguisher 4000 'Fish Eagle;' An Aerial Firefighter of the Future."
Nodvik wrote that his aircraft is a long range supertanker made for putting out wildfires. It has vertical and short field takeoff and landing capabilities (V/STOL), and its high aspect ratio wing allows the airplane to soar for long distances.
"We were really impressed by the level of detail and thought in this model. We could easily see the V/STOL engines noted, and the pontoons for landing and water storage. The length and shape of the wings were cleverly and beautifully designed with nature in mind," the contest judges wrote.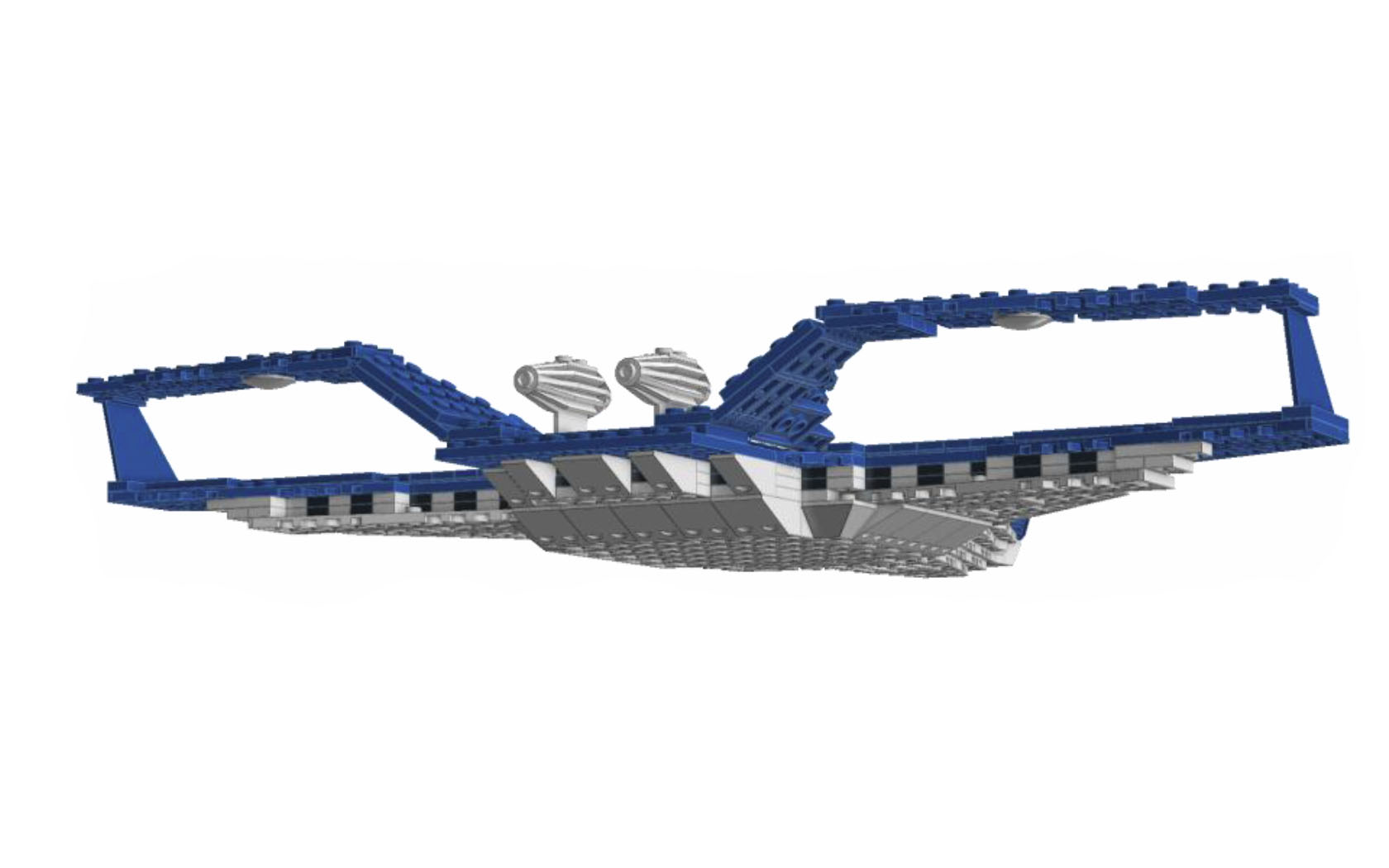 Claes Sundstrom
Claes Sundstrom from Sweden won in the overall (age 13 and above) group for his design and technical paper entitled "Hydrogen Powered Regional Airliner."
Sundstrom wrote that his aircraft addresses the challenge to reduce fuel consumption, noise and emissions. It features a blended hybrid wing body and hydrogen-fueled, turboelectric engines. It is designed to carry up to 189 passengers and has a range of 3,500 miles (5,700 kilometers).
"Here is an example of our more modern design in flight, with true smooth lines and aerodynamic curves. We can see this type of plane flying through our skies in the near future. We believe that the builders here truly understand what it takes to build such a plane," the contest judges wrote.
The second category in the contest, "Imagine Our Future Beyond Earth," required participants to use LEGO bricks to design and build futuristic vehicles that might travel into space.
NASA / Maria Werries
The overall winning entry in this category was "The Sunbeam," designed by Jay Semlis from England. The model is of a satellite designed to probe the outer corona of the sun. Runners-up in this challenge were "The ORACOM," a Mars-bound spacecraft by Sergio Parra from the United States; and "Asteroid Initiative," a spacecraft designed to collect and move asteroids by Peter Hollander from the United States.
Winners were selected by a panel of NASA and LEGO officials. Each will receive a specially made LEGO trophy, as well as a collection of NASA materials including a crew patch flown on one of Melvin's shuttle missions.