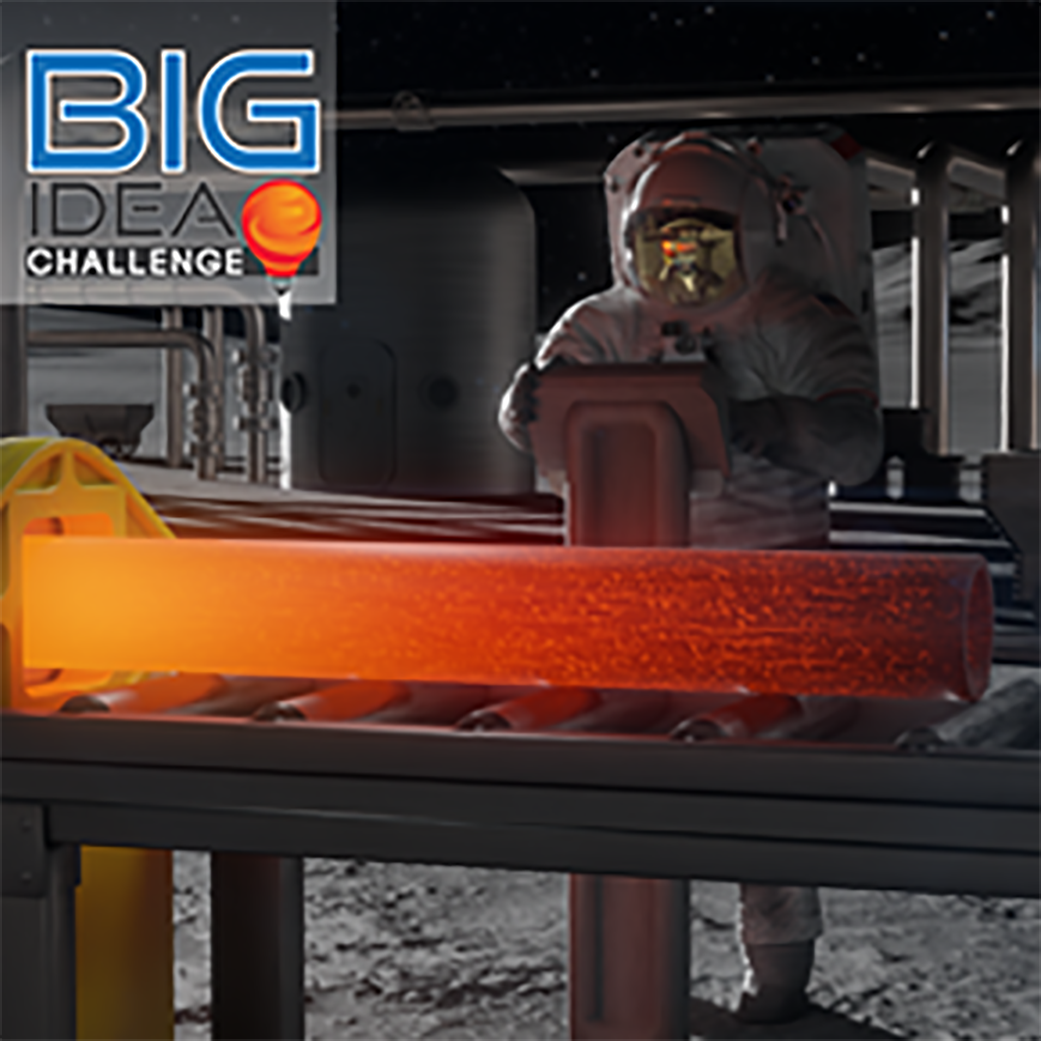 NASA's 2023 Breakthrough, Innovative and Game-changing (BIG) Idea Challenge is an engineering design competition sponsored by NASA's Space Technology Mission Directorate and the National Space Grant College and Fellowship Project. Managed by the National Institute of Aerospace, the challenge is open to teams of five to 25 students from Space Grant-affiliated colleges/universities. Teams are challenged to submit proposals for technologies that will enable the production of lunar infrastructure from in-situ resource utilization-derived metals found on the Moon. Key products desired are storage vessels for liquids and gases, pipes, power cables, and supporting structures.
Teams are invited to submit proposals from $50,000 to $180,000 that focus on any part of the metal product production pipeline* from prospecting to testing (*exclusions apply).
Notice of Intent Deadline: Sept. 30
Entry Deadline: Jan. 24, 2023
Click here for challenge guidelines.