NASA is funding 23 new awards from across the U.S. to develop or support citizen science projects and research. Citizen science projects foster collaboration between scientists and interested members of the public.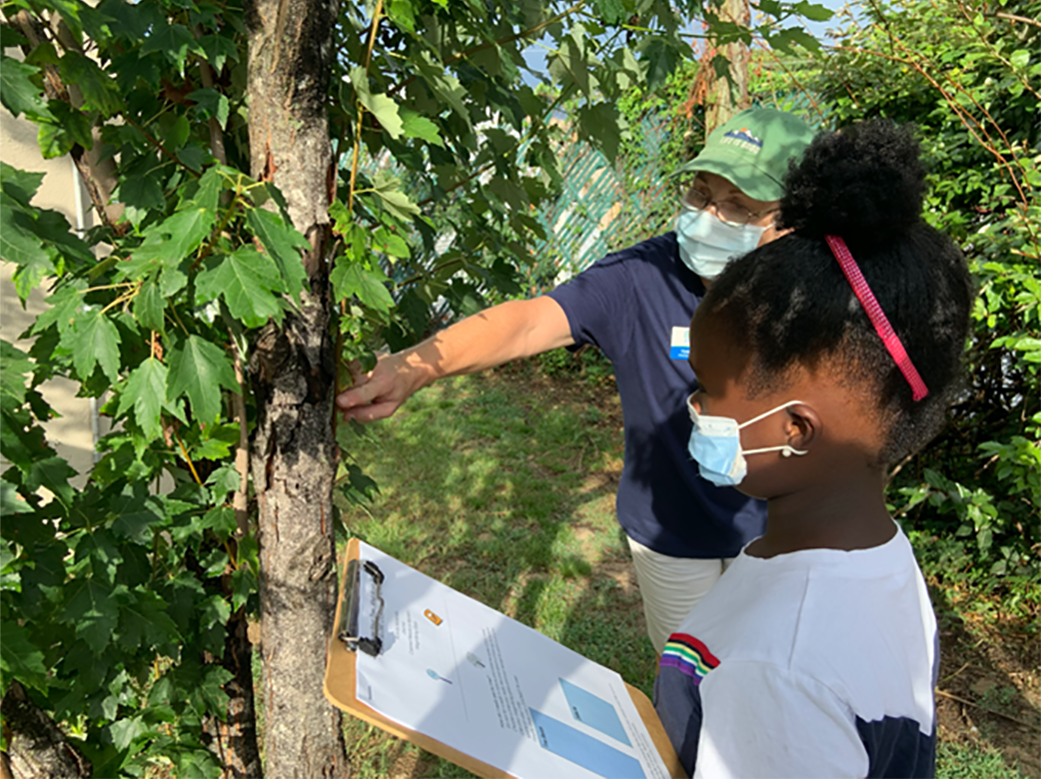 NASA-funded citizen science projects have engaged roughly 1.5 million volunteers and resulted in thousands of scientific discoveries and numerous scientific publications. Most projects require no prior knowledge, experience, or special tools beyond a computer or cell phone. Volunteers joined to meet other science enthusiasts, explore new frontiers of knowledge, and make lasting contributions to humanity.
"The selection of these new proposals will greatly enhance NASA's Citizen Science Program," said NASA's citizen science officer Dr. Marc Kuchner. "We are looking forward to welcoming and supporting these new scientists and their expertise. Their participation will enable us to continue reaching people around the world who are interested in learning and contributing to science, research, and discoveries."
The award selections were made by multiple divisions within the agency's Science Mission Directorate (SMD) and Office of STEM Engagement (OSTEM), supporting the science discipline areas of Earth science, astrophysics, planetary science, and heliophysics.
Are you a researcher looking to participate in NASA's Citizen Science program? This year's Citizen Science Seed Funding Program is accepting proposals. The deadline to apply is Dec. 15, 2021. Are you a curious person looking to participate in scientific discovery? Check out the list of active NASA citizen science projects.
The list of new awardees includes:
Citizen Science for Earth Systems Program (CSESP) Opportunities
CSESP opportunities focus on developing and implementing projects that harness contributions from members of the general public to advance our understanding of Earth as a system.
Proposals for the 2020 request were required to demonstrate a clear link between citizen science and NASA observation systems to advance the agency's Earth science mission. Eight projects received funding – seven for gathering new data and one for using and enhancing existing citizen science data.
Community Science Project Leveraging Online and User Data through GLOBE and Zooniverse Engagement (CLOUD GAZE), Marile Colon Robles, Science Systems and Applications, Inc. at NASA's Langley Research Center in Hampton, Virginia.
Using Citizen Science Observations to Monitor the Rain-Snow Transition of the Western US and Improve Satellite Estimates of Precipitation Phase, Keith Jennings, Lynker Technologies LLC in Leesburg, Virginia.
Collaboration with Citizen Scientists to Enhance Open Ocean and Coastal Observations and Sampling and to Augment Impacts and Utility of Remote Sensing for Physical, Biological, Ecological, and Environmental Studies and Applications, Nikolai Maximenko, University of Hawaii, Honolulu.
Engaging Citizen Scientists to Monitor Water Quality in Chesapeake Bay, Patrick Neale, Smithsonian Institution in Washington.
Lake Observations from Citizen Scientists and Satellites: Validation of Satellite Altimetry to Support Hydrologic Science, Tamlin Pavelsky, University of North Carolina, Chapel Hill.
Community Eyes on River Ice – Broadening Participation in Freshwater Ice Observation to Support Hydrologic Research, River Forecasting, and Winter Travel Safety, Katie Spellman, University of Alaska, Fairbanks.
FjordPhyto: Engaging Tourists to Understand Polar Phytoplankton Dynamics Using Field and Satellite Observations, Maria Vernet, University of California, San Diego.
Can Citizen Science and Low-Cost Sensors Help Improve Earth System Data? Assessing High Frequency Geostationary Air Quality Observations, Prakash Doraiswamy, Research Triangle Institute in Washington.
Citizen Science Seed Funding Program (CSSFP)
The CSSFP aims to support scientists and other experts to develop citizen science projects relevant to NASA's Astrophysics, Heliophysics and Planetary Science Research Programs and the Biological and Physical Sciences Division. Nine new projects were recently selected:
Mars Mesospheric Cloud Citizen Science, Armin Kleinboehl, NASA's Jet Propulsion Laboratory (JPL) in Southern California.
A Citizen Science Project to Study Electrical Discharges Above Thunderstorms – An Electric Fairy Tale, Burcu Kosar, Catholic University of America in Washington.
Heliophysics Audified: Resonances in Plasmas (HARP), Michael Hartinger, Space Science Institute in Boulder, Colorado.
Goldstone Apple Valley Radio Telescope (GAVRT) Solar Patrol: Radio Maps of Sun at Centimeter Wavelengths, Lisa Lamb, The Lewis Center for Educational Research in Apple Valley, California.
Planning the Citizen Continental-America Telescopic Eclipse Experiment (Citizen CATE) for the 2024 Total Solar Eclipse, Amir Caspi, Southwest Research Institute in San Antonio, Texas.
Disk Detective v2.0: Identifying Unusual Circumstellar Disks Via Citizen Science, Claude Canizares, Massachusetts Institute of Technology in Cambridge, Massachusetts.
Backyard Worlds: Cool Neighbors – Discovering Extreme Brown Dwarfs through Citizen Science, Aaron Meisner, Association of Universities for Research in Astronomy in Washington.
Redshift Wrangler – Citizen Science Analysis of Extragalactic Spectroscopy, Jeyhan Kartaltepe, Rochester Institute of Technology in Rochester, New York.
Leveraging a Zooniverse Discovery to Diagnose a Dominant Mode of Star Formation and Provide a CURE for Introductory Astronomy Students, Kathryn Devine, The College of Idaho in Caldwell, Idaho.
Established Program to Stimulate Competitive Research (EPSCoR) Opportunities
EPSCoR develops partnerships among NASA research missions and programs, academic institutions, and industry. The program helps awardees establish long-term academic research enterprises that will be self-sustaining, competitive, and will contribute to their local and state economic viability and development. EPSCoR is managed by NASA's Office of STEM Engagement.
The four newly selected proposals will broaden participation of underrepresented audiences and strengthen the research capability of institutions in underfunded jurisdictions, while also funding studies critical to NASA's mission.
Assessing Citizen Science Labeling to Improve Training Data Quality for Land Cover Protocols within the GLOBE Observer Community, Byung S. Lee, University of Vermont in Burlington.
Hack the Land Out of Them: Obtaining Land Cover Classifications from GLOBE Observer Photographs, Paulo Oemig, New Mexico.
Uncertainty Aware Few Shot Learning from Citizen Science Data and Bayesian Deep Neural Network for Land Cover Image Classification, Dr. Vidya Manian, University of Puerto Rico at Mayaguez.
A Meta-Learning Framework for Characterizing and Accessing Training Data for GLOBE Observer Mosquito and Land Cover Protocols, Di Yang, University of Wyoming in Laramie.
eXoplanets Research Program (XRP) Opportunities
XRP supports scientific investigations, including citizen science, focused on exoplanets and exoplanetary systems.
Exoplanet Patrol – A Uniform Catalog of Planets from TESS Full Frame Images, Elisa Victoria Quintana, NASA's Goddard Space Flight Center in Greenbelt, Maryland.
Science Activation (SciAct) Program Integration
The Science Activation Program is a cooperative network of competitively selected teams across the Nation that connect NASA science experts, real content, and experiences with community leaders to do science in ways that activate minds and promote deeper understanding of our world and beyond.
SciAct selected nine new awardees, including one citizen science project, to join a network of 21 that received extensions into the next phase of the program.
For more information on NASA's citizen science programs, please visit: