The Nanosatellite Launch Adapter System (NLAS) dispensers and sequencers, jointly developed by NASA and other government agencies, launched November 19 from the Mid-Atlantic Regional Spaceport at NASA's Wallops Flight Facility in Virginia on a Minotaur I. This marks the first flight of these NLAS components, which together supported the deployment of the mission's 48U of cubesats.
The NLAS dispensers are able to contain various configurations of cubesats, such as 1-unit satellites that measure 4 inches square, 3-unit satellites that measure approximately 14 inches long, 4 inches wide and 4 inches high, or 6-unit satellites that measure approximately 14 inches long, 9 inches wide and 4 inches high. Four dispensers fit inside an adapter that is designed to sit beneath a primary spacecraft and connect it to the upper stage of a rocket. As is with this flight, more than one adapter may be stacked in a launch vehicle allowing a single launch to bring dozens of small satellites to orbit. Once the primary spacecraft is safely delivered to orbit, NLAS deploys its payloads successively to their destinations, sometimes in a constellation.
Each complete NLAS consists of an adapter, four dispensers, and a sequencer. The adapter is mounted to the upper surface of the launch vehicle and the lower deck of the primary spacecraft. The dispensers are mounted inside the adapter and house a variety of cubesats in fully enclosed bays. They are reconfigurable and can contain either two 3U bays, or a single 6U bay. The sequencer is a self-powered reprogrammable unit that signals the separation of each dispenser bay, or other deployment mechanisms. It also can trigger a second sequencer in a daisy chain arrangement. This flight includes 4 NLAS dispensers deploying 24U of cubesats. There are 2 NLAS sequencers that handle the deployment signals for the 4 NLAS dispensers and 8 Poly-PicoSatellite Orbital Deployers (P-POD) initiating the deployment of 48U of cubesats.
NASA Ames
This mission is the fourth installment of NASA's Cubesat Launch Initiative and it's Educational Launch of Nanosatellite (ELaNa) Missions, which enables students, teachers and faculty to obtain hands-on flight hardware development experience. Ten educational institutions were selected by NASA to design and build cubesats for this ELaNa IV mission and their cubesats, along with others, comprise the complement of deployed cubesats.
Also part of the ELaNa mission is PhoneSat 2.4, the third in a series of PhoneSat missions, conceived and developed at NASA's Ames Research Center, Moffett Field, California. Each PhoneSat is designed to use commercially available smartphone technology as part of its low-cost and low risk approach to the development of basic spacecraft capabilities. The PhoneSat 2.4 technology demonstration will collect data on the long-term performance of consumer-grade technologies in space. Data from the satellite's subsystems including the smartphone itself, power system, arduinos and attitude determination and control system will be downlinked over the amateur / ham radio frequency of 437.425MHz.
"NLAS is a robust system to rapidly deploy large numbers of nanosatellites to space as secondary payloads on launch vehicles," said Dr. David Korsmeyer, Director of Engineering at NASA Ames Research Center. "NASA is looking to nanosatellites as a new model for more complex, efficient and low-cost spacecraft in the future."
This NLAS flight demonstration is expected to show the potential value of multiple, nanosatellites as tools for a wide array of scientific, commercial, and academic space research. Other goals of the project include reducing the cost and time required to integrate nanosatellites to rockets.
NLAS was designed and constructed by a team of experts from the Mission Design Division at NASA Ames, commercial entities, and other government agencies. Ames employees designed and built the NLAS dispenser to deploy standard dimensions of 1-, 3- and 6-unit nanosatellites launched from a variety of rockets, including Falcon 1 and Minotaur 1. NLAS is jointly funded by the Small Satellite Technology Program of the Space Technology Mission Directorate at NASA Headquarters in Washington DC, and NASA Ames.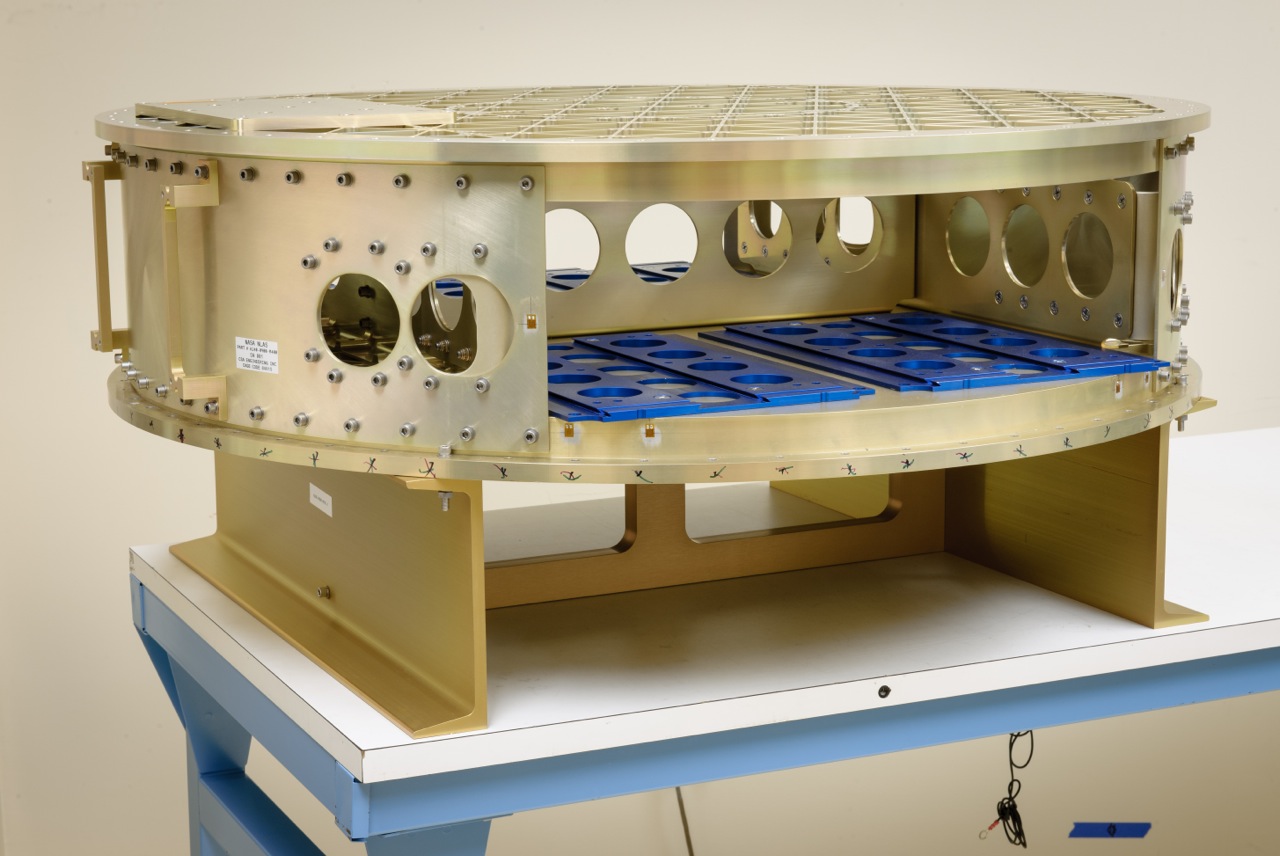 NASA Ames
For more information on the NLAS, visit:
https://www.nasa.gov/centers/ames/engineering/projects/nlas.html
For more information on the Mission Design Division, visit:
https://www.nasa.gov/centers/ames/engineering/divisions/missiondesign
For more information about the Small Spacecraft Technology Program, visit:
https://www.nasa.gov/smallsats
For more information on the CubeSat Launch Initiative, visit:
https://www.nasa.gov/directorates/heo/home/CubeSats_initiative
For more information about PhoneSat, visit:
https://www.nasa.gov/directorates/spacetech/small_spacecraft/PhoneSat.html
https://www.nasa.gov/content/phonesat-24-ready-for-launch