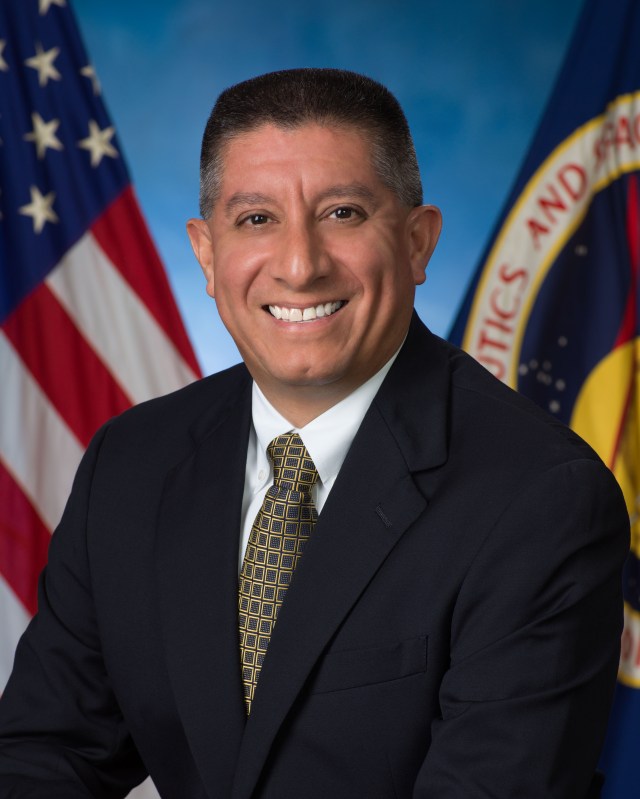 Richard Jones
Manager of Operations Integration
Richard Jones is the operations integration manager for NASA's Commercial Crew Program (CCP) at Johnson Space Center in Texas. In this role, he is responsible for the mission management and operational integration of the CCP test flights and post-certification missions.
Experience
Jones joined NASA in 1988 at Kennedy Space Center in Florida as a co-op student, where he developed requirements for ground support equipment and participated in ground processing of the Auxiliary Power Unit/Hydraulics systems on the space shuttle. As a permanent hire in 1991, he joined Johnson as an entry analyst within the Mission Operations Directorate, where he analyzed and designed entry trajectories for the space shuttle. From 1997 to 2003, he worked as a flight dynamics officer in Mission Control, where he had pre-mission and real-time responsibilities in on-orbit, launch, and entry trajectory operations for the space shuttle. In 2003, he was named as the group lead of the Orbit Flight Dynamics section, supervising the orbit and rendezvous flight dynamics officers who supported shuttle trajectory operations in the Mission Control Center (MCC).
In 2005, he joined the Flight Director Office, where he directed the activities of a multidisciplinary Mission Control team for the safe conduct of 12 space shuttle missions as an ascent/entry, orbit, and lead flight director. After the completion of the Space Shuttle Program in 2011, Jones supported numerous increment shifts as an International Space Station flight director, planning and directing the daily activities of the Mission Control team for International Space Station systems management and payload utilization activities.
In 2012, he was assigned as the overall lead and ascent/entry flight director for the Boeing CST-100 Starliner test missions, developing and integrating operational techniques and products during a complex developmental design period for a new commercial crew vehicle. Under extreme pressure with possible loss of vehicle consequences narrowly avoided, Jones led the Boeing ascent flight control team in real-time through a severe Mission Elapsed Time flight software failure condition during the maiden Orbital Flight Test mission of the Starliner spacecraft, launched on Dec. 20, 2019.
In 2021, he joined the CCP office as the manager of the Mission Management and Integration Office, directing manifest planning, mission readiness, and technical issue resolution efforts for the SpaceX and Boeing provider missions to the space station. He transitioned into his current role in 2021.
Education
Jones graduated from Texas A&M University with a Bachelor of Science degree in aerospace engineering in 1991, and he currently resides in Texas.