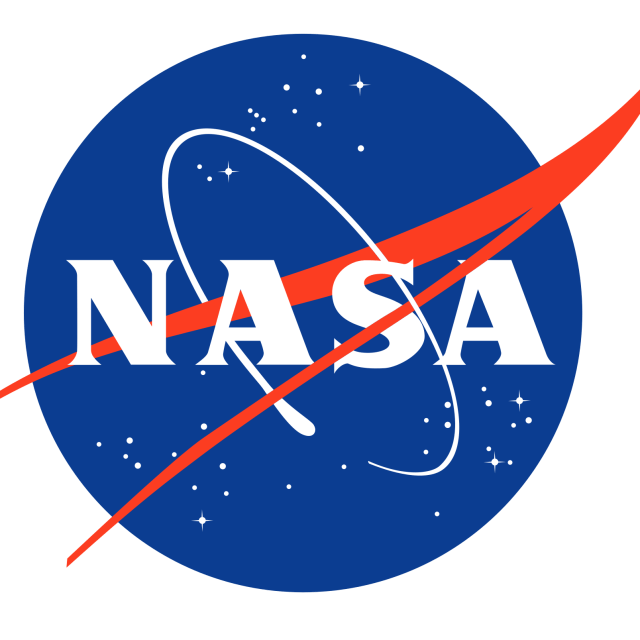 Ivette Rivera Aponte
Integration Engineer
Ivette Rivera Aponte is an integration engineer for NASA Engineering at Kennedy Space Center in Florida. She is responsible for the contractor technical performance and surveillance processes, systems, and efforts within the engineering organization; facilitating management strategic planning efforts; and streamlining technical communications and actions.
Experience
Aponte has held multiple roles as project manager and project engineer, managing engineering projects on ground support and aerospace flight systems – from planning through execution – specializing in mechanical subsystems with emphasis on the mobile launcher launch umbilicals. Her responsibilities included managing the team responsible for the design, fabrication, installation support, and testing of the crew access arm and Orion service module umbilical – a commodities servicing umbilical for the Orion crew capsule.
She began her career at the NASA's Kennedy through the Cooperative Education Program in 2003, working nine years as an aerospace technologist in the Center Operations Facilities Division, where she was a project manager and lead design engineer for diverse construction and rehabilitation of facilities and infrastructure projects. Her work included planning, designing, modifying, and constructing facilities, along with monitoring the contractors.
Awards
In addition to completing special assignments with the Office of the Center Director at Kennedy and the Office of the Chief Engineer at NASA Headquarters in Washington, DC, outside of her engineering responsibilities, Aponte performed the National Anthem at several NASA and community events. She served two years as co-chair of KSC's Hispanic Outreach and Leadership Alliance (HOLA) working group and has provided educational outreach through various speaking engagements and as a mentor to students and interns.
She also provided media outreach by assisting NASA's Office of Public Affairs with Spanish media coverage for 14 space shuttle launches. The Hispanic Engineering National Achievement Committee awarded her the 2010 Luminaries Award for her engineering achievements and contributions to the workforce.
Education
After receiving her bachelor's degree in civil engineering at the University of Puerto Rico, Mayagüez, Aponte completed her structural engineering master's degree at the University of Central Florida in 2009, graduating both programs cum laude.
Personal
Aponte was born and raised in Long Island, New York, but considers Mayagüez, Puerto Rico her hometown. She is a mother of two, a wife, active in her church. She also continues to follow her passion for inspiring students to pursue STEM (science, technology, engineering, math) careers and strives to fulfill NASA's vision of inspiring the next generation of explorers.
Biography last updated March 2023
Ivette Rivera Aponte
Ingeniera de Integración, Ingeniería
Ivette Rivera Aponte es ingeniera de integración de Ingeniería de la NASA en el Centro Espacial Kennedy en Florida. Es responsable del desempeño técnico del contratista y de los procesos, sistemas y esfuerzos de vigilancia dentro de la organización de ingeniería; facilitar los esfuerzos de planificación estratégica de la gestión; y agilizar las comunicaciones y acciones técnicas.
Experiencia
Aponte ha desempeñado múltiples funciones como gerente de proyectos e ingeniera de proyectos, administrando proyectos de ingeniería en sistemas de apoyo terrestres y de vuelo aeroespacial, desde la planificación hasta la ejecución, especializándose en subsistemas mecánicos con énfasis en los umbilicales de lanzamiento de la plataforma móvil. Sus responsabilidades incluían la gestión del equipo responsable del diseño, la fabricación, el soporte de instalación y las pruebas del brazo de acceso de la tripulación y el umbilical del módulo de servicio Orion, un umbilical de servicio de productos básicos para la cápsula de la tripulación Orion.
Comenzó su carrera en el centro Kennedy a través del Programa de Educación Cooperativa en 2003, trabajando nueve años como tecnóloga aeroespacial en la División de Instalaciones de Operaciones del Centro, donde fue gerente de proyectos e ingeniera de diseño líder para diversos proyectos de construcción y rehabilitación de instalaciones e infraestructura. Su trabajo incluyó la planificación, el diseño, la modificación y la construcción de instalaciones, junto con el seguimiento de los contratistas.
Educación
Después de recibir su bachillerato en ingeniería civil en la Universidad de Puerto Rico, Mayagüez, Aponte completó su maestría en ingeniería estructural en la Universidad de Florida Central en 2009, graduándose cum laude en ambos programas.
Premios
Además de completar asignaciones especiales con la oficina del director del centro en Kennedy y la oficina del ingeniero jefe en la sede de la NASA en Washington, DC, fuera de sus responsabilidades de ingeniería, Aponte interpretó el Himno Nacional en varios eventos comunitarios y de la NASA. Se desempeñó durante dos años como copresidenta del grupo de trabajo de la Alianza de Liderazgo y Alcance Hispano (HOLA, por sus siglas en inglés) de Kennedy y ha brindado alcance educativo a través de varios compromisos de oratoria y como mentora de estudiantes y pasantes.
También brindó alcance a los medios al ayudar a la Oficina de Asuntos Públicos de la NASA con la cobertura de los medios en español para 14 lanzamientos de transbordadores espaciales. El Comité Nacional de Logros de Ingeniería Hispana le otorgó el Premio Luminarias 2010 por sus logros en ingeniería y contribuciones a la fuerza laboral.
Personal
Aponte nació y se crió en Long Island, Nueva York, pero considera a Mayagüez, Puerto Rico, su ciudad natal. Es madre de dos hijos, esposa, y es activa en su iglesia. Ella también continúa con su pasión por inspirar a los estudiantes a seguir carreras de STEM (ciencia, tecnología, ingeniería, matemáticas) y se esfuerza por cumplir la visión de la NASA de inspirar a la próxima generación de exploradores.
Biografía actualizada por última vez en marzo de 2023