Walter (Kappy) Kapryan, whose career with NASA and America's space program spanned more than three decades, died Aug. 14, 2015. He was 95.
A resident to Indialantic, Florida, Kapryan served as Launch Operations director during the Apollo and Skylab Programs. He also supported the early years of the Space Shuttle Program with Lockheed Space Operations Co.
When he retired from NASA in 1979, he was praised by, then, Kennedy Space Center Director Lee Scherer.
NASA
"Kappy has devoted a major portion of his life to the space program and has made many major contributions to its success," he said.
Born in Flint, Michigan, in 1920, Kapryan attended Wayne State University in Detroit. In 1943 he left school and entered the U.S. Army Air Force as a first lieutenant, serving as a B-29 flight engineer during World War II. Following the war, he returned to Wayne State, graduating in 1947 with a degree in aeronautical engineering. Later that year, Kapryan joined the National Advisory Committee for Aeronautics (NACA) at the Langley Research Center in Virginia, working in the field of hydrodynamic research.
After the NACA became NASA in 1958, the fledgling space agency's Space Task Group was formed at Langley. Their primary mission was to develop a program to put an American in space.
Kapryan joined the Space Task Group in March 1959 and was appointed project engineer for the Mercury Redstone 1 (MR 1) spacecraft and moved to Cape Canaveral Air Force Station in I960.
MR 1 was to be the first unpiloted, sub-orbital test flight of the spacecraft that would put the first American in space. Kapryan also was in the Cape's Launch Pad 5 blockhouse as a project engineer when Alan Shepard was launched atop a Mercury Redstone on May 5, 1961.
Kapryan continued supporting Project Mercury until 1963. That year, he established and led the Manned Spacecraft Center's Gemini Program Office at Kennedy. During the early phases of the Gemini Program, Kapryan was responsible for planning of spacecraft testing. He also helped determine requirements for Gemini capsule checkout equipment to be located at Kennedy. He went on to participate in the preparation and countdown of all 10 piloted Gemini flights.
Kapryan then served as assistant Apollo Spacecraft Program manager at Kennedy representing the Manned Spacecraft Center, assuring coordination between the two centers for spacecraft operations. He later was appointed deputy to Rocco Petrone, who was director of Launch Operations.
At Kennedy, the Apollo Program not only involved test flights of the spacecraft, as well as the Saturn 1B and Saturn V boosters, but development and construction of the massive infrastructure including the Vehicle Assembly Bulling, Launch Control Center and Launch Pads 39A and B.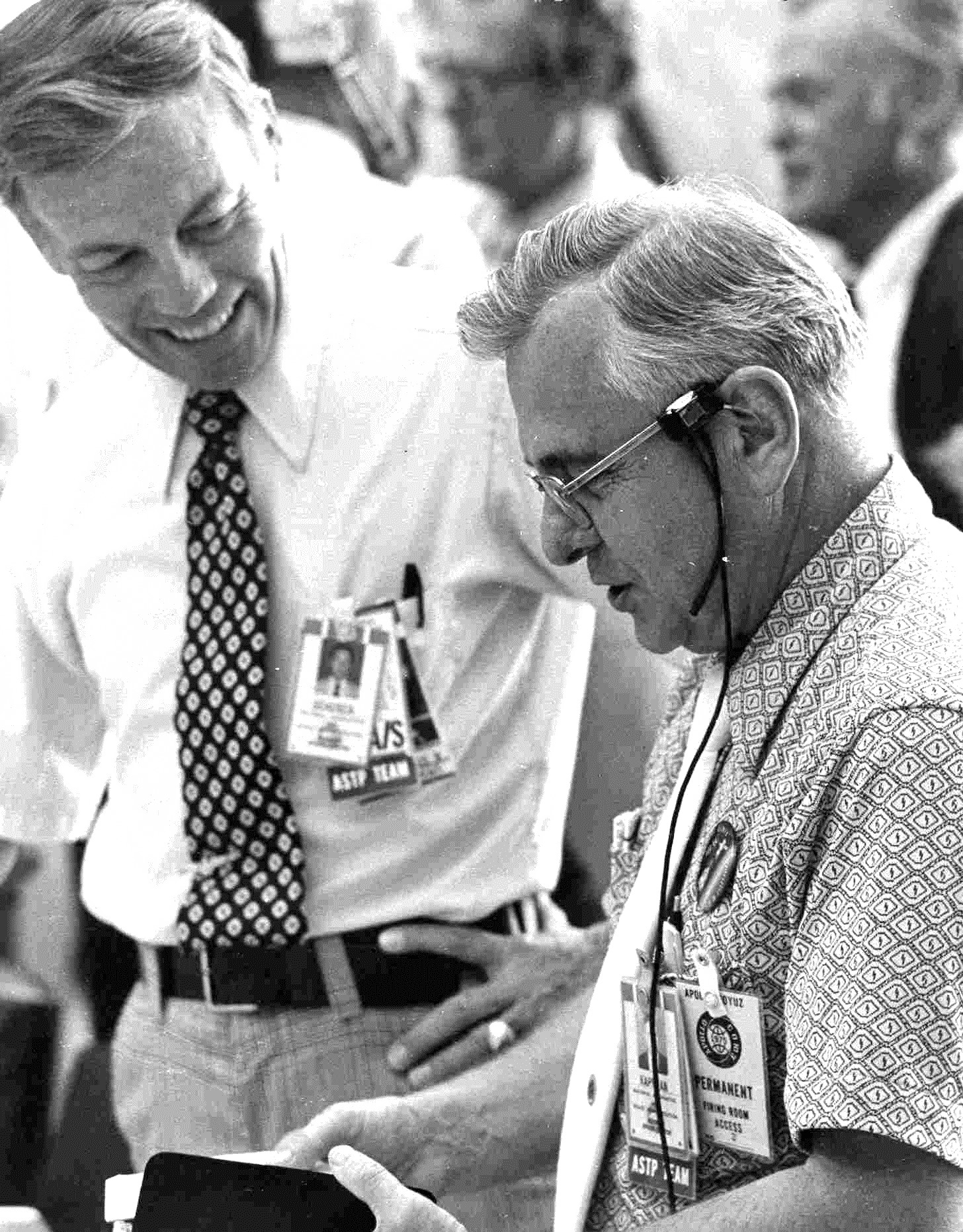 NASA
After supporting Petrone with the early Apollo launches, Kapryan assumed the position of director of Launch Operations with Apollo 12 in November 1969. He served in that role through Skylab and the 1975 lift off of the Apollo-Soyuz Test Project (ASTP) mission.
Following Apollo, Kapryan was Kennedy's first director of Space Shuttle Operations.
At the time of Kapryan's retirement on June 1, 1979, many who worked closely with him recalled his extraordinary coolness and judgment made the difference between success and failure.
"During the terminal countdown for the ASTP mission, a crucial "Go-No Go" decision had to be made in real time on a hydraulic oil leak problem in a critical swing arm system," said Ike Rigell, acting director of Shuttle Cargo Operations. "Kappy very quickly analyzed our work-around capabilities and made the right decision to continue the count and launch on time,"
In the early 1980s, Kapryan moved to industry, serving as chief technical advisor for NASA's Shuttle Processing Contractor, Lockheed Space Operations Co.
In September 1992, the National Space Club's Florida committee awarded the group's first Lifetime Achievement Awards to Kapryan and Robert Gray, the first director of Kennedy's Space Shuttle Projects Office.
"I can't think of two more deserving individuals for these initial Lifetime Achievement Awards," said George English, the space club's Florida chairman. "Both Bob and Kap are widely recognized as true pioneers of the space business now routinely conducted on Cape Canaveral Air Force Station and at the Kennedy Space Center."
Toward the end of his career, Kapryan expressed his view that the most important achievement in spaceflight was the people who made it happen.
"To me the outstanding thing has been the development of a truly skilled and dedicated team," he said. "They have been the driving force behind America's space program."