NASA Visits Ohio State Fair
An estimated one million people attended the Ohio State Fair in Columbus this year. NASA's Glenn Research Center flanked the fairgrounds with a presence that proved you can never have enough space. Subject matter experts such as Michael Belair, who works on the Orion spacecraft's European Service Module, staffed an information booth inside the Rocket and Space Zone to talk about Artemis I and build excitement for future missions to the Moon, Mars, and beyond. Anchoring the other end was the Journey to Tomorrow exhibit trailer, where visitors found a moon rock, videos highlighting innovations in aeronautics, and hands-on activities demonstrating how gravity differs across the solar system.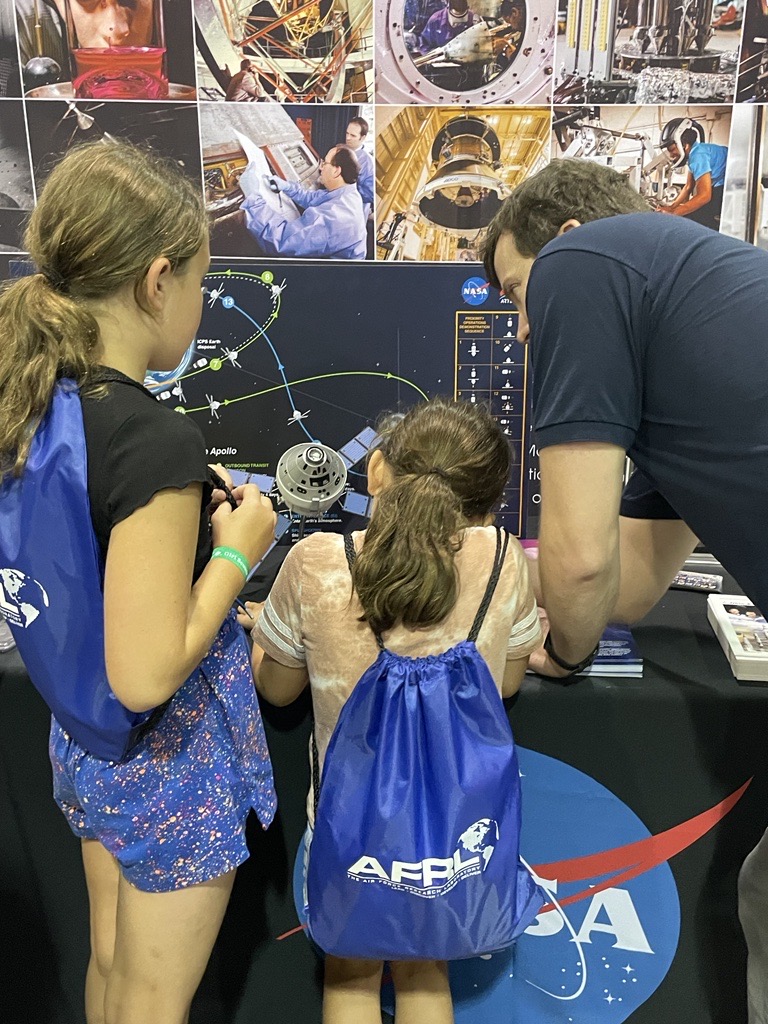 Credit: NASA/Heather Brown
Glenn Connects at Air Shows
NASA's Glenn Research Center connected with thousands of aviation enthusiasts this summer during EAA AirVenture in Oshkosh, Wisconsin, and the Cleveland National Air Show. NASA's AirVenture presence in July included a pavilion of exhibits, numerous speakers at forums, and a program featuring senior leaders discussing X-plane development and traffic management for drones.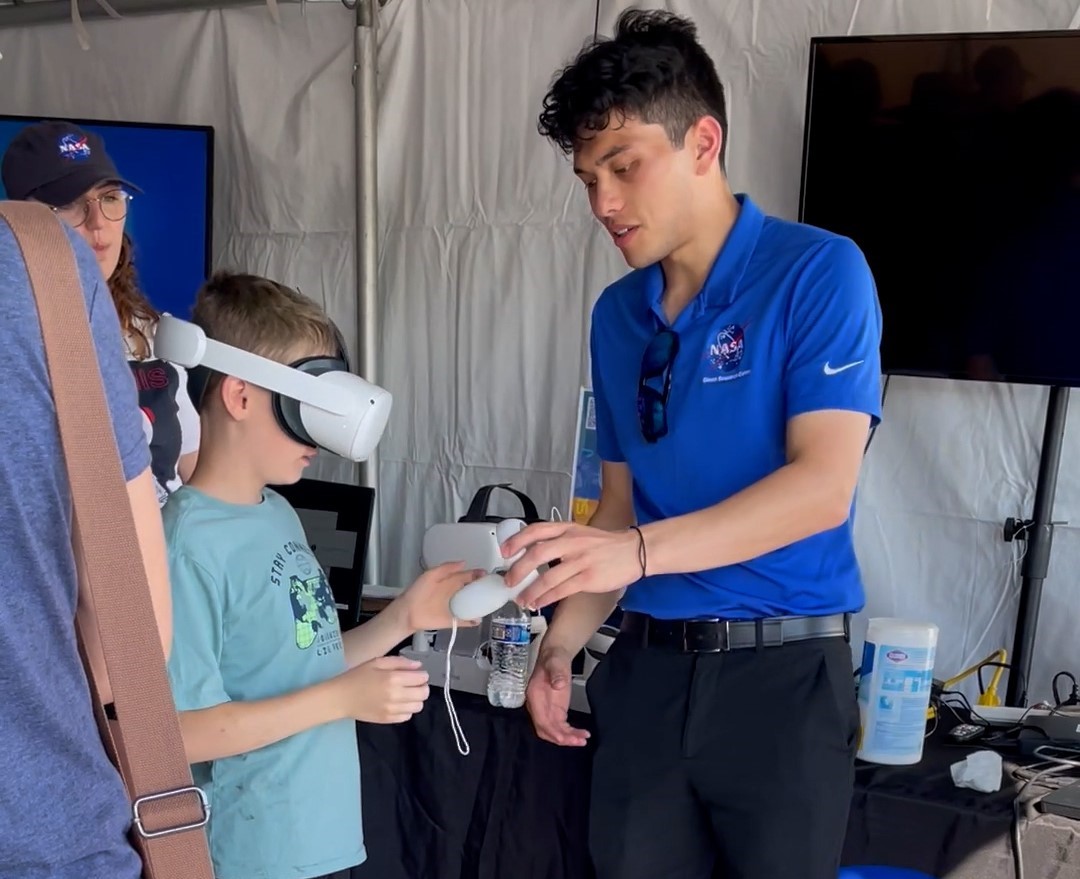 Credit: NASA/Heather Brown
Over the Labor Day weekend, Glenn led the NASA presence at the Cleveland show at Burke Lakefront Airport. Staff demonstrated data visualizations and interactive technology. Subject matter experts explained Glenn's aeronautics research and work on advanced air mobility and sustainable aviation.
Government Staffers Learn More About Glenn
NASA's Glenn Research Center held its annual Ohio Elected Officials Staffer's Day on Aug. 30, which included visits to NASA's Neil Armstrong Test Facility in Sandusky and Lewis Field in Cleveland. The day – featuring facility tours, technology briefings, and a ribbon- cutting ceremony for a new mission-focused facility – centered on educating staffers on the importance of NASA Glenn to Ohio and the nation. Participants included 31 staffers from 11 House of Representatives offices, Senator Sherrod Brown's and Senator J.D. Vance's offices, Governor Mike DeWine's office, and Brook Park Mayor Edward Orcutt's office.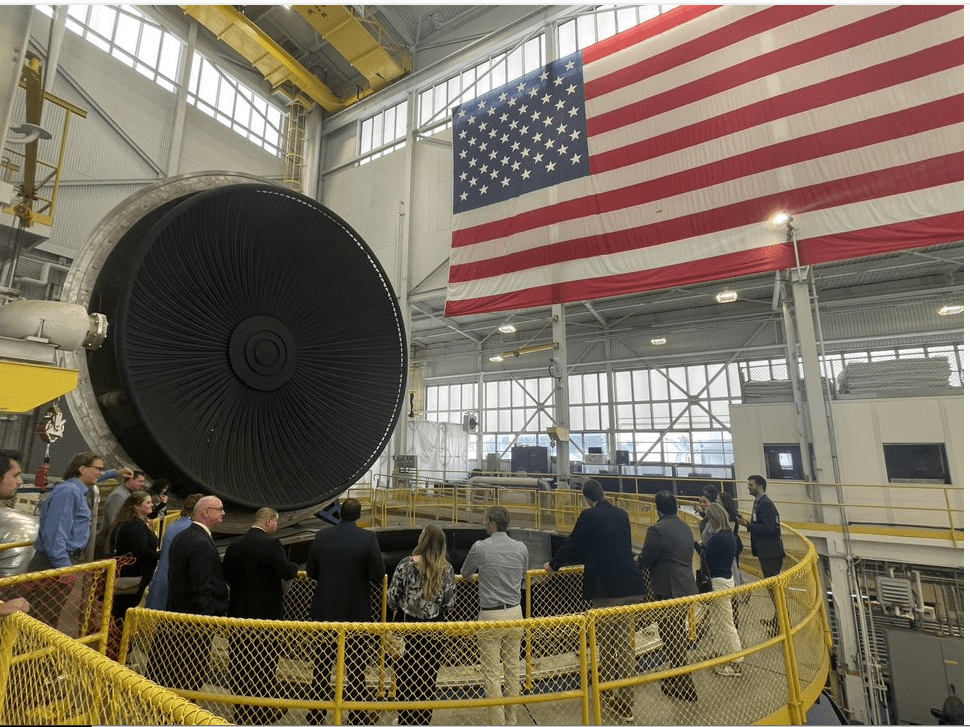 Credit: NASA/Jef Janis
Glenn Hosts Public Aviation Day
NASA's Glenn Research Center showcased the agency's efforts to revolutionize air travel during NASA Aviation Day at the I-X Center in Cleveland on Sept. 13. This free event featured a variety of aviation projects underway at Glenn and other NASA centers, including the Quesst mission with the X-59, electrified aircraft propulsion and other sustainable aviation technologies, and new ways to move people and cargo using advanced aircraft systems. Experts shared how the center is partnering with industry to accomplish the aviation community's climate change agenda to achieve net-zero carbon emissions by 2050.
Credit: NASA/Sara Lowthian-Hanna