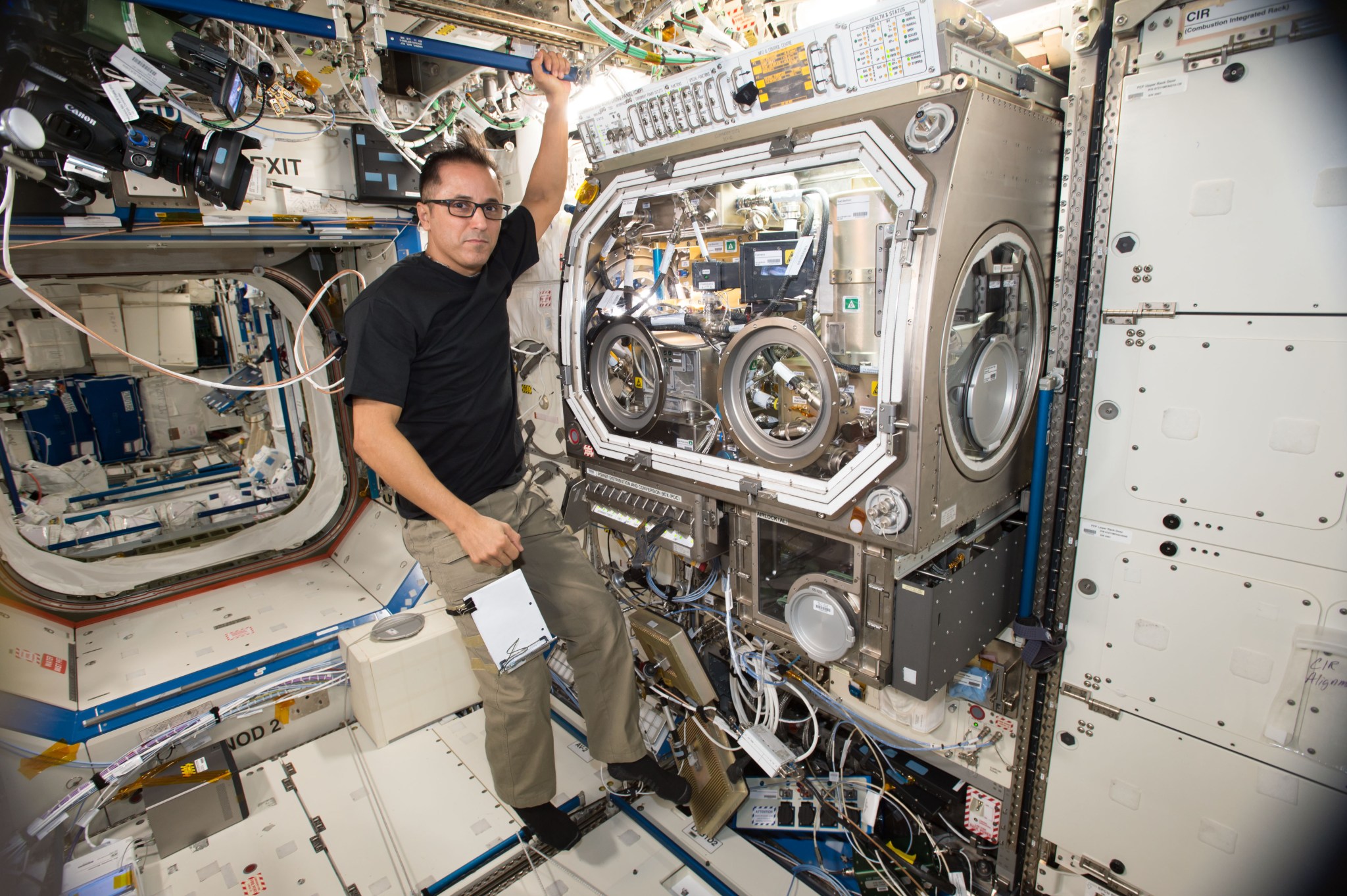 Students from Highland Village, Texas, will speak with a NASA astronaut living, working and doing research aboard the International Space Station at 1:10 p.m. EST Wednesday, Feb. 14. The 20-minute, Earth-to-space call will air live on NASA Television and the agency's website.
The students will travel to Briarhill Middle School for the call to Expedition 54 astronaut Joe Acaba aboard the space station, posing questions about life aboard the space station, NASA's deep space exploration plans, and doing science in space.
Acaba arrived at the space station on Sept. 12 on his third space mission, and is scheduled to return to Earth later this month.
Students have been preparing for this downlink by studying the solar system, universe, gravitational effects on plants and animals, plotting space station coordinates, calculating distances to various planets, planning what to pack for a journey to Mars using surface and volume formulas, and using ratios/proportions to paint a life size version of the International Space Station on their football field. About 1,000 students and teachers are expected to be at Briarhill for the downlink.
Media interested in attending the event should contact Liz Haas via email at haase@lisd.net or phone at 469-948-8041. Briarhill Middle School will host the event at 2100 Briarhill Blvd in Highland Village.
Linking students directly to astronauts aboard the space station provides unique, authentic experiences designed to enhance student learning, performance and interest in science, technology, engineering and mathematics (STEM). This in-flight education downlink is an integral component of NASA's Year of Education on Station, which provides extensive space station-related resources and opportunities to students and educators.
Follow the astronauts on social media:
See videos and lesson plans highlighting research on the International Space Station at:
-end-
Sean Potter
Headquarters, Washington
202-358-1600
sean.potter@nasa.gov
Kelly Humphries
Johnson Space Center, Houston
281-483-5111
kelly.o.humphries@nasa.gov