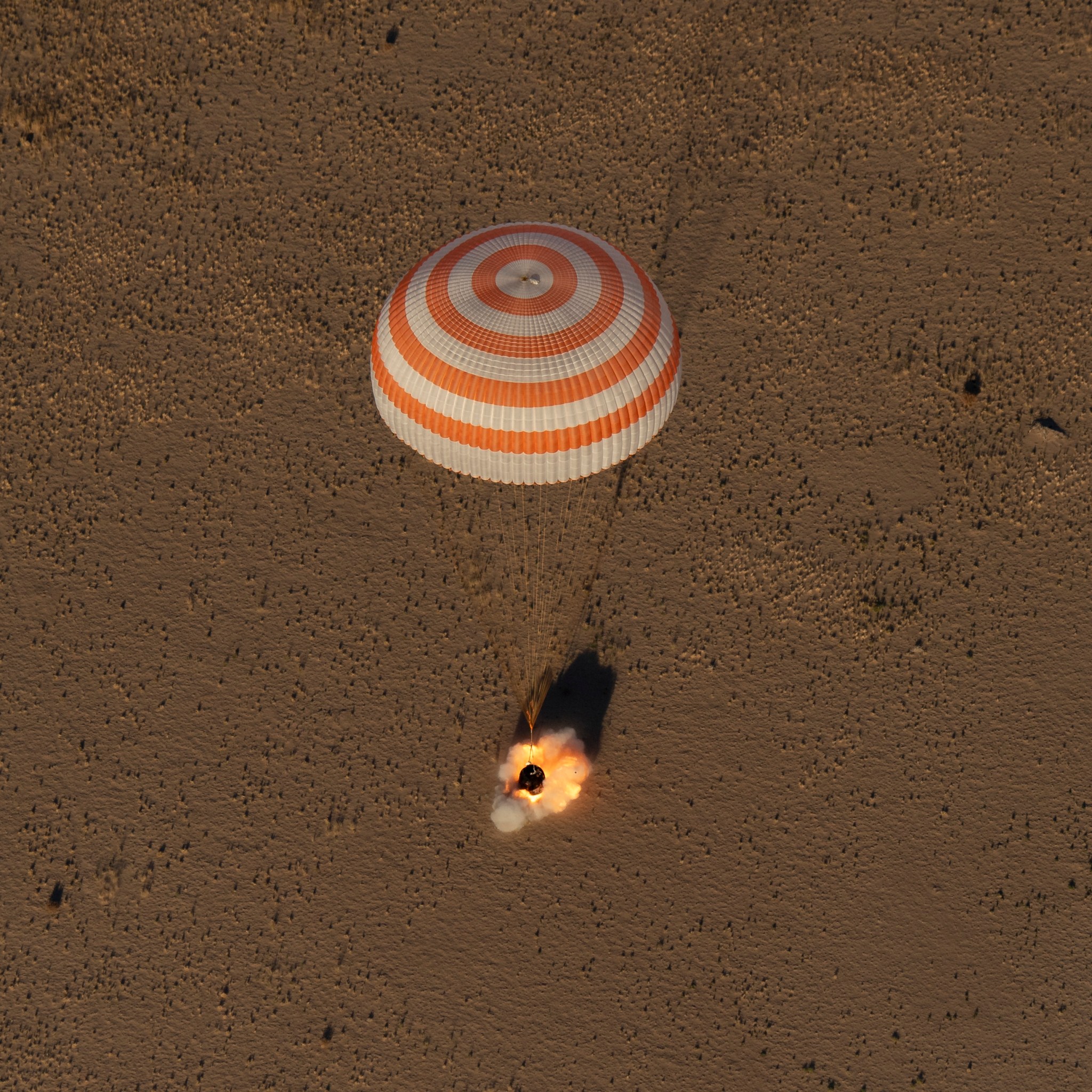 Three members of the Expedition 56 crew returned safely to Earth Thursday from the International Space Station, where they spent months providing hands-on support for scientific research in low-Earth orbit, working to keep the orbiting laboratory fully operational, and performing three spacewalks.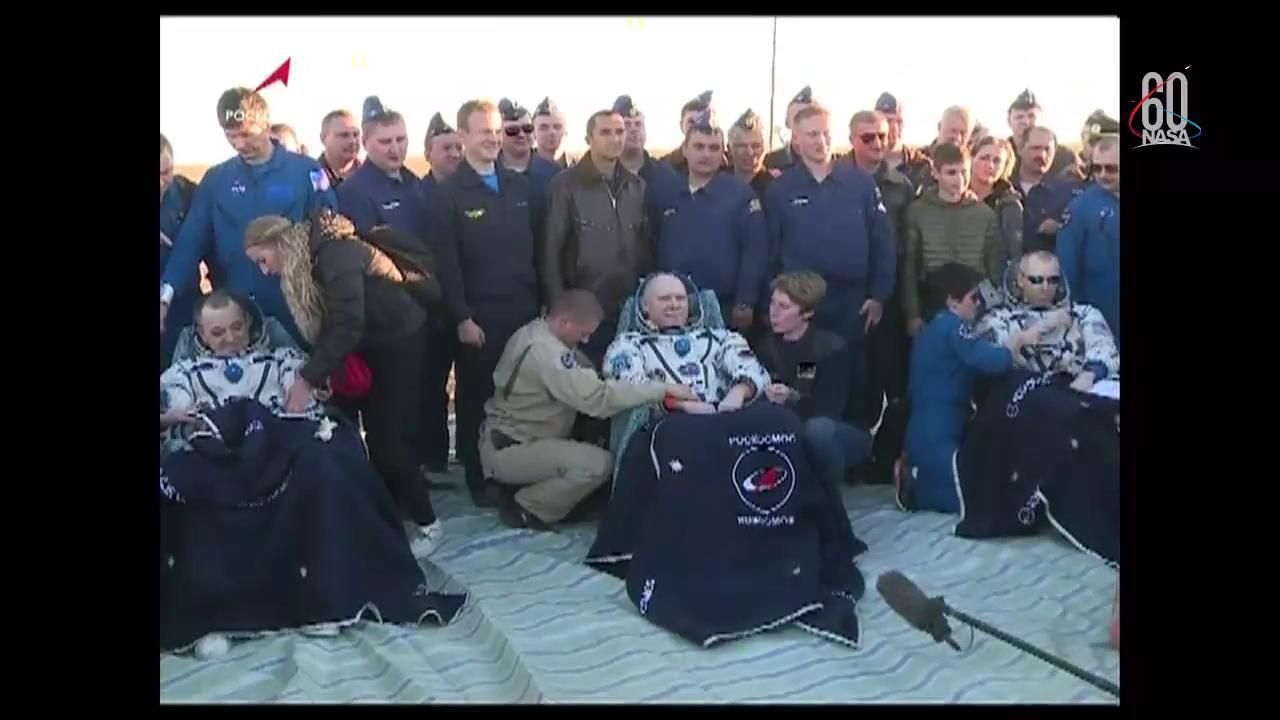 NASA astronauts Drew Feustel and Ricky Arnold, and cosmonaut Oleg Artemyev of the Russian space agency Roscosmos landed at 7:44 a.m. EDT (5:44 p.m. in Kazakhstan) southeast of the remote town of Zhezkazgan in Kazakhstan.
The crew completed hundreds of experiments during its 197-day expedition in space. Highlights included an investigation to study ultra-cold quantum gases using the first commercial European facility for microgravity research, and a system that uses surface forces to accomplish liquid-liquid separation.
The crew also welcomed five cargo spacecraft, which delivered several tons of supplies and research experiments. The 14th SpaceX Dragon flight was the first to arrive at the station, in April, shortly after the three crew members did, bringing supplies and equipment. It was followed by the 15th Dragon, which arrived in July with additional supplies. The ninth Northrop Grumman Cygnus resupply spacecraft arrived in May before the end of Expedition 55. In August, a Russian Progress completed a record rapid rendezvous of less than four hours. And, in September, the seventh Japanese Konotouri cargo craft arrived just a week before the Expedition 56 trio departed for home.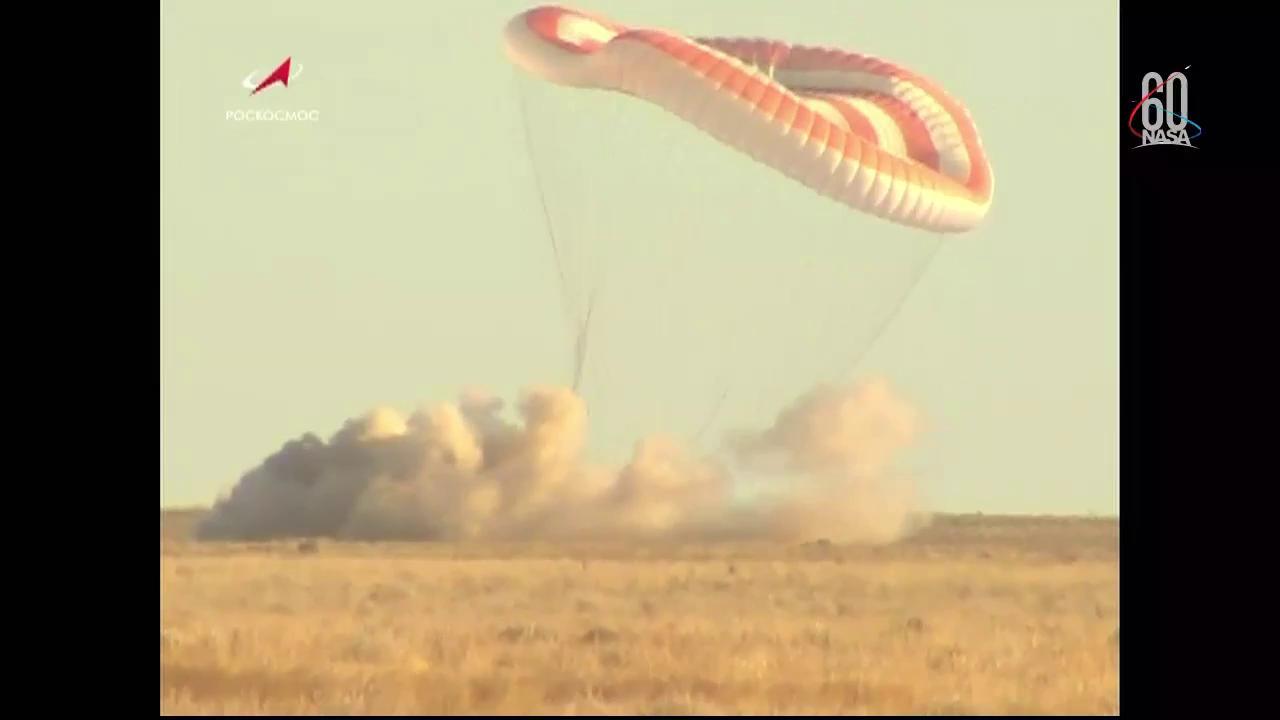 Both Feustel and Arnold participated in dozens of educational downlink events while in space as part of NASA's Year of Education on Station, reaching more than 200,000 students in 29 states. Feustel now has logged more than 226 days in space on three spaceflights, and Arnold spent more than 209 days during the course of two missions.
The duo ventured outside the space station on three spacewalks to perform maintenance and upgrades during Expeditions 55 and 56. Their work included replacing and upgrading external cameras, including those that will facilitate the approach and docking of the Boeing Starliner and SpaceX Crew Dragon commercial crew spacecraft when they begin launching soon from American soil. The spacewalkers also replaced components of the space station's cooling system and communications network, and installed new wireless communication antennas for external experiments. Feustel has accumulated 61 hours and 48 minutes over nine career spacewalks, and ranks second overall among American astronauts. Arnold has 32 hours and 4 minutes during five career spacewalks.
Artemyev conducted one spacewalk, with fellow cosmonaut Sergey Prokopyev, to manually launch four small technology satellites and install an experiment called Icarus onto the Russian segment of the space station. The spacewalk timed out at 7 hours and 46 minutes, the longest in Russian space program history. Artemyev now has spent 366 days in space on his two flights.
Expedition 57 continues station research and operations with a crew comprised of Serena Aunon-Chancellor of NASA, Alexander Gerst of ESA (European Space Agency) and Sergey Prokopyev of Roscosmos. Gerst assumed command of the station as Feustel prepared to depart.
NASA astronaut Nick Hague and Roscosmos cosmonaut Alexey Ovchinin are scheduled to launch Thursday, Oct. 11 for a same-day arrival, adding to the crew of Expedition 57.
Learn more about the International Space Station at:
Get breaking news, images and features from the station on social media at:
and
-end-
Joshua Finch
Headquarters, Washington
202-358-1100
joshua.a.finch@nasa.gov
Gary Jordan
Johnson Space Center, Houston
281-483-5111
gary.j.jordan@nasa.gov