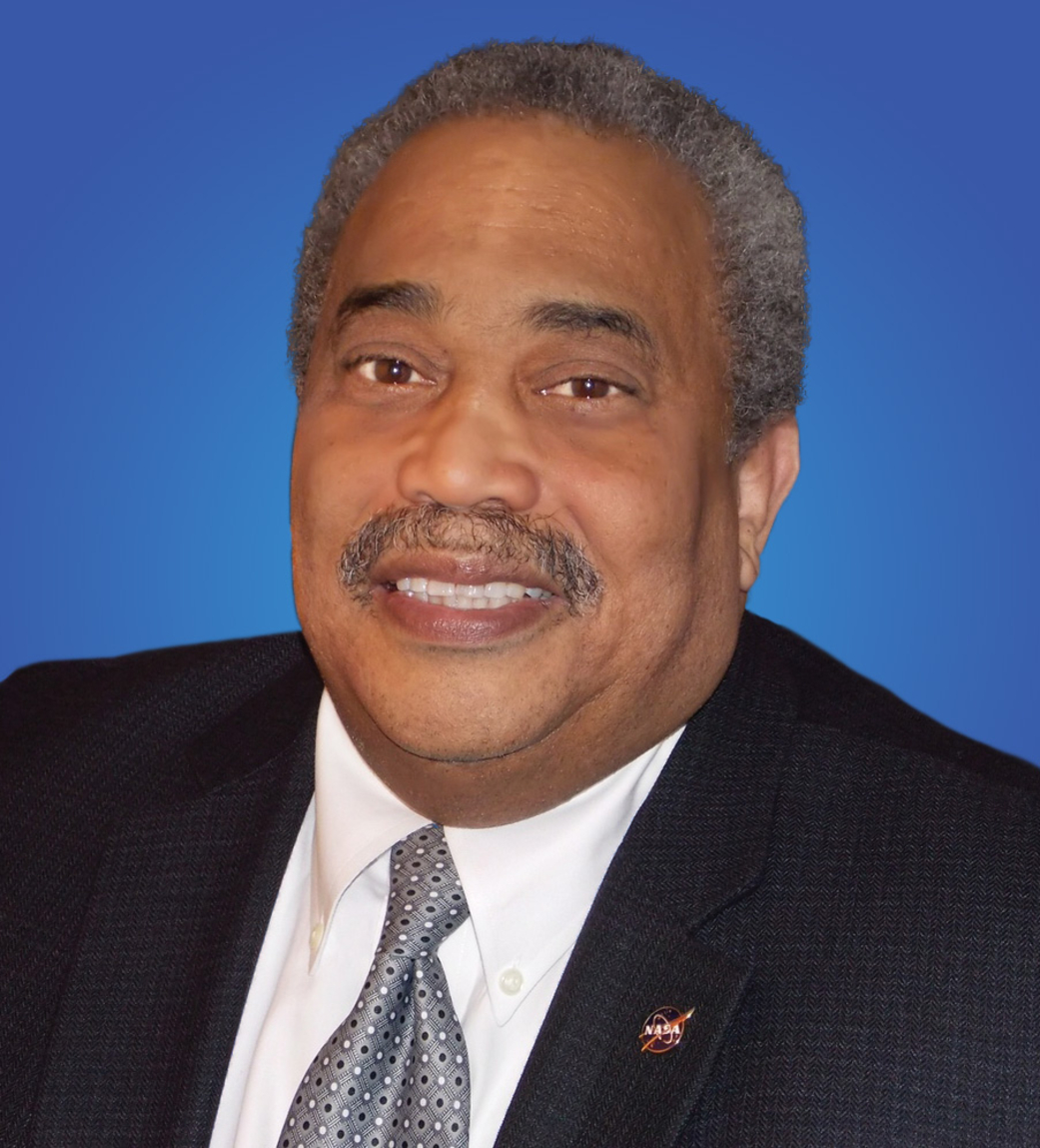 The U.S. Women's Chamber of Commerce presented Glenn A. Delgado, NASA's associate administrator for the agency's Office of Small Business Programs (OSBP), with its CEO Award on Wednesday, Oct. 20.
The chamber issues its CEO Award in recognition of individuals who demonstrate commitment to the group's mission of advancing policies that support women's economic security, prosperity, opportunity, leadership, and mobility. Delgado received the award as part of the chamber's 20th anniversary celebration during its National Small Business Federal Contracting Summit.
"NASA is committed to transforming the economics of the business and labor markets and dismantle barriers that stifle women-owned small businesses and encourage their economic growth," Delgado said. "I'm honored to receive this award, and hope that it serves as evidence of the progress NASA has made and its commitment toward the work still to come."
As head of OSBP, located at NASA Headquarters in Washington, Delgado directs agency policies aimed at ensuring that all categories of small businesses are afforded the opportunity to compete for agency contracts.
"Ensuring that small and disadvantaged businesses have opportunities to fully participate in government procurement is a top priority for NASA," said NASA Deputy Administrator Pam Melroy. "Glenn's excellent work has allowed us to demonstrate this commitment through real change. We are so proud to see Glenn receive this recognition, which mirrors NASA's esteem for him."
Delgado's work with women-owned small businesses has served as an important aspect of those efforts.
"Glenn has long supported U.S. Women's Chamber of Commerce efforts to advance the economic growth of women-owned firms," said Charmagne Manning, the chamber's president and chief operating officer. "Over the years, he has demonstrated his commitment to ensuring access to federal contracts for small businesses and women-owned firms by providing us with insights into NASA contracting needs and through always supporting our events."
Under Delgado's executive leadership at OSPB, NASA increased prime contract funding for women-owned small businesses by 110% percent, from $379 million in Fiscal Year 2011 up to $797 million in Fiscal Year 2021. Over that same period, subcontracting dollars awarded to women-owned small businesses rose by 64%, from $505 million to $825 million.
Delgado attributed these gains to the collaborative relationships NASA has formed with the U.S. Women's Chamber of Commerce and other groups that have helped shaped policies that increase contracting opportunities.
"With the assistance of the U.S. Women's Chamber of Commerce, NASA was able to increase dollars awarded to women-owned small businesses through both prime and subcontracting dollars by approximately $738 million dollars over the last 10 years," Delgado said. "NASA's support at USWCC outreach events over the past few years has helped NASA identify viable women-owned small businesses to support and successfully compete several of NASA's critical missions."
Delgado joined NASA in 2006 after decades of acquisitions and small business policy experience for offices, including Naval Air Systems Command and the Department of the Navy's Office of Small Business Programs. During his time at NASA, he has received the agency's Outstanding Leadership Medal twice and OSBP has been recognized with several performance awards.
More information on OSBP's work is available at:
-end-
Robert Margetta
Headquarters, Washington
202-763-5012
robert.j.margetta@nasa.gov