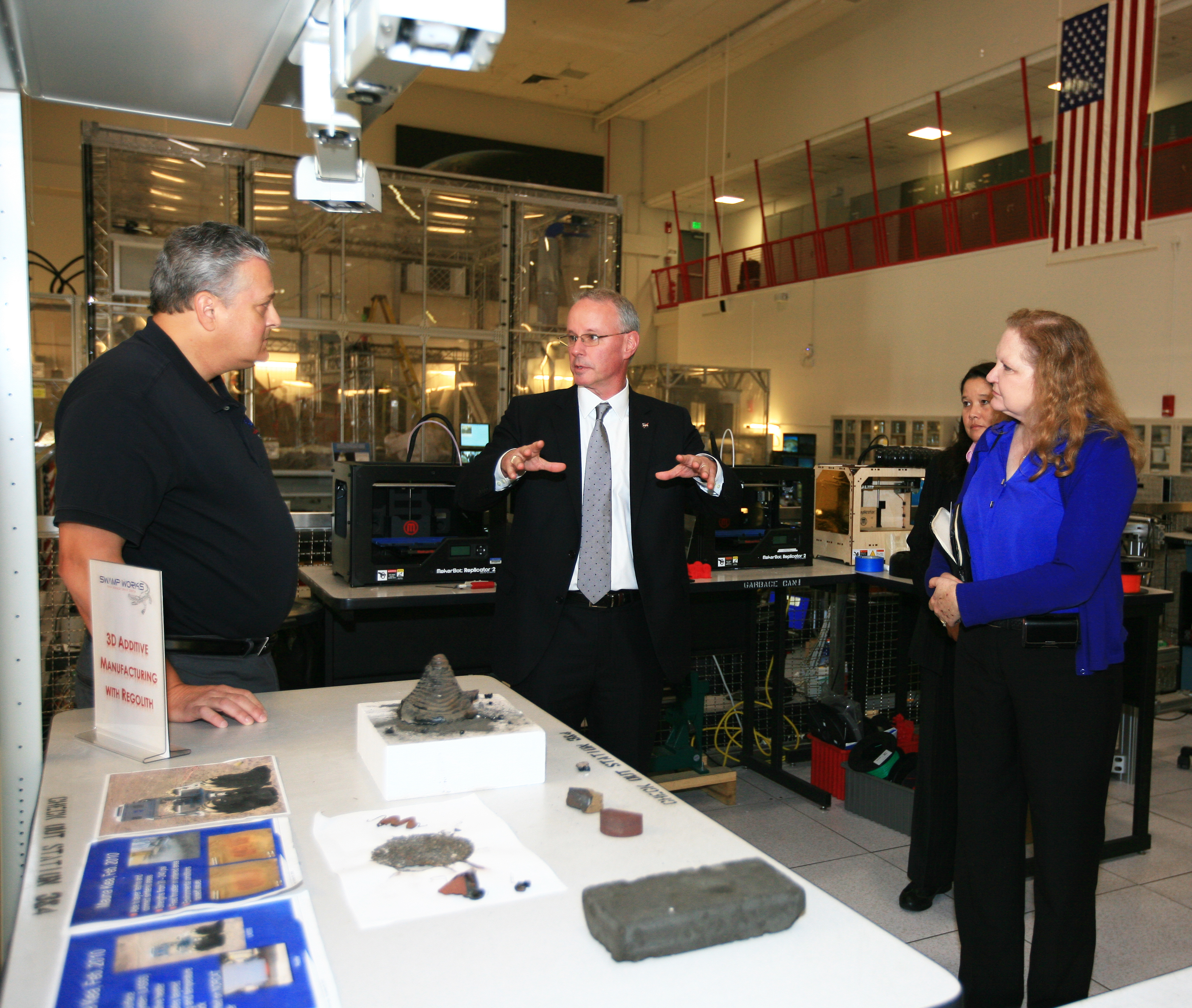 NASA Chief Technologist David Miller will be in Pittsburgh on Wednesday, May 13, to participate in the Intel International Science and Engineering Fair (ISEF) 2015.
Miller, a native son who grew up in Allison Park and attended Shady Side Academy, will be in the Steel City to present several awards at the Intel ISEF. The recipients of the awards were selected based on high quality research relevant to NASA's mission. While there, Miller also will tour both Carnegie Mellon and the University of Pittsburgh.
Miller will be available to speak with members of the media from 9 a.m. to noon EDT either by phone or in person while at the Intel ISEF, being held at the David L. Lawrence Convention Center at 1000 Ft. Duquesne Blvd. To schedule a 15-minute interview slot, reporters must contact Joshua Buck at 202-358-1130 or jbuck@nasa.gov no later than 4 p.m. Monday, May 11.
NASA works with organizations in Pennsylvania to fund research, education and business development initiatives related to NASA missions. In fiscal year 2014, Pennsylvania received $39,692,221 from NASA. Allegheny and Westmoreland Counties received $5,360,463.
Miller serves as NASA's principal advisor and advocate on the agency's technology policy and programs. He also is the Jerome C. Hunsaker Professor in the Department of Aeronautics and Astronautics at the Massachusetts Institute of Technology (MIT). Before becoming the chief technologist, he was the principal investigator for the Regolith X-ray Imaging Spectrometer for the Origins-Spectral Interpretation-Resource Identification-Security-Regolith Explorer (OSIRIS-REx) asteroid sample return mission. He served as principal investigator for the Synchronized Position, Hold, Engage and Reorient Experimental Satellites (SPHERES) project on the International Space Station. SPHERES are bowling-ball-sized free-flying satellites that have been tested for various capabilities aboard the space station since 2006. He earned undergraduate and graduate degrees from MIT and has been part of the faculty there since 1997.
NASA's Office of the Chief Technologist coordinates, tracks and integrates technology investments across the agency and works to infuse innovative discoveries into future missions. The chief technologist leads NASA technology transfer and technology commercialization efforts, facilitating internal creativity and innovation, and works directly with other government agencies, the commercial aerospace community and academia.
For information about the chief technologist and Miller's complete biography, visit:
http://go.nasa.gov/1Qg9uBn
-end-
Joshua Buck
Headquarters, Washington
202-358-1130
jbuck@nasa.gov