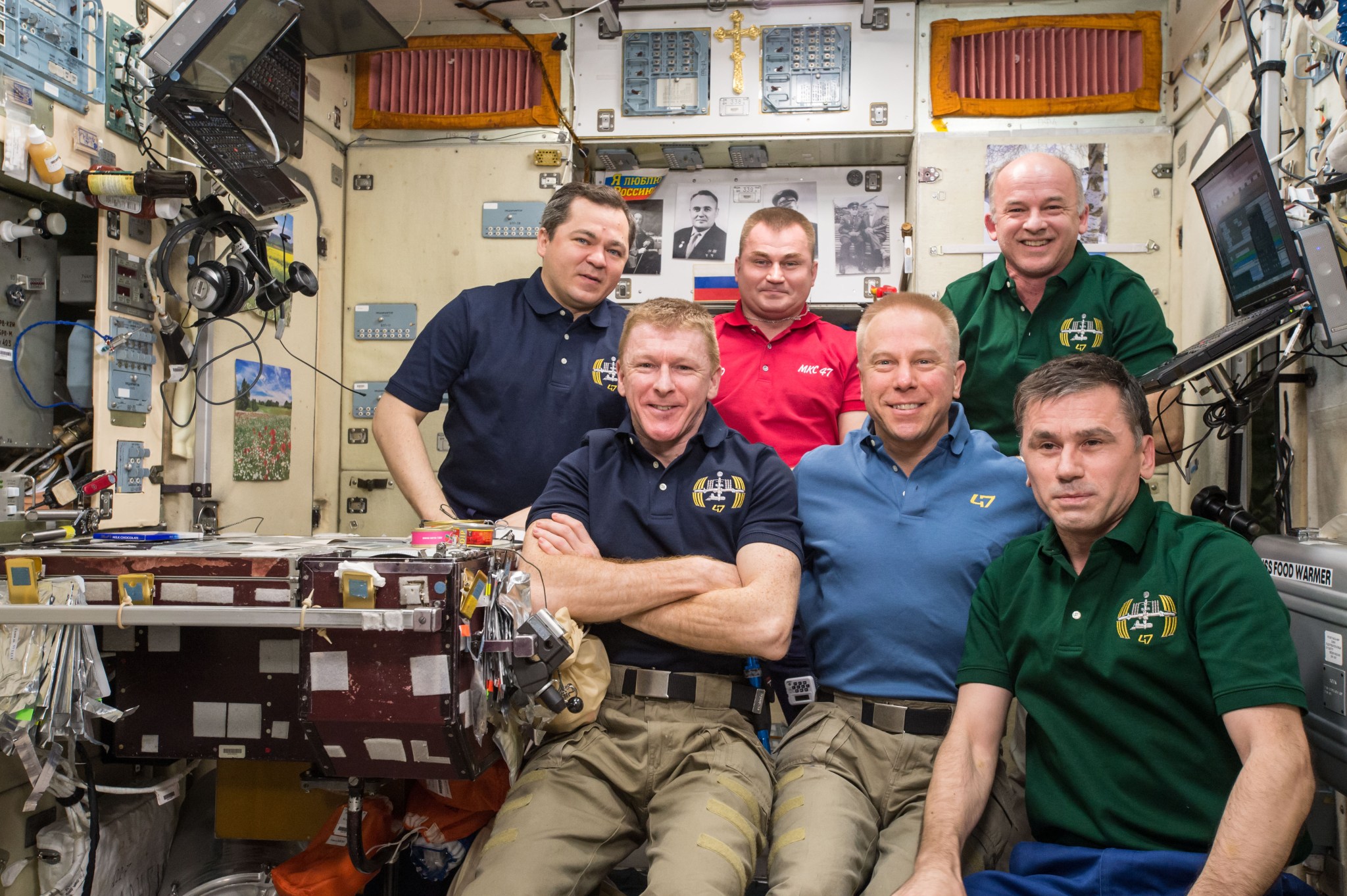 Three International Space Station crew members are scheduled to depart the orbiting outpost Saturday, June 18. NASA Television will provide coverage of their preparations for departure and return to Earth, beginning at 9:15 a.m. EDT Friday, June 17.
Expedition 47 Commander Tim Kopra of NASA, Flight Engineer Tim Peake of ESA (European Space Agency) and Soyuz Commander Yuri Malenchenko of the Russian space agency Roscosmos will undock their Soyuz TMA-19M spacecraft from the space station at 1:52 a.m. Saturday and land in Kazakhstan at 5:15 a.m. (3:12 p.m. Kazakhstan time).
Their return will wrap up 186 days in space for the crew since their launch in December 2015. Together, the Expedition 47 crew members contributed to hundreds of experiments in biology, biotechnology, physical science and Earth science aboard humanity's only orbiting laboratory.
NASA TV will air coverage of the departure and landing activities at the following dates and times:
Friday, June 17
9:15 a.m. — Change of command ceremony in which Kopra hands over station command to NASA astronaut Jeff Williams
10:15 p.m. — Farewell and hatch closure coverage (hatch closure scheduled for 10:35 p.m.)
Saturday, June 18
1:30 a.m. — Undocking coverage (undocking scheduled for 1:52 a.m.)
4 a.m. — Deorbit burn and landing coverage (deorbit burn scheduled for 4:21 a.m., with landing at 5:15 a.m.)
7 a.m. — Video File of hatch closure, undocking and landing activities.
6 p.m. — Video File of landing and post-landing activities and post-landing interviews with Kopra and Peake in Kazakhstan.
At the time of undocking, Expedition 48 will begin aboard the station under Williams' command. Williams and his crewmates Oleg Skripochka and Alexey Ovchinin of Roscosmos, will operate the station for three weeks until the arrival of three new crew members.
NASA astronaut Kate Rubins, Russian cosmonaut Anatoly Ivanishin and Takuya Onishi of the Japan Aerospace Exploration Agency are scheduled to launch July 6 (Eastern time) from Baikonur, Kazakhstan.
Check out the full NASA TV schedule and video streaming information at:
https://www.nasa.gov/nasatv
Keep up with the International Space Station, and its research and crew, at:
https://www.nasa.gov/station
-end-
Tabatha Thompson
Headquarters, Washington
202-358-1100
tabatha.t.thompson@nasa.gov
Dan Huot
Johnson Space Center, Houston
281-483-5111
daniel.g.huot@nasa.gov