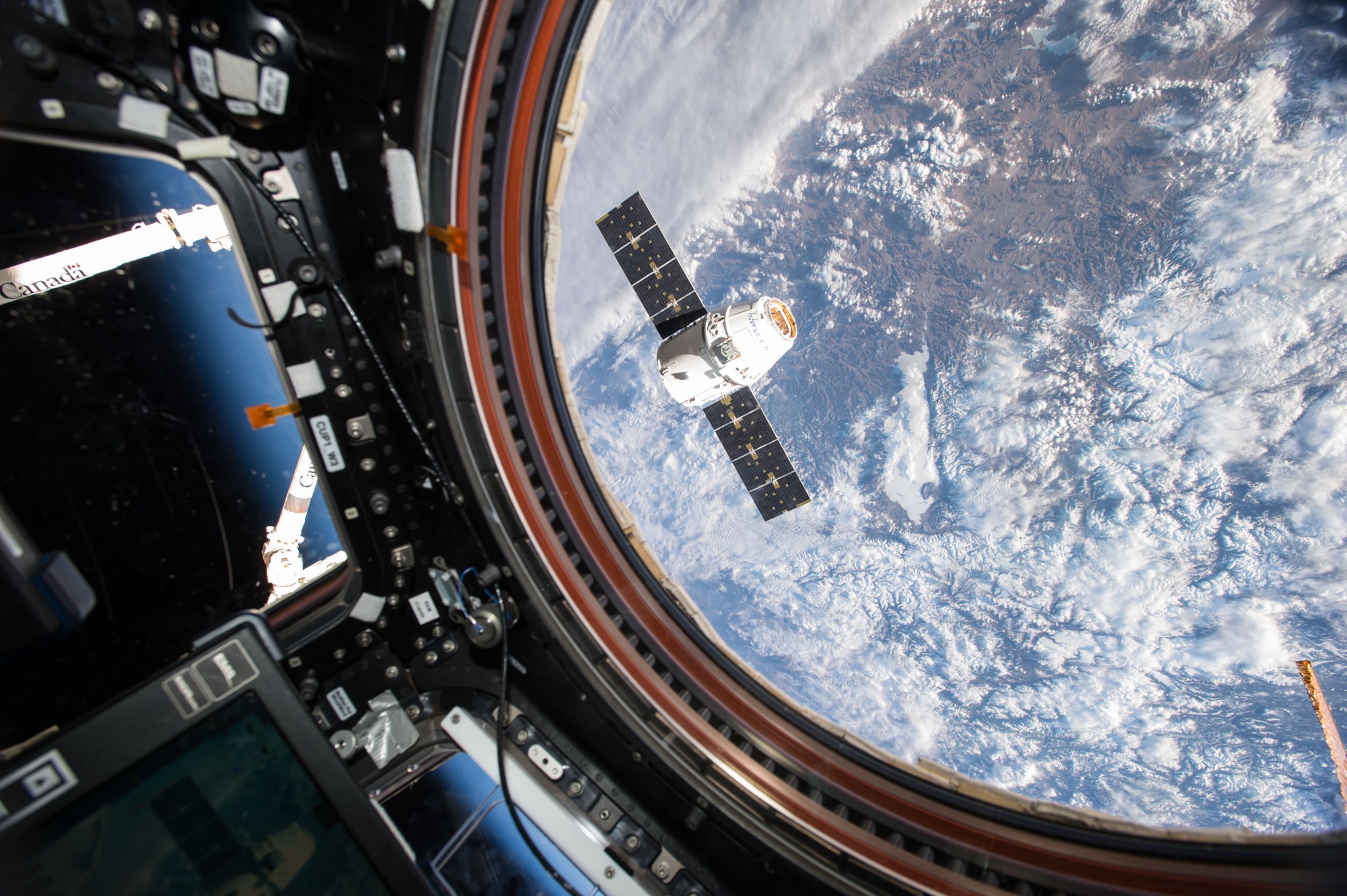 After delivering almost 5,000 pounds of supplies, experiments and equipment – including a docking adapter for future American commercial crew spacecraft – a SpaceX Dragon cargo craft is set to leave the International Space Station Friday, Aug. 26. NASA Television will provide coverage of Dragon's departure beginning at 5:45 a.m. EDT.
SpaceX's Commercial Resupply Service-9 mission arrived on station July 20. The Dragon spacecraft will be detached from the Earth-facing port of the Harmony module using the station's Canadarm 2 robotic arm. Robotics controllers will send commands to maneuver the spacecraft into place before it's released by Expedition 48 Flight Engineers Kate Rubins of NASA and Takuya Onishi of the Japan Aerospace Exploration Agency (JAXA) at 6:10 a.m.
The spacecraft will move to a safe distance from the station and fire its engines at 10:56 a.m. to drop out of orbit and descend back to Earth. A parachute-assisted splashdown in the Pacific is expected at 11:47 a.m. about 326 miles west of Baja California. The deorbit burn and splashdown will not air on NASA TV.
A recovery team will retrieve the capsule and about 3,000 pounds of cargo and experiments for researchers and investigators.
In the event of adverse weather conditions in the Pacific, the backup departure and splashdown date is Sunday, Aug. 28.
Get the latest information on NASA Television coverage at:
https://www.nasa.gov/nasatv
Find more information about the International Space Station at:
https://www.nasa.gov/station
-end-
Cheryl Warner
Headquarters, Washington
202-358-1100
cheryl.m.warner@nasa.gov
Dan Huot
Johnson Space Center, Houston
281-483-5111
daniel.g.huot@nasa.gov