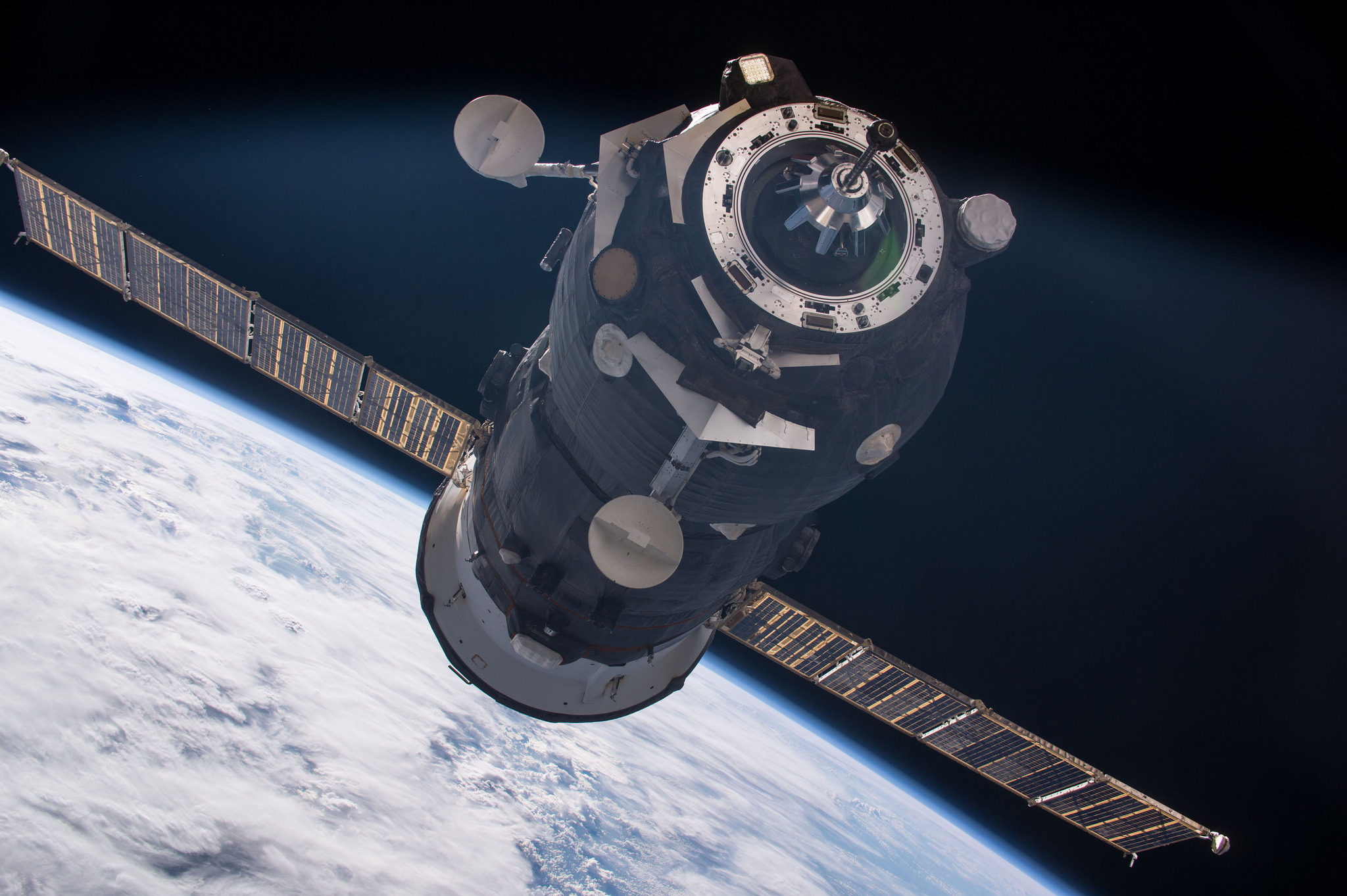 NASA Television will provide live coverage of the launch and docking of a Russian cargo spacecraft delivering almost three tons of food, fuel and supplies to the International Space Station beginning at 5 a.m. EDT Wednesday, June 14.
Launch of the unpiloted Russian Progress 67 is scheduled for 5:20 a.m. Wednesday (3:20 p.m. Baikonur time) from the Baikonur Cosmodrome in Kazakhstan.
The spacecraft is set to dock to the aft port of the Zvezda Service Module at 7:42 a.m. on Friday, June 16. NASA TV coverage of rendezvous and docking will begin at 7 a.m. Progress 67 will remain docked at the station for almost six months before departing in December for its deorbit into the Earth's atmosphere.
Check out the full NASA TV schedule and video streaming information at:
http://www.nasa.gov/nasatv
Keep up with the International Space Station, and its research and crews at:
http://www.nasa.gov/station
Get breaking news, images and features from the station on Instagram and Twitter:
http://instagram.com/iss
http://www.twitter.com/Space_Station
-end-
Kathryn Hambleton
Headquarters, Washington
202-358-1100
kathryn.hambleton@nasa.gov
Dan Huot
Johnson Space Center, Houston
281-483-5111
daniel.g.huot@nasa.gov