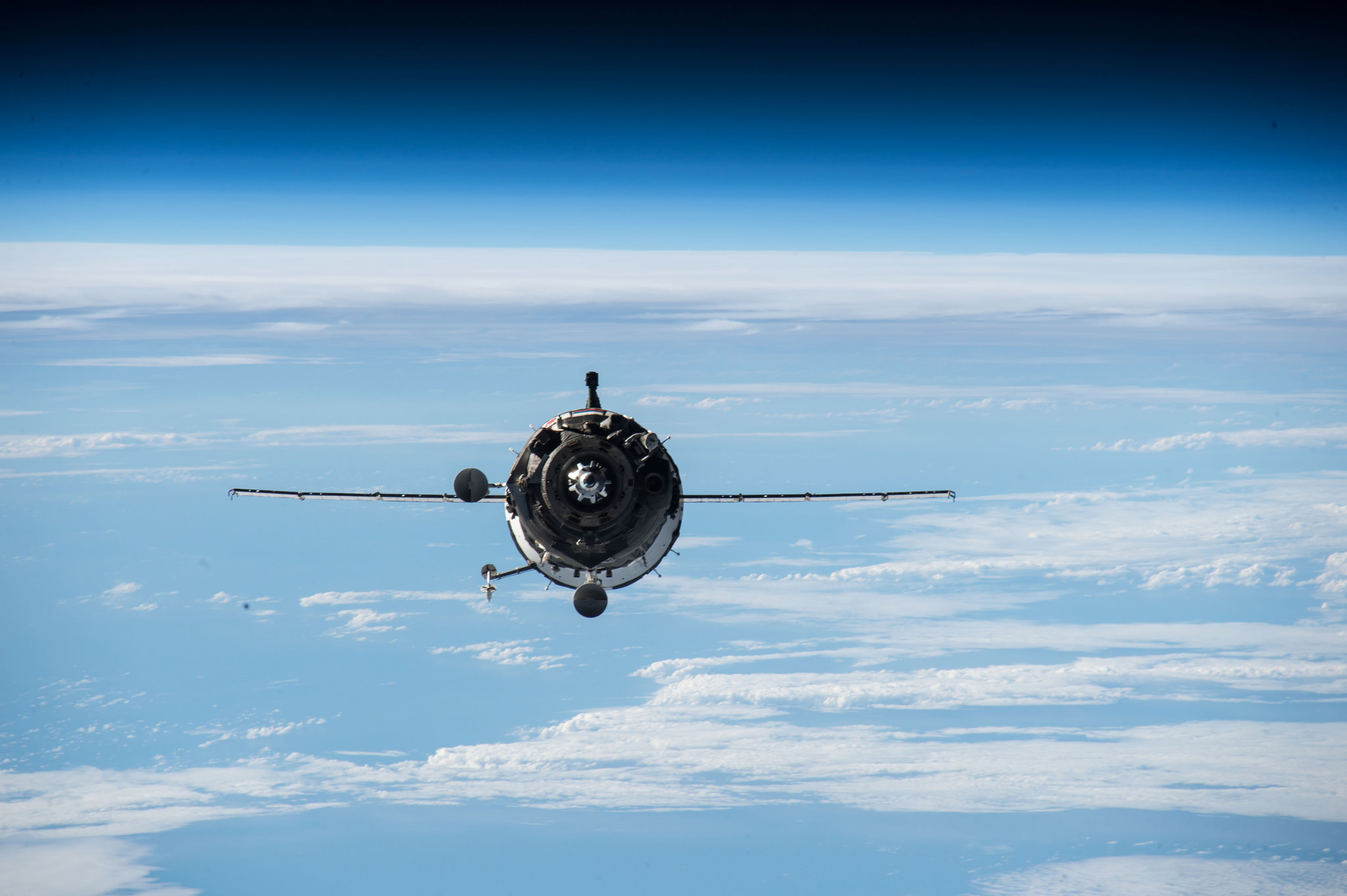 Three crew members aboard the International Space Station are scheduled to leave the orbiting laboratory and return to Earth Friday, Sept. 11. NASA Television will provide complete coverage of their departure and landing.
Expedition 44 commander Gennady Padalka of the Russian Federal Space Agency (Roscosmos) and visiting crew members Andres Mogensen of ESA (European Space Agency) and Aidyn Aimbetov of the Kazakh Space Agency will undock their Soyuz TMA-16M spacecraft from the space station at 5:29 p.m. EDT and land in Kazakhstan at 8:51 p.m. (6:51 a.m. on Saturday, Sept. 12, Kazakhstan time).
Activities and NASA TV coverage times, all Eastern, are as follows:
1:45 p.m. — Farewell and hatch closure coverage (hatch closure scheduled for 2 p.m.)
5 p.m. — Undocking coverage (undocking scheduled for 5:29 p.m.)
7:30 p.m. — Deorbit burn and landing coverage (deorbit burn scheduled for 7:59 p.m., with landing at 8:51 p.m.)
10 p.m. — Video file of hatch closure, undocking and landing activities
The three crew members' return will wrap up 168 days in space for Padalka since launching from Kazakhstan in March. Mogensen and Aimbetov spent 10 days in space, arriving at the station Sept. 4 with Sergey Volkov of Roscosmos. The trio delivered a new Soyuz spacecraft that will return NASA astronaut Scott Kelly and Mikhail Kornienko of Roscosmos at the end of their one-year mission next March, along with Volkov.
With landing, Padalka will have logged a record 879 days in space on five flights, more than two months longer than cosmonaut Sergei Krikalev, the previous record holder.
At the time of undocking, Expedition 45 will formally begin aboard the station under Kelly's command, along with crew mates Kornienko, NASA's Kjell Lindgren, Russian cosmonauts Volkov and Oleg Kononenko and Kimiya Yui of the Japan Aerospace Exploration Agency. Expedition 45 will continue research and operational support of the station as it passes through the 15th anniversary of a permanent human presence on the laboratory that will be marked on Nov. 2.
For NASA TV streaming video, schedule and downlink information, visit:
https://www.nasa.gov/nasatv
For more information about the International Space Station, visit:
https://www.nasa.gov/station
-end-
Tabatha Thompson
Headquarters, Washington
202-358-1100
tabatha.t.thompson@nasa.gov
Dan Huot
Johnson Space Center, Houston
281-483-5111
daniel.g.huot@nasa.gov