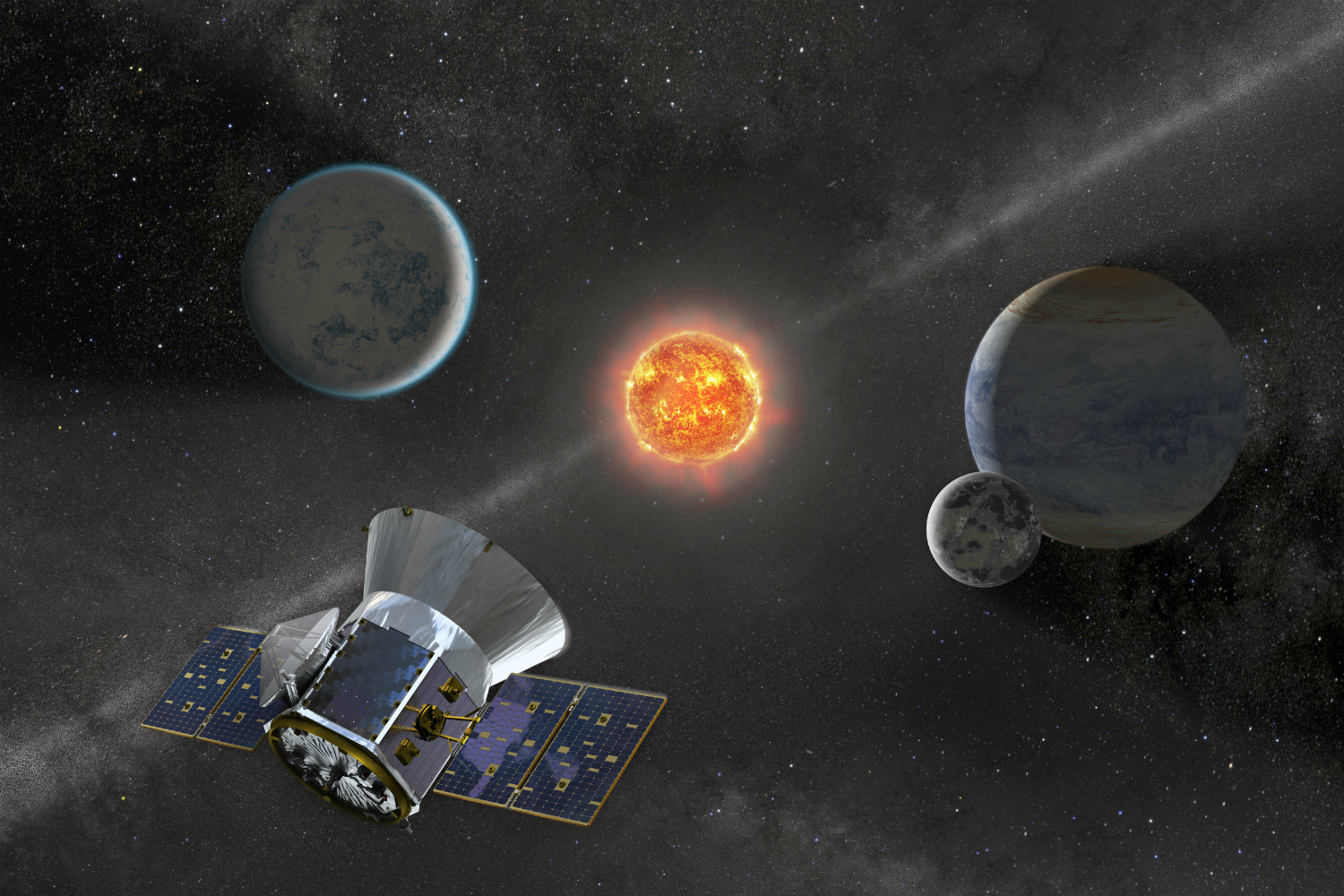 NASA and SpaceX are targeting the launch of NASA's Transiting Exoplanet Survey Satellite, or TESS, on a Falcon 9 rocket from Space Launch Complex 40 at Cape Canaveral Air Force Station in Florida for no earlier than 6:51 p.m. EDT Wednesday, April 18.
TESS is the next step in the search for planets outside of our solar system. The mission will find exoplanets that periodically block part of the light from their host stars, events called transits. TESS will survey the nearest and brightest stars for two years to search for transiting exoplanets.
L-0 Day (Wednesday, April 18)
Press Site Hours of Operation: 8 a.m. – 8:30 p.m.
Badging Hours of Operation: 3:30 – 4:30 p.m.
Foreign National Pick-up at PIDS: 4:30 p.m.
News Media Schedule
10:30 a.m. – Media arrive to the Press Site for remote camera set up
3 – 4:30 p.m. – Interview opportunities with Subject Matter Experts
5:45 p.m. – Media depart Press Site for launch viewing sites
6:30 p.m. – Launch Coverage Begins
6:51 p.m. – TESS Launch
Launch Viewing
Media may view the launch of TESS from the Kennedy Press Site, NASA Causeway or the Vehicle Assembly Building (VAB) roof (space is limited). Media who wish to view the launch from the NASA Causeway or the VAB roof should meet at the Kennedy Press Site at 5:15 p.m. to be escorted. Only one representative per organization may sign up for the VAB roof.
NASA TV Launch Coverage
NASA TV live launch coverage of TESS will begin at 6:30 p.m. For NASA TV downlink information, schedules and links to streaming video, visit https://www.nasa.gov/live.
Audio only of launch coverage will be carried on the NASA "V" circuits, which may be accessed by dialing 321-867-1220, -1240, -1260 or -7135. On launch day, "mission audio," the launch conductor's countdown activities without NASA TV launch commentary, will be carried on 321-867-7135. Launch also will be available on local amateur VHF radio frequency 146.940 MHz heard within Brevard County on the Space Coast.
NASA Web and Launch Coverage
Launch day coverage of TESS will be available on the NASA website. Coverage will include live streaming and blog updates beginning at 6:15 p.m. as the countdown milestones occur. On-demand streaming video and photos of the launch will be available shortly after liftoff. For questions about countdown coverage, contact the newsroom at 321-867-2468. You can follow countdown coverage on our launch blog at http://blogs.nasa.gov/tess.
Learn more about TESS by going to the mission home page at:
-end-
Felicia Chou
Headquarters, Washington
202-358-0257
felicia.chou@nasa.gov
Joshua Finch
Kennedy Space Center, Fla.
321-867-2468
joshua.a.finch@nasa.gov