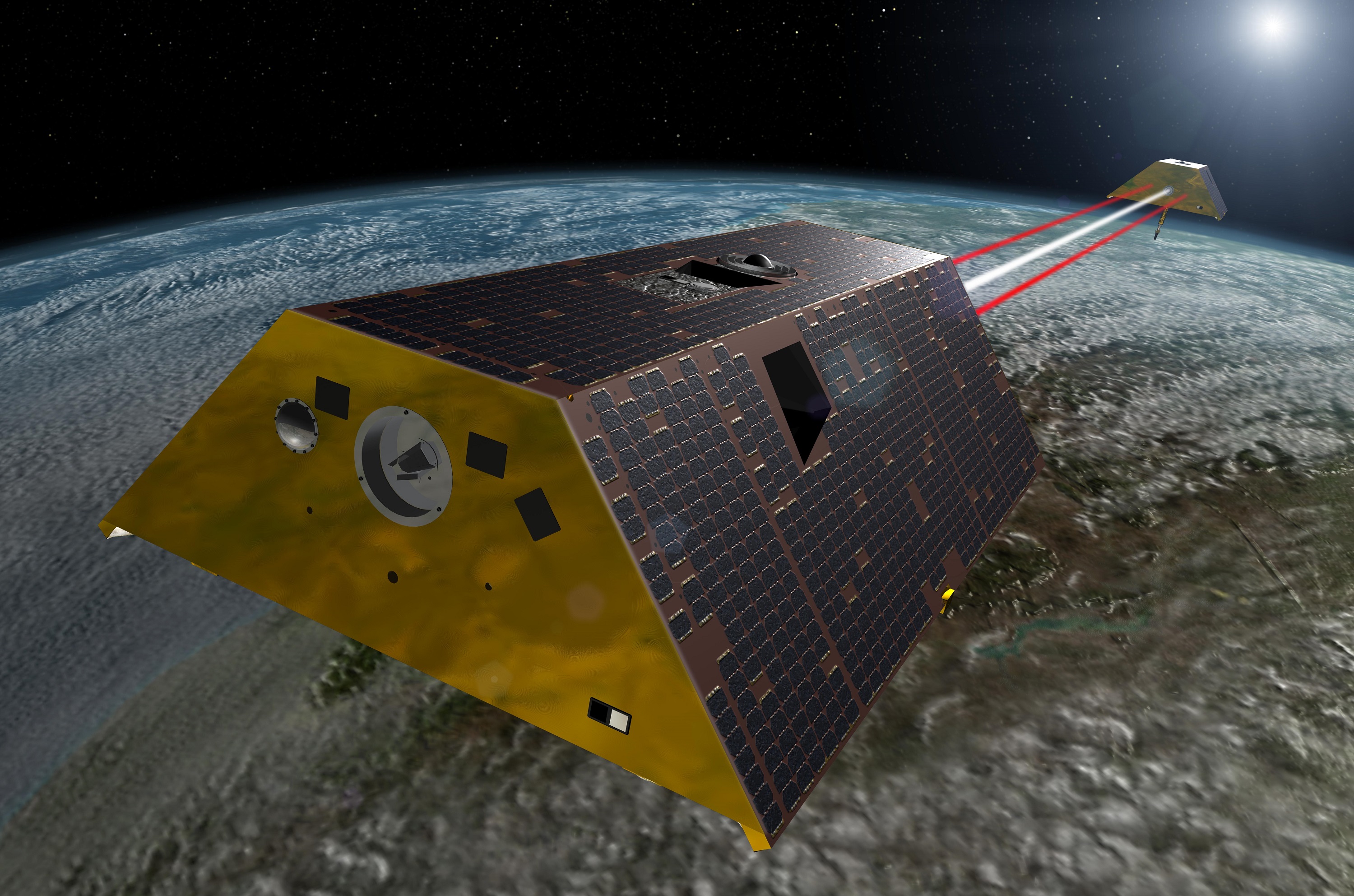 Media accreditation now is open to cover the launch of NASA's Gravity Recovery and Climate Experiment Follow-On (GRACE-FO) mission – twin satellites that constitute the agency's latest Earth-observing mission.
GRACE-FO will continue the task of the original GRACE mission, providing critical measurements that will be used with other data to monitor the movement of water masses across the planet and mass changes within the Earth itself. Monitoring changes in ice sheets and glaciers, underground water storage and sea level provides a unique view of Earth's climate and has far-reaching benefits.
GRACE-FO will launch as part of a commercial rideshare mission with five Iridium Communications Inc. satellites aboard a SpaceX Falcon 9 rocket. The Iridium-6/GRACE-FO launch is scheduled for no earlier than 1:03 p.m. PDT (4:03 p.m. EDT) May 19 from Vandenberg Air Force Base in California.
Media who are interested in covering the launch at Vandenberg can apply by emailing media@spacex.com.
Media who are foreign nationals or green card holders must complete an online application and provide a photocopy of their passport to media@spacex.com no later than 2 p.m. PDT Monday, April 16. Media who are U.S. citizens must apply online no later than 2 p.m. Sunday, May 13.
Vandenberg Air Force Base security will have final authority to decide which media are credentialed to cover launches, and submitting the request by the deadline does not guarantee approval.
NASA's Jet Propulsion Laboratory in Pasadena, California, manages the GRACE-FO mission for the agency's Science Mission Directorate in Washington, under the direction of the Earth Systematic Missions Program Office at NASA's Goddard Space Flight Center in Greenbelt, Maryland.
The spacecraft were built by Airbus Defence and Space in Friedrichshafen, Germany, under subcontract to JPL. The GFZ German Research Centre for Geosciences contracted GRACE-FO launch services from Iridium. GFZ has subcontracted mission operations to the German Aerospace Center (DLR), which operates the German Space Operations Center in Oberpfaffenhofen, Germany.
Additional details on the mission and prelaunch media activities will be announced closer to the launch date.
For more information on GRACE-FO, visit:
-end-
Steve Cole
Headquarters, Washington
202-358-0918
stephen.e.cole@nasa.gov
Alan Buis
Jet Propulsion Laboratory, Pasadena, Calif.
818-354-0474
alan.buis@jpl.nasa.gov
Eva Behrend
SpaceX, Hawthorne, Calif.
310-363-6247
media@spacex.com