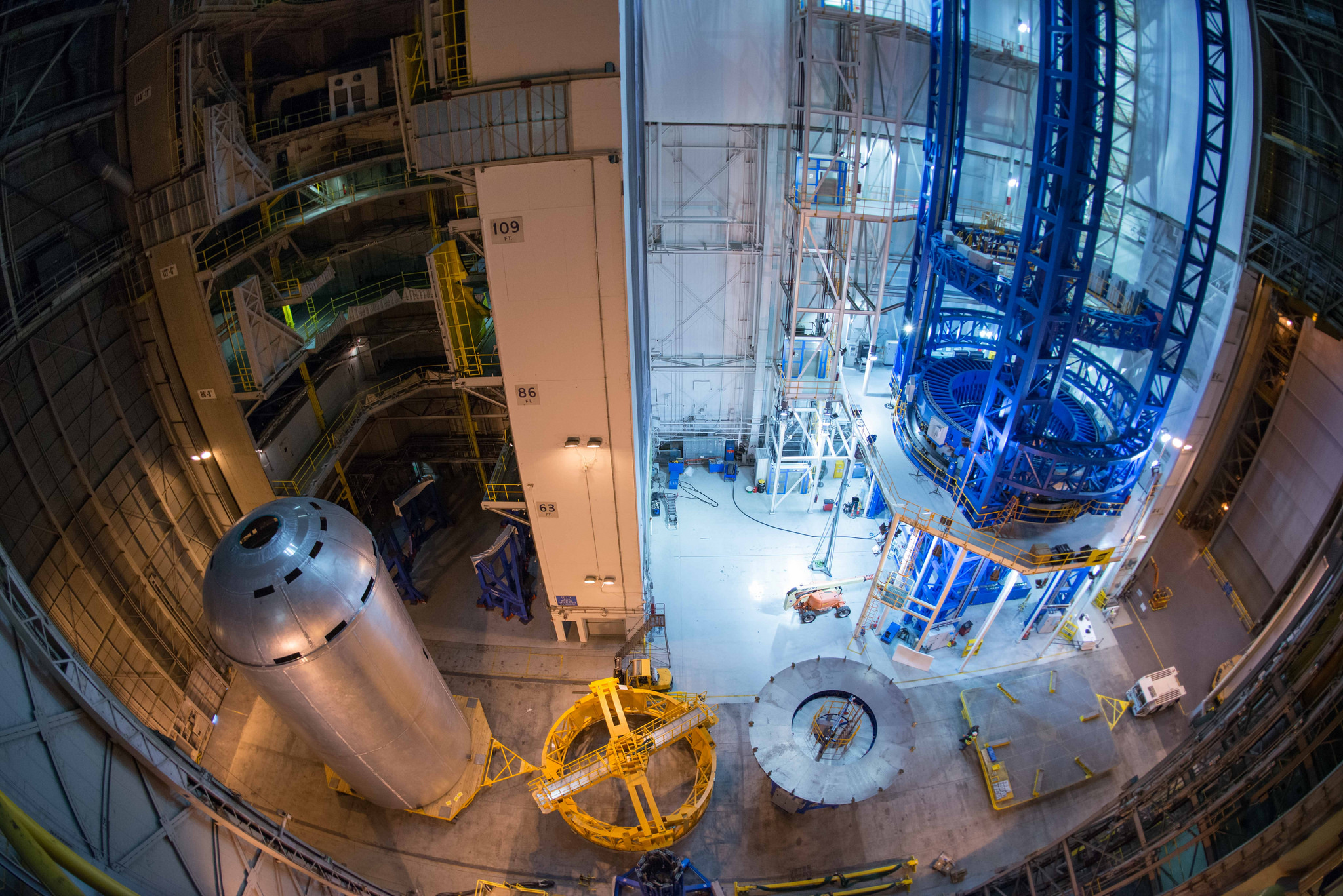 Media are invited Thursday, Aug. 18, to interview experts from across NASA and industry about the science, technology and human spaceflight activities that are making the agency's Journey to Mars possible.
The day will begin at NASA's Michoud Assembly Facility in New Orleans, where the core stage of the Space Launch System (SLS) rocket and parts of the Orion spacecraft are being manufactured, and will end the day at a test firing of SLS's powerful RS-25 engine at the agency's Stennis Space Center, near Bay St. Louis, Mississippi. Transportation will be provided for media travelling between Michoud and Stennis to cover both parts of this showcase event.
To participate, media must contact Kathryn Hambleton for credentials at 202-358-1100 or kathryn.hambleton@nasa.gov no later than 5 p.m. EDT, Friday, Aug. 12.
NASA experts will be available for one-on-one interviews with media about technologies needed to explore the Red Planet, including SLS, Orion and ground systems operations, as well as habitat and lander development, landing site selection, propulsion, advanced manufacturing, robotic exploration, and more.
Media will have the opportunity to:
get a behind-the-scenes look at what NASA is doing in science, technology, and human spaceflight to prepare for deep space travel
view manufacturing of the core stage, the largest part of NASA's new deep space rocket
see the next Orion structure being manufactured — the Orion that will be used for structural testing of the design which will take humans beyond Earth orbit
speak with representatives from NASA and industry partners creating the capabilities to send humans to Mars
witness a firing of the RS-25 engine, part of the SLS core stage
tour rocket engine facilities at Stennis
visit the B-2 test stand that is being renovated for SLS core stage testing
NASA is on an ambitious Journey to Mars that includes sending humans to the Red Planet in the 2030s. The agency's robotic spacecraft are leading the way on Mars with two active rovers, three active orbiters, the planned launch of the InSight lander in 2018, and development of the Mars 2020 rover. SLS and Orion will launch together, for the first time, in 2018 and be capable of sending humans farther from Earth than ever before, including to an asteroid and Mars.
For more information about NASA's Journey to Mars, visit:
https://www.nasa.gov/journeytomars
-end-
Kathryn Hambleton
Headquarters, Washington
202-358-1100
kathryn.hambleton@nasa.gov
Valerie Buckingham
Stennis Space Center, Bay St. Louis, Miss.
228-688-3898
valerie.d.buckingham@nasa.gov
Kim Henry
Marshall Space Flight Center, Huntsville, Ala.
256-544-1899
kimberly.m.henry@nasa.gov