NASA has announced the winners of the 2018 Human Exploration Rover Challenge, held April 13 at the U.S. Space & Rocket Center in Huntsville, Alabama.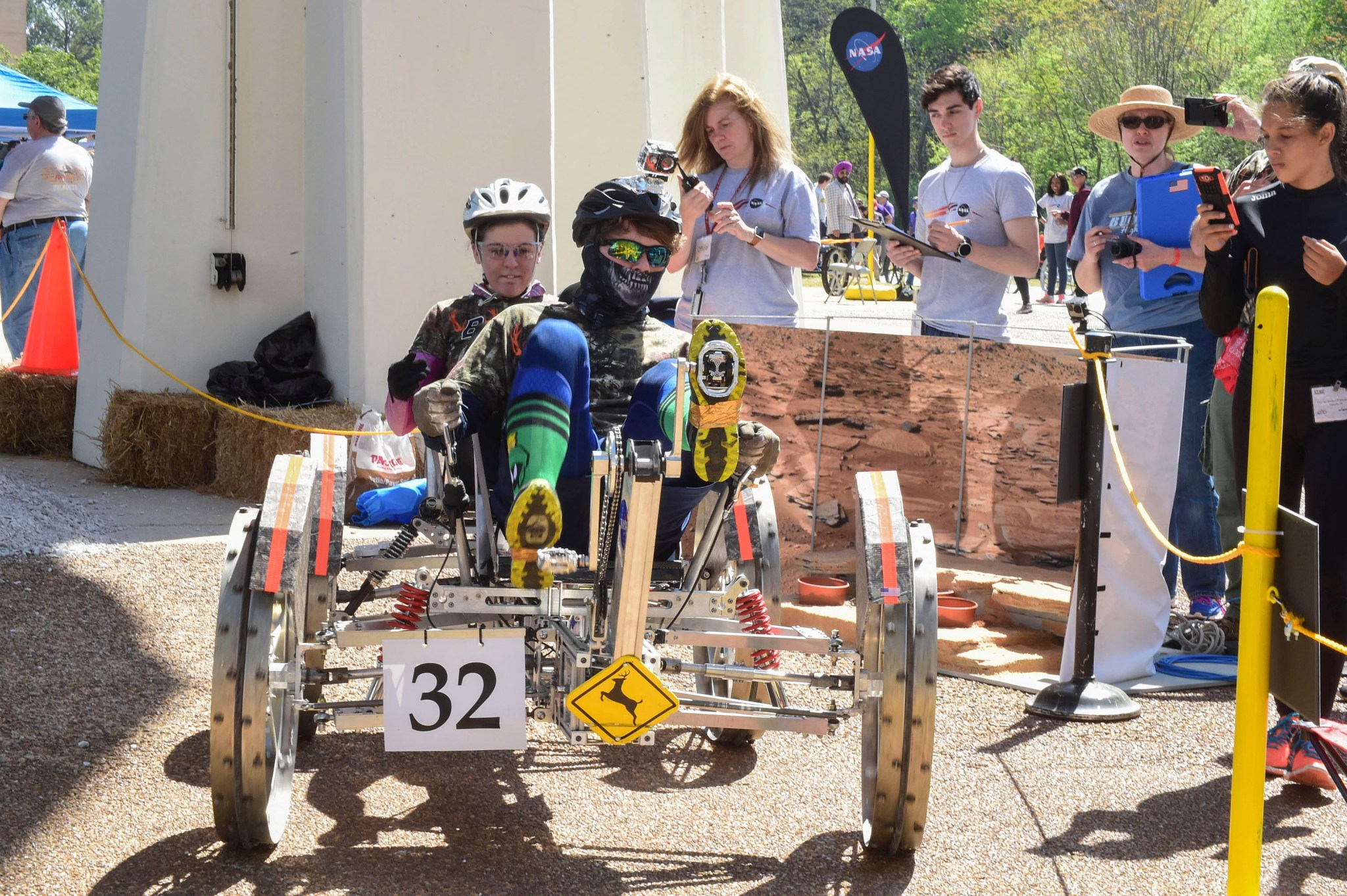 Buckhorn High School of New Market, Alabama, won first place in the high school division with 84 points; and the University of Alabama in Huntsville – Team 1 won the college/university division with 61 points. Teams were awarded points based on the successful navigation of obstacles and completion of tasks.
The second day of competition and the awards ceremony were canceled due to severe weather in the area.
"We could not have asked for better weather on Friday, the excitement and competition were simply incredible, but unfortunately, Saturday's stormy weather did not allow us to continue," said Mona Miller, Rover Challenge project manager at NASA's Marshall Space Flight Center in Huntsville, Alabama. "The Rover Challenge team, conferred with Marshall and the U.S. Space & Rocket Center, and decided for the safety of our teams and their families to cancel the second day of competition and the awards ceremony. It was a difficult decision and we did not make it lightly."
The competition, hosted by Marshall and the U.S. Space & Rocket Center, challenges high school and college teams to design, build and test human-powered roving vehicles inspired by the Apollo lunar missions and future exploration missions to the Moon, Mars and beyond.
"It is truly inspiring to see the ingenuity demonstrated by these students and in their rovers," Miller said. "I would like to congratulate, not only the winners, but all of the teams for their hard work. Rover Challenge is a great event and it's exciting to see the next generation of engineers and explorers on display."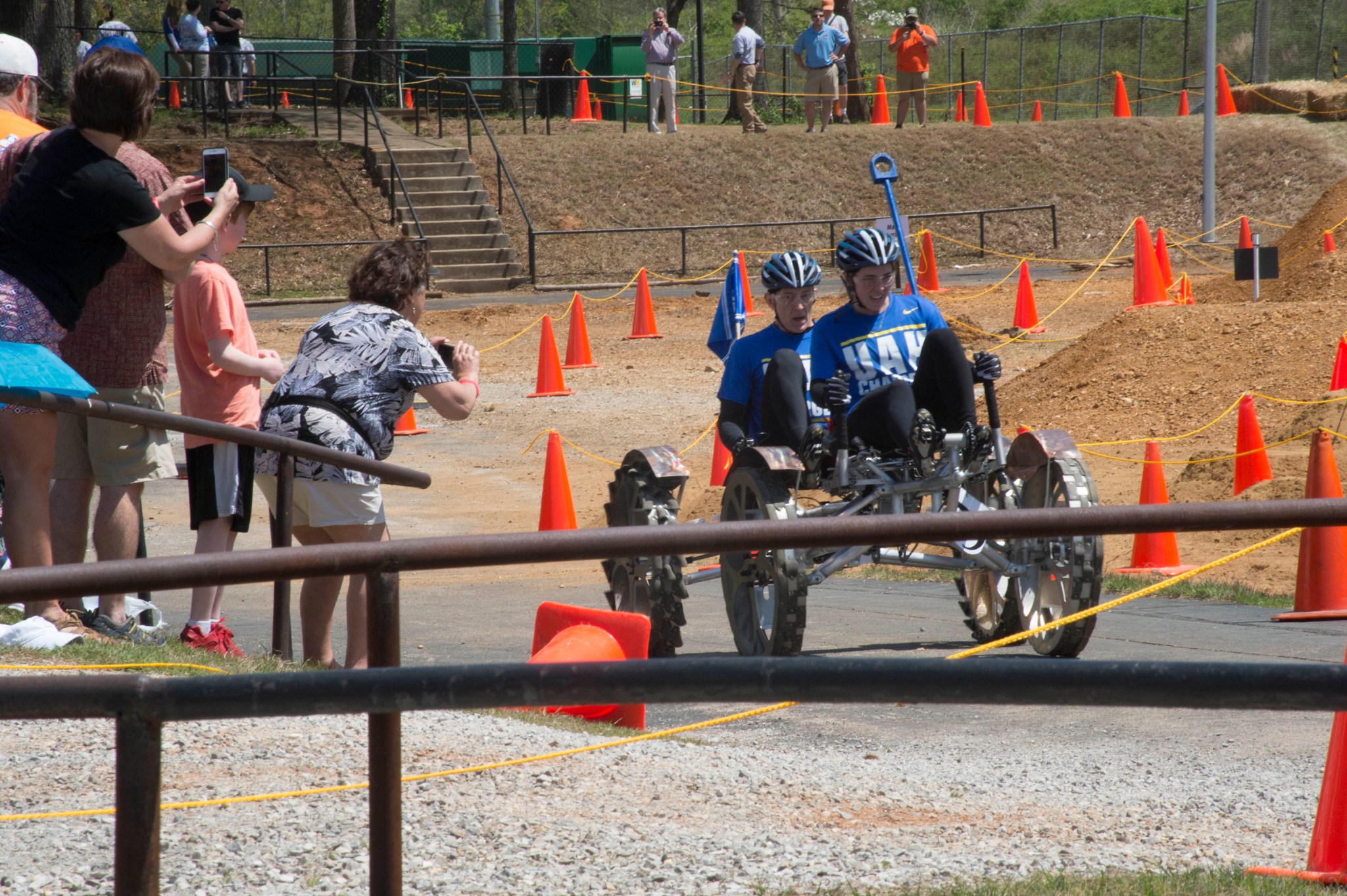 In its 24th year, the rules and challenges for Rover Challenge were redesigned in 2018 to better simulate a real exploration mission. Once focused on the fastest time, this year's competition challenged teams to complete 14 obstacles and five tasks throughout the half-mile course, with a six-minute supply of "virtual" oxygen.
The obstacles simulated the terrain found throughout the solar system, and the tasks challenged teams to collect and return samples, take photographs and plant a flag. Teams had to decide which tasks and obstacles to attempt or bypass before their clock expired.
Nearly 100 teams took part in the competition, coming from 23 states, the District of Columbia and Puerto Rico, as well as several different countries, including Brazil, Germany, India and Mexico.
The competition, managed by Marshall's Academic Affairs Office, is one of many NASA initiatives to encourage students to study the STEM fields of science, technology, engineering and mathematics, and to inspire the next generation of explorers.
Replays of the competition are available on a variety of streaming platforms, including Facebook, Periscope and Ustream.
The complete list of award winners is provided below.
High School Division
First Place: Buckhorn High School (New Market, Alabama), 84 points
Second Place: International Space Institute (Leipzig, Germany), 66 points
Third Place: Greenfield Central High School – Team 1 (Greenfield, Indiana), 63 points
College/University Division
First Place: University of Alabama in Huntsville – Team 1 (Huntsville, Alabama), 61 points
Second Place: University of Colorado Denver (Denver, Colorado), 49 points
Third Place: East Carolina University (Greenville, North Carolina), 48 points
AIAA Neil Armstrong Best Design Award
High School Division: Parish Episcopal School – Team 1 (Dallas, Texas)
College/University Division: Universidade Federal Fluminense (Niterói, Brazil)
Technology Challenge Award
Middle Tennessee State University – Team 1 (Murfreesboro, Tennessee)
Drive Train Technology Challenge
University of Central Missouri – Team 1 (Warrensburg, Missouri)
Featherweight Award
High School Division: Buckhorn High School (New Market, Alabama)
College/University Division: University of Colorado Denver (Denver, Colorado)
AIAA Telemetry/Electronics Award
Middle Tennessee State University – Team 1 (Murfreesboro, Tennessee)
Crash and Burn Award
Rhode Island School of Design (Providence, Rhode Island)
Frank Joe Sexton Memorial Pit Crew Award
High School Division: Alfonso Casta Martinez (Manuabo, Puerto Rico)
College/University Division: University of Houston – Team 1 (Houston, Texas)
Team Spirit Award
Tecnológico de Monterrey (Xochitepec, Mexico)
Rookie of the Year Award
East Carolina University (Greenville, North Carolina)
Jesco von Puttkamer International Team Award
High School Division: CETED Centro de Tecnologia em Educação (Rio de Janeiro, Brazil)
College/University Division: Pontificia Universidad Católica del Perú (Lima, Peru)
AIAA Best Report Award
High School Division: Parish Episcopal School – Team 1 (Dallas, Texas)
College/University Division: Tennessee Tech University – Team 2 (Cookeville, Tennessee)
Educational Engagement Award
High School Division: Greenfield Central High School (Greenfield, Indiana)
College/University Division: SVKM's NMIMS Mukesh Patel School of Technology Management and Engineering (West Mumbai, India)
System Safety Challenge Award
High School Division: International Space Institute (Leipzig, Germany)
College/University Division: Middle Tennessee State University (Murfreesboro, Tennessee)
Angela Storey
Marshall Space Flight Center, Huntsville, Alabama
256-544-0034
angela.storey@nasa.gov