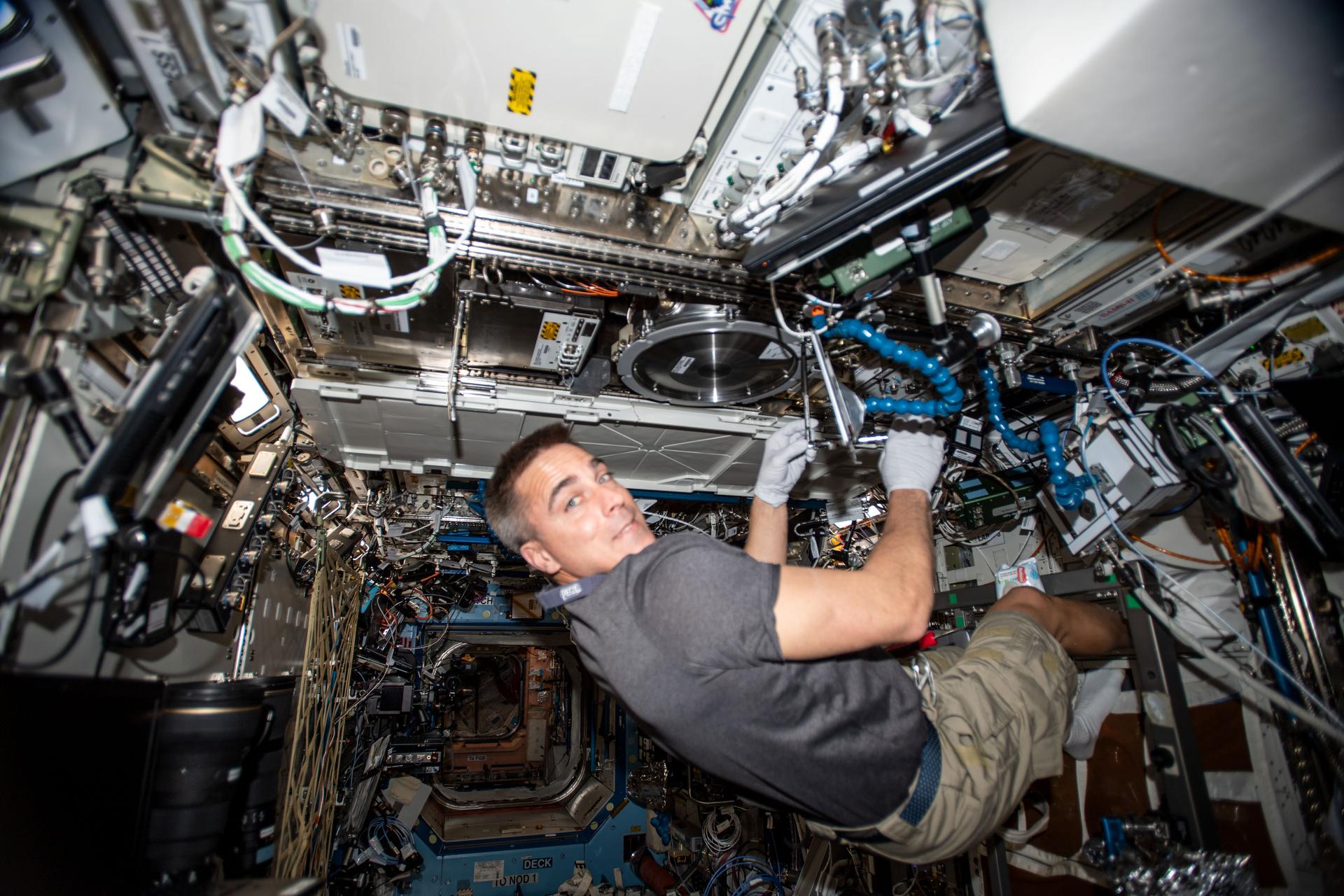 Educators from across the nation will have an opportunity next week to talk with a NASA astronaut aboard the International Space Station. The Earth-to-space call will air live at 1:30 p.m. EDT Wednesday, May 6, on NASA Television and the agency's website.
To honor our nation's educators and in observance of Teacher Appreciation Week, which runs May 4 to 8, NASA astronaut and current space station commander Christopher Cassidy will answer questions recorded by educators from Space Center Houston's international network of educators and the Space Exploration Educator Crew. NASA astronaut Nick Hague will give opening remarks via a pre-recorded video and Space Center Houston president and CEO William T. Harris will participate in the question-and-answer session and close the program. Space Center Houston is the official visitor center of NASA's Johnson Space Center.
Linking educators and students directly to astronauts aboard the space station provides unique, authentic experiences designed to enhance student learning, performance and interest in science, technology, engineering, and mathematics. Astronauts living in space on the orbiting laboratory communicate with NASA's Mission Control Center in Houston 24 hours a day through the Space Network's Tracking and Data Relay Satellites (TDRS).
For nearly 20 years, astronauts have continuously lived and worked on the space station, testing technologies, performing science and developing the skills needed to explore farther from Earth. Through NASA's Artemis program, the agency will send astronauts to the Moon by 2024, with eventual human exploration of Mars. Inspiring the next generation of explorers – the Artemis Generation – ensures America will continue to lead in space exploration and discovery.
Follow America's Moon to Mars exploration at:
Follow NASA astronauts on social media at:
-end-
Katherine Brown
Headquarters, Washington
202-358-1288
katherine.m.brown@nasa.gov
Sandra Jones
Johnson Space Center, Houston
281-483-8670
sandra.p.jones@nasa.gov