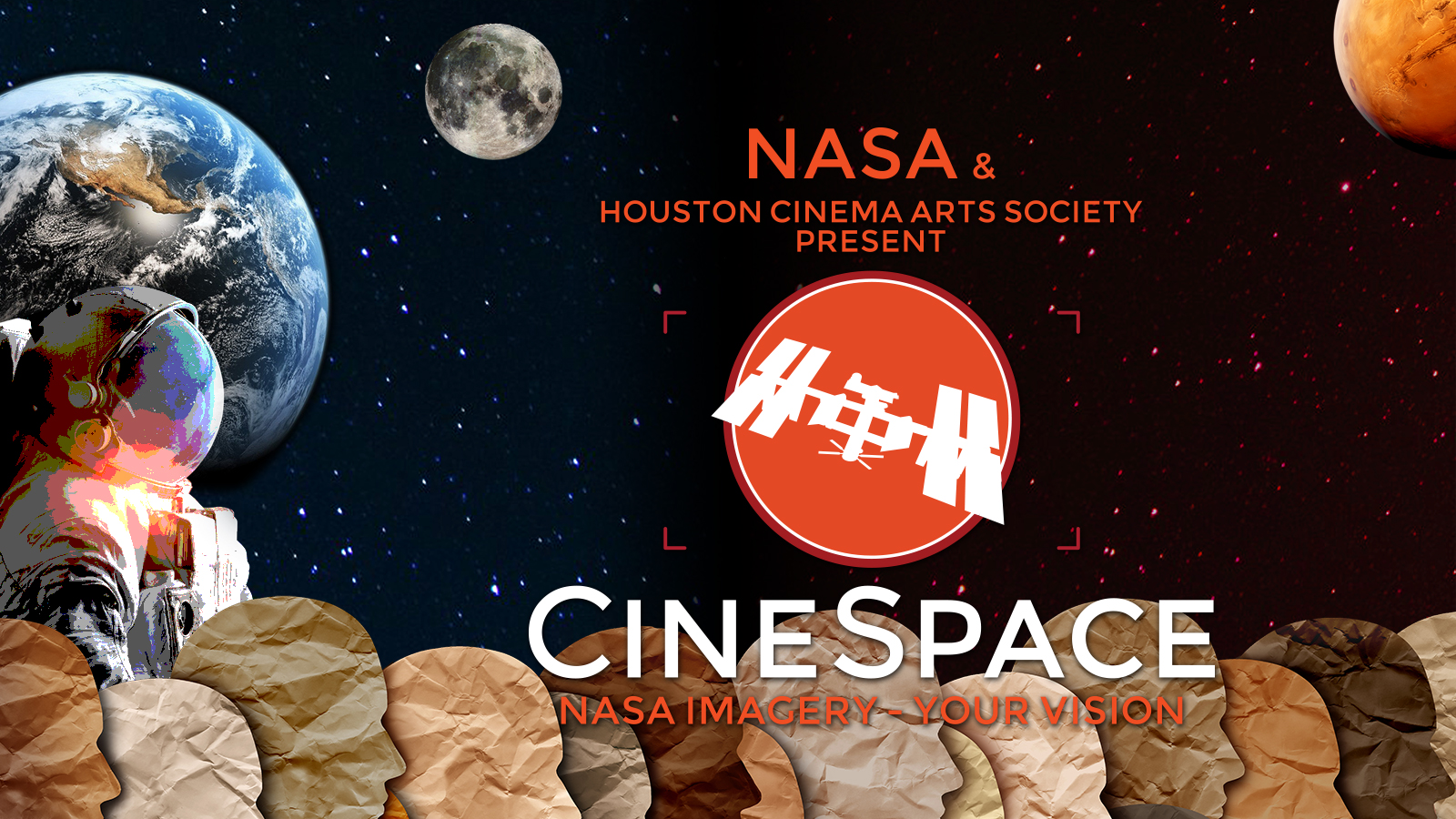 RELEASE: J22-012
CineSpace 2022 Short Film Competition Finalists Announced
NASA and the Houston Cinema Arts Society have announced the finalists of the 8th annual CineSpace International Short Film Competition. The competition is a collaboration between the two organizations that provides filmmakers around the world the opportunity to share works inspired by actual NASA archival imagery.
On Monday, Oct. 10, the Houston Cinema Arts Festival program launched a preview of the 2022 CineSpace finalist films. Finalists are competing for $26,000, with cash awards going to the top three overall winners and the top films in two special categories: one for the educational film that inspires the next generation to join the STEM (science, technology, engineering, and mathematics) workforce, and one for the film that best depicts unity and inclusion.
Winners will be announced at 7:30 p.m. Nov. 13, at the Orange Show, in Houston. Doors open at 4 p.m., and the NASA exhibit trailer along with other activities will be available.
This year, filmmakers from 38 countries submitted a total of 169 films and 12 finalists were selected:
Unbound
So Long
A Conversation About Space with Kepler
Colors of Space
A Different Feeling
Pale Blue Dot—Unfinished Work
Curiosity
Expansion—Agonizing Heart
Welcome to Space
The Astronaut
Moon
Journey to Mars
View the 2021 CineSpace finalist films, as well as past winners and finalists, and learn more about the Houston Cinema Arts Society at:
Find NASA Video and imagery at:
https://www.nasa.gov/content/download-nasa-videos-for-cinespace
Learn about NASA's innovative and collaborative efforts at:
Sandra Jones
Johnson Space Center, Houston
281-483-5111
sandra.p.jones@nasa.gov