A contract to build a laboratory at NASA Langley Research Center in Hampton, Virginia, has been awarded to W.M. Jordan Co. in Newport News by the U.S. General Services Administration (GSA). The $95.6-million agreement is for construction of the Measurement Systems Laboratory, which is scheduled for completion in late 2019.
The contract is the largest awarded for NASA Langley in recent history. The 175,000-square-foot (16,258 square meters) lab will be the biggest of the new facilities built so far as part of NASA Langley's 20-year revitalization plan. The plan calls for demolition of aging structures and construction of new, energy efficient facilities and the rehab of aging buildings.
"This is going to advance and ensure the capabilities the agency must have for mission success, as well as pave the way for Langley's future as we enter our 100th year," said Dave Bowles, Langley's director. "It will also boost the regional economy by providing several hundred construction-related jobs for the next few years."
The Measurement Systems Laboratory will be a world-class facility for research and development of new measurement concepts, technologies, and systems that will enable NASA to achieve its mission in space exploration, science, and aeronautics.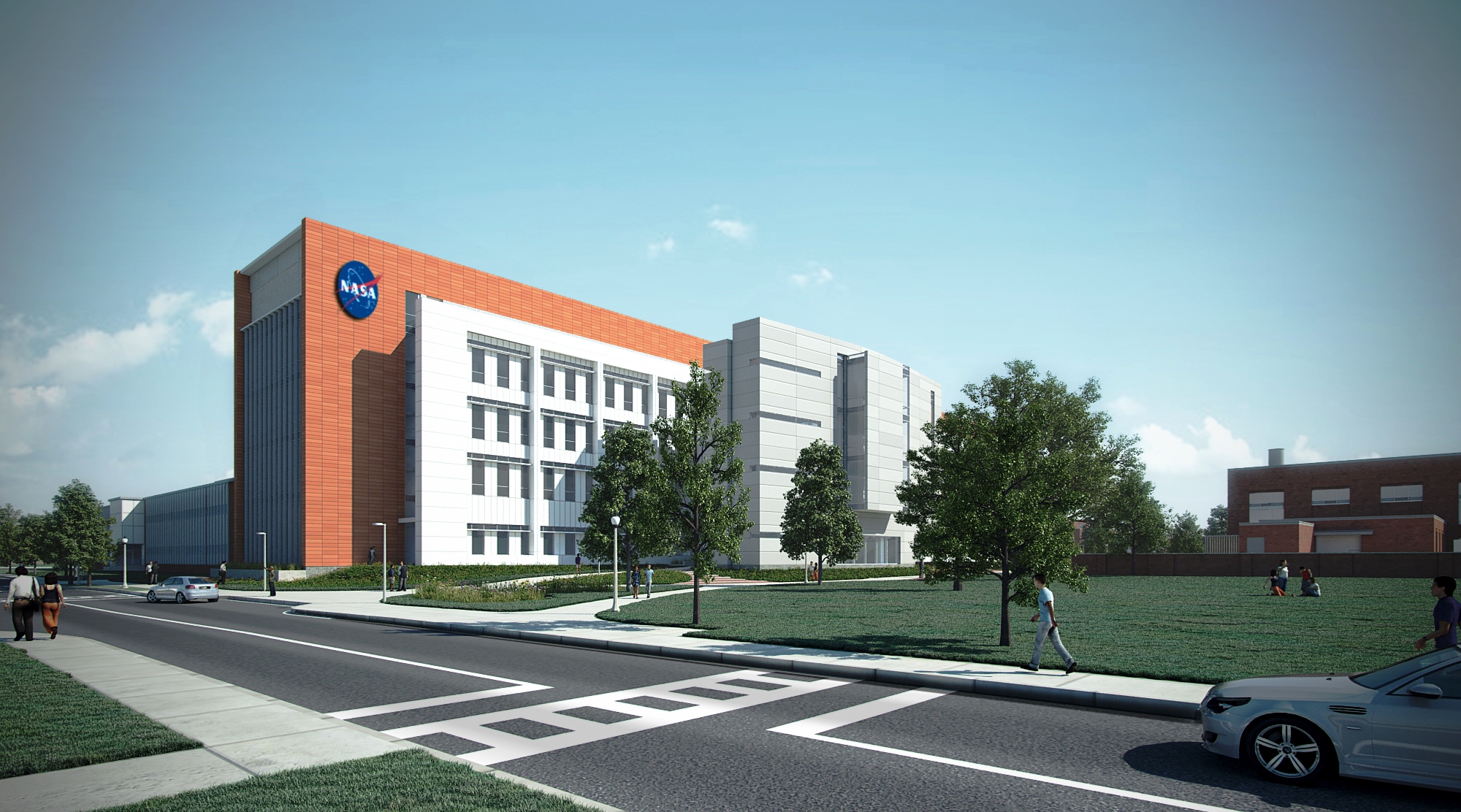 The lab will have about 40 modular research labs for research and development functions such as electronics, lasers, clean rooms, and instrumentation. The facility will allow the consolidation of many laboratories that currently are dispersed throughout the center.
NASA partnered with GSA on this project to take advantage of that agency's knowledge and expertise in designing and constructing federal buildings.
–end–
NASA Langley news releases are available automatically by sending an e-mail message to langley-news-request@lists.nasa.gov with the word "subscribe" in the subject line. You will receive an e-mail asking you to visit a link to confirm the action. To unsubscribe, send an e-mail message to langley-news-request@lists.nasa.gov with the word "unsubscribe" in the subject line.
Michael Finneran
NASA Langley Research Center
(757) 864-6110 / 374-3596
michael.p.finneran@nasa.gov