The redesigned NASA app unlocks access to our new NASA+ video streaming service, the latest NASA news, upgraded interactive experiences, mission alerts, augmented reality, and thousands of images and videos to explore — putting the universe at your fingertips!
The NASA app is available free of charge. Download for iOS, Android, Apple TV, and Roku.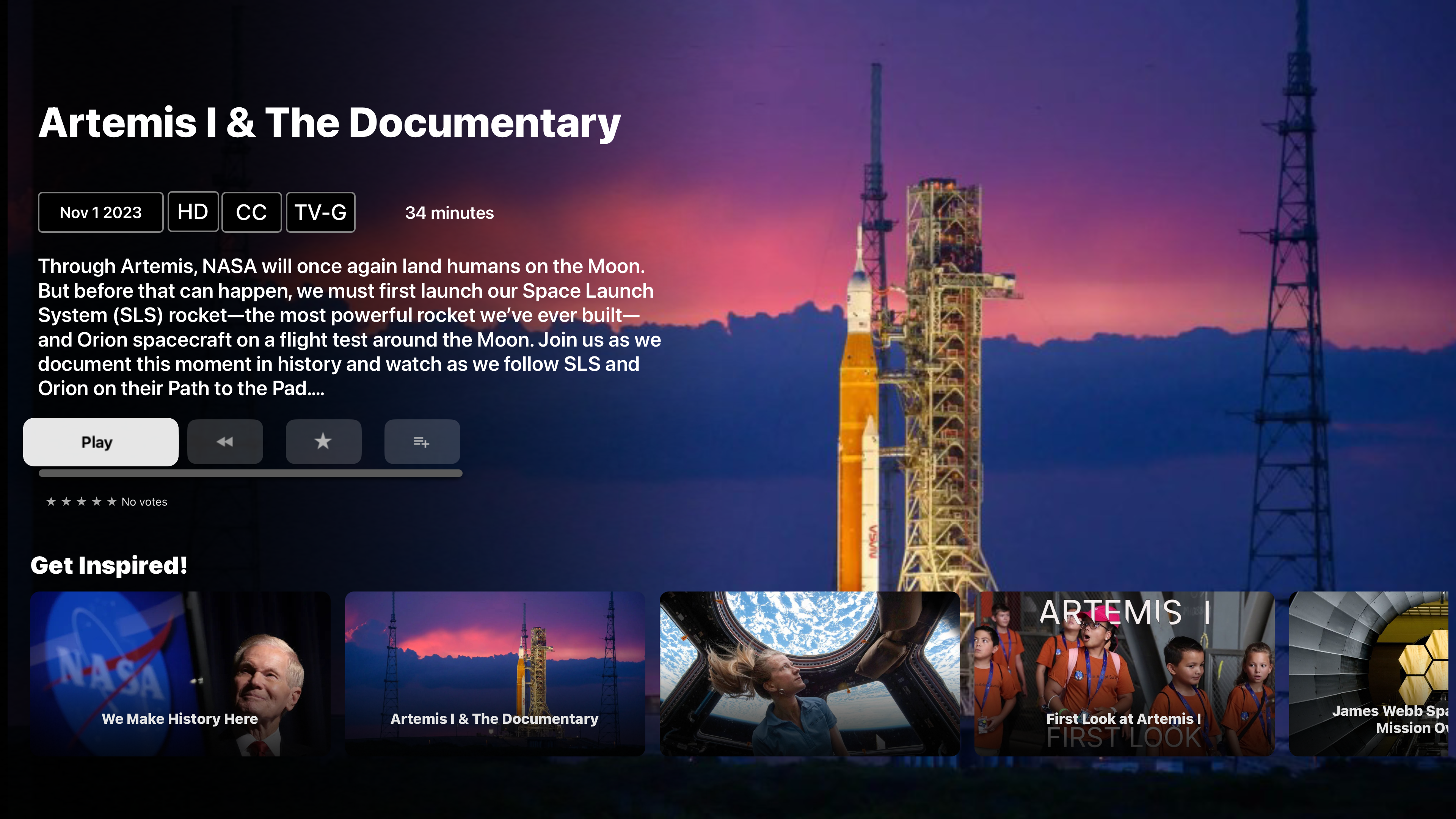 With the NASA App, you'll be able to (some features are only on certain platforms):
Explore with unlimited access to NASA+, featuring all of NASA's official live coverage and original on-demand video series. No subscription required.
Get the latest updates on Artemis, the James Webb Space Telescope, and other exciting NASA missions.
Listen to our podcasts featuring astronauts and experts who take you on a tour of the galaxy without ever leaving Earth.
Discover our latest innovations in aeronautics and technology.
Take a deep dive into NASA's recent scientific discoveries about the Earth, our Solar System and the Universe.
Set an alert for when the International Space Station will fly over your location.
Experience our rovers and rockets up close and personal with augmented reality.
And so much more! Download the updated NASA App now.
› Apple TV: Please go to the App Store on your Apple TV device to install.
› Amazon Fire TV: Please go to the Amazon Appstore on your Fire TV device to install.
› Roku: Please visit the Roku Channel Store on your device and add the NASA channel.