The NASA app showcases a huge collection of the latest NASA content, including over 19,000 images, videos on-demand, NASA Television, Solar System Exploration feature, podcasts, news & feature stories, ISS sighting opportunities and tracking, mission information, all the latest tweets, Third Rock Radio and much more. The NASA app is available free of charge. Download for iOS, Android, Apple TV, Kindle Fire, Fire TV and Roku.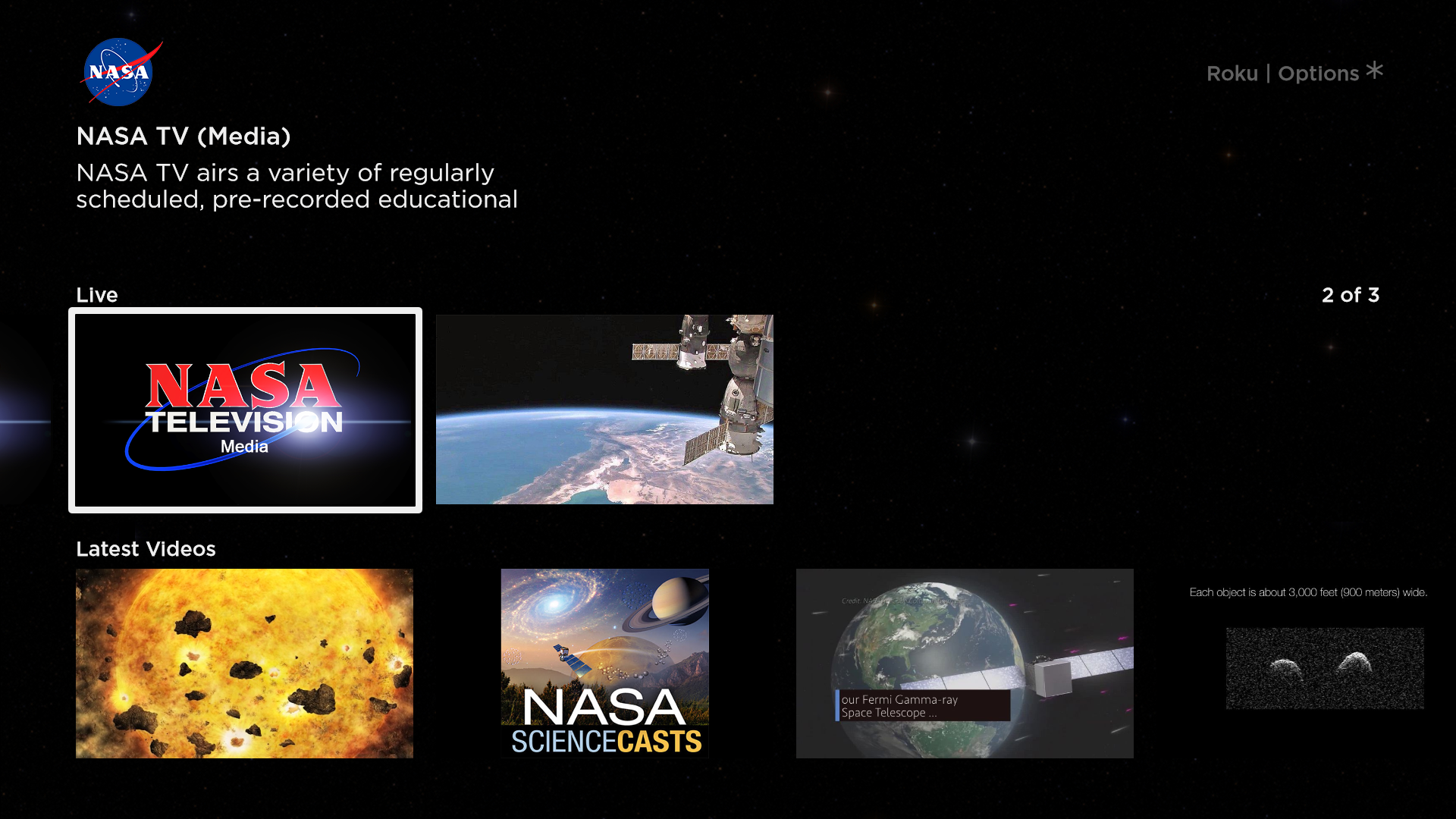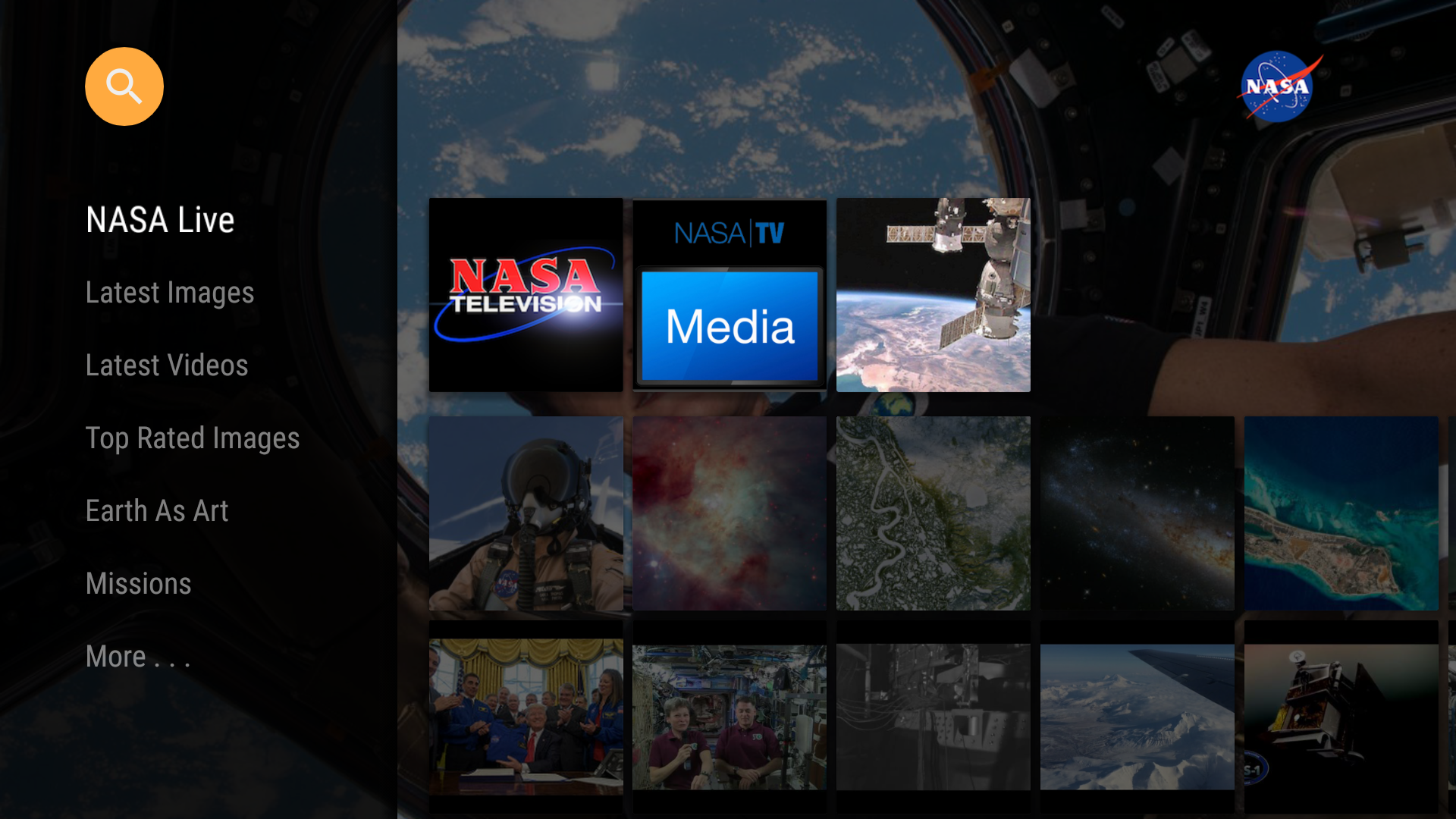 Features (some features are only on certain platforms)
Watch the latest NASA events unfold in real-time on NASA TV
Checkout the educational content in the featured section and explore a simulated view of our Solar System
Watch a live view of the earth from the International Space Station
Easily view the latest NASA photos, videos and feature stories
Rate photos and explore all of the highest rated ones
Choose your own favorite NASA images and make them easy to find using the favorites feature
Share everything you discover with friends on social media
Easily save images to your mobile device
Listen to the latest NASA podcasts
Get information about all of NASA's current missions
Get the latest launch and landing information
Get the current list of upcoming International Space Station (ISS) sighting opportunities for your location
Track the location of the International Space Station and other NASA Earth orbiting satellites in real-time
View all the NASA Tweets from around the agency in one place
Display a map with links to all of the NASA visitor centers
View the Earth as Art image collection and interactive map
Listen to Third Rock Radio (alternative rock radio station)
Cast content to your Apple TV, Chromecast and Fire TV devices.
Augmented Reality (AR) 3D models of over 30 NASA orbiters and missions. This new feature brings together 3D models from across the agency, and provides the most complete one-stop shop for NASA AR models. The viewer allows the user to view both the model in AR (allows you to place the model on a surface like a table), and in regular object mode for rotation and display. The viewer also provides an information view that describes the model for the user.
For users with on an iOS device, a new Augmented reality SkyView feature that shows a view of the night sky so users can identify objects and find/track International Space Station visible passes.
› Apple TV: Please go to the App Store on your Apple TV device to install.
› Amazon Fire TV: Please go to the Amazon Appstore on your Fire TV device to install.
› Roku: Please visit the Roku Channel Store on your device and add the NASA channel.