Astronauts have been living in space on an orbiting laboratory longer than many high school students have been alive. This month marks 15 years of continuous human presence on the International Space Station.
When the first crew docked with the station for Expedition 1, the science control center at NASA's Marshall Space Flight Center in Huntsville, Alabama, was staffed and ready to support the first science experiments. Back then, a smaller station and a crew of only three people meant a minor team on the ground compared to today. Figuring out how to support science around-the-clock and create the control room required late nights and a new way of thinking. This eventually paid off with the creation of the space station's Payload Operation Integration Center (POIC) — NASA's science command post that started operating around the clock, 365 days a year in March 2001.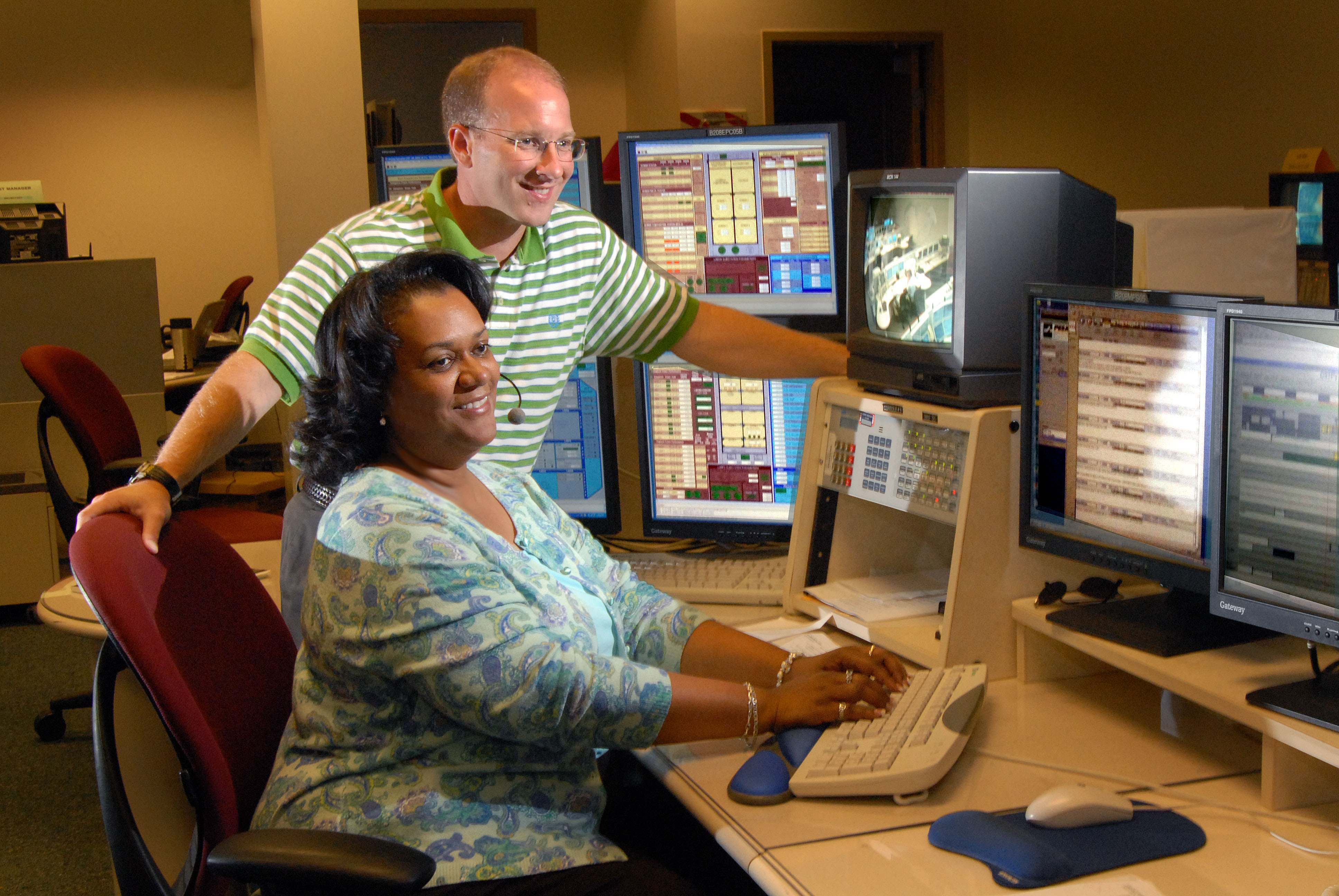 NASA
"We took on a monumental and fulfilling task," said Lybrease Woodard, deputy director of the Mission Operations Laboratory and one of the original payload operations directors for the POIC. "We had staffed consoles and helped monitor 24-hour-a-day science during Spacelab and space shuttle missions, but those rarely lasted longer than three months at the most. This was going to be science output 24 hours every day for the foreseeable future, with no breaks. This exponential growth was long-term planning at its finest, and we had the right team to make it happen."
Drawing from the tremendous amount of experience gained during Spacelab science missions on NASA's space shuttle, the science operations team at Marshall led the way through thousands of hours of planning to establish how science operations could be supported around the clock. They learned the best methods for helping astronauts in orbit required extensive advance planning, and operations have been streamlined as they have worked with crews on 45 expeditions.
NASA/MSFC
"We had to create numerous processes," said Lewis Wooten, director of the Mission Operations Laboratory, the Marshall engineering lab that manages the science center operations. "We needed to determine the best way not only to train and inform astronauts in orbit about the dozens of experiments they could be juggling on any given day but also to inform the controllers on the ground as well. We found the right people and learned how to certify them for flight support."
One of the key positions is the Payload Operations Director, or POD. This person coordinates everything happening with space station science in the control room and is part of the Flight Director's team in the Mission Control Center at NASA's Johnson Space Center in Houston. More than 40 payload operations directors have supported crews in space since 2000.
"I was on console in Huntsville for the launch of the first expedition, and it was amazing," said Pat Patterson, the only person who has worked as a payload operations director for all 45 space station expeditions in the last 15 years. "I didn't realize how different it would be from those Spacelab days and how much we would accomplish. The station has grown from three science racks to 18. But what I love most is seeing the space station community shift focus from the vehicle to the science. I think we'll see great things in the future."
This team has helped the crew conduct more than 1,700 experiments from 83 countries around the world, and many are already returning benefits for humanity as well as helping NASA prepare for missions even farther away from Earth.
Putting this infrastructure in place gave the agency a secondary benefit because it serves as a back-up location for space station Mission Control.
"I was the Backup Control Center lead engineer for Marshall in 2006 when we started the project," said Joseph Pirani, now deputy chief of the Mission Operations Systems Branch at Marshall. "It took two years to build the infrastructure, complete the documentation and training to learn how the flight controllers in Houston operate and interact with the crew in orbit. One month after we were certified as the Backup Control Center, Hurricane Ike hit the Gulf Coast of Texas, forcing the mission control workforce to evacuate to work from the new back-up facility in Huntsville. I was very proud of our team for their poise and support to our displaced visitors. It was amazing to have our two teams — space station operations and science — in control rooms right next to each other."

NASA/MSFC/Emmett Given
Besides the professional satisfaction of working on life-changing science with a crew of people orbiting the planet, there has been the occasional personal highlights.
It was late in the day in June 2005 when the work phone rang in front of Payload Communicator Lisa Mavrotheris.
"When I picked up the receiver, there was a delay from the person on the other end," recalls Mavrotheris, a veteran of the POIC who is now training to be a simulation supervisor. "I nearly hung up because I was busy on console and wasn't inclined to give that person much time to speak up. It turns out it was astronaut John Phillips calling me from orbit! He had heard my son was entering the U.S. Navy and, being a Navy veteran himself, called to wish him well on his new venture.
"His kind gesture meant a lot to both of us, and now my son is in training to be a Payload Rack Officer here. I'm so glad I didn't hang up the phone!"
NASA
More information about the International Space Station's 15 years in orbit can be found online at a special 15th anniversary website.