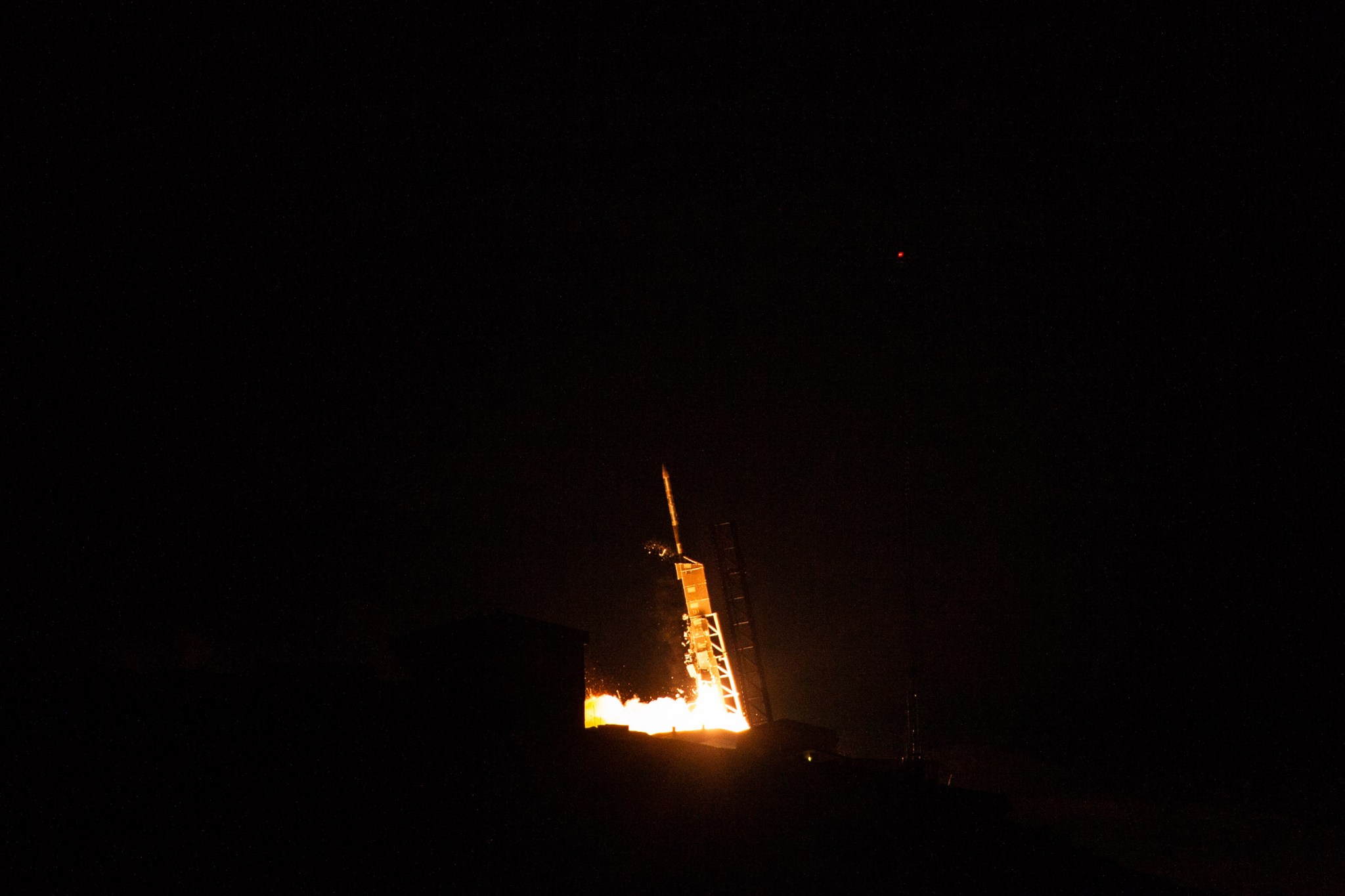 NASA/ Allison Stancil-Ervin
Two NASA sounding rockets were successfully launched Dec. 7 from Ny-Ålesund, Svalbard, in Norway providing scientist a look at the process of Earth's atmosphere escaping into space.
The Visualizing Ion Outflow via Neutral Atom Sensing-2 or VISIONS-2 rockets were launched at 6:06 and 6:08 a.m. EST from the launch site operated by Norway's Andoya Space Center.
Preliminary information shows that the flights of the two Black Brant X rockets were successful and good data was received.
VISIONS-2 is looking at atmospheric escape, the process whereby Earth is slowly leaking its atmosphere into space. Understanding atmospheric escape on Earth has applications all over the Universe — from predicting which far off planets might be habitable, to piecing together how Mars became the desolate, exposed landscape it is today.
VISIONS-2 flew two rockets into the northern polar cusp, where it used an imaging technique to map oxygen outflow from the aurora. Using this technique, VISIONS-2 takes a different approach from many other missions, which attempt to combine data from many outflow events. Instead, VISIONS-2 hopes to acquire a great deal of data about a single oxygen outflow event. Not all outflow events are the same, but understanding one in great detail would provide significant scientific value.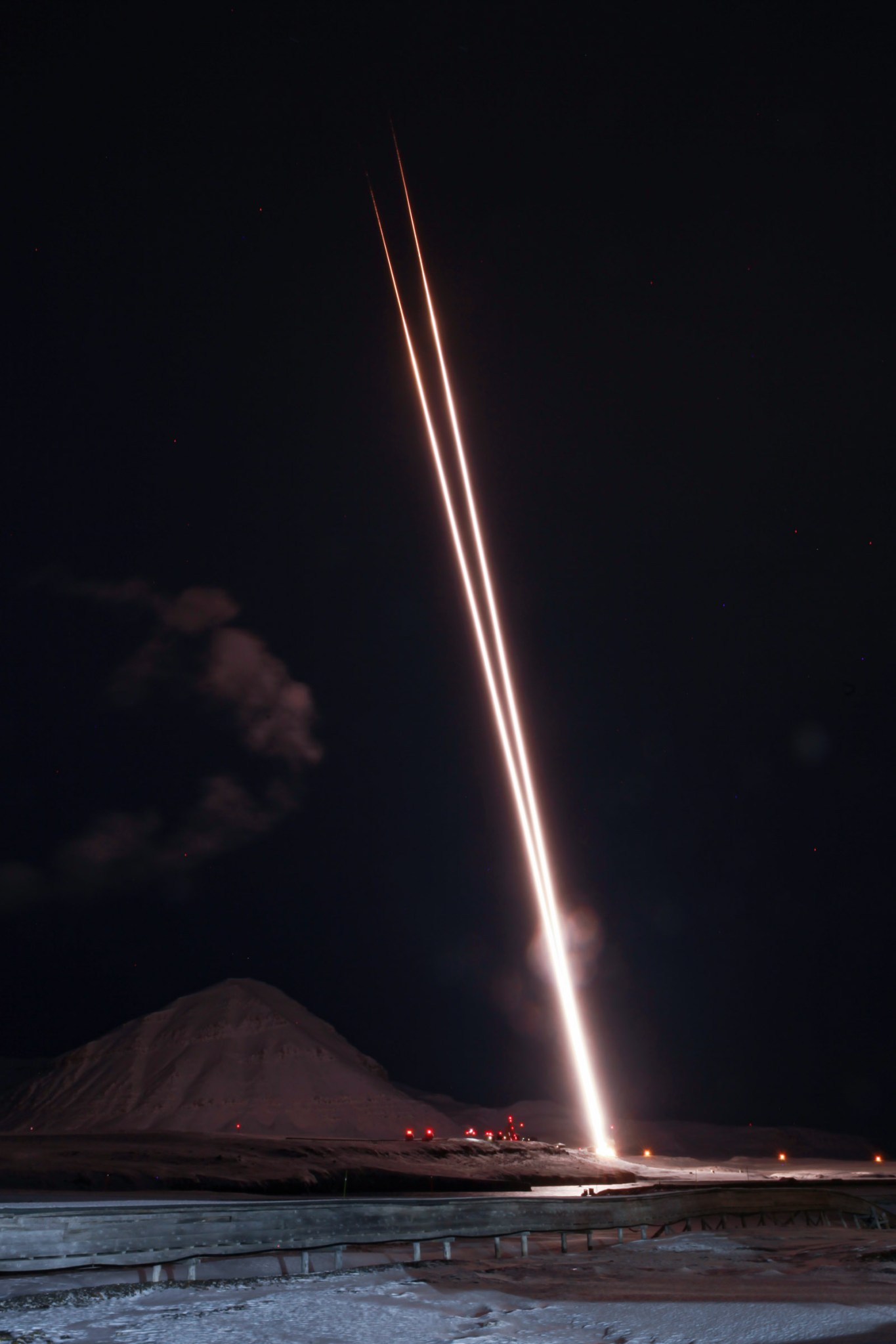 NASA/ Allison Stancil-Ervin
VISIONS-2 was the first of nine sounding rocket missions launching over the next 14 months as part of the Grand Challenge Initiative (GCI) — Cusp. Drawing researchers from the United States, Canada, Norway, the UK and Japan, the Grand Challenge is an international collaboration to explore the northern polar cusp, hopefully cracking the code of this unusual portal between Earth and space.
The next GCI mission, the Twin Rockets to Investigate Cusp Electrodynamics-2 or TRICE-2, is on the launch pad at the Andoya Space Center in Andenes, Norway. The launch window for the mission and its two Black Brant XII rockets runs through Dec. 19.
VISIONS-2 is supported through NASA's Sounding Rocket Program at the agency's Wallops Flight Facility in Virginia. NASA's Heliophysics Division manages the sounding rocket program.
Banner Image Credit: Time-lapse photograph shows the first and second stages of the 2 Black Brant X rockets for VISIONS-2 and the telemetry antennas in the foreground as the rockets leave the launch pad from Ny-Ålesund, Svalbard, in Norway. Credit: NASA/ Allison Stancil-Ervin.
Keith Koehler
NASA's Wallops Flight Facility, Virginia
NASA/Allison Stancil-Ervin.