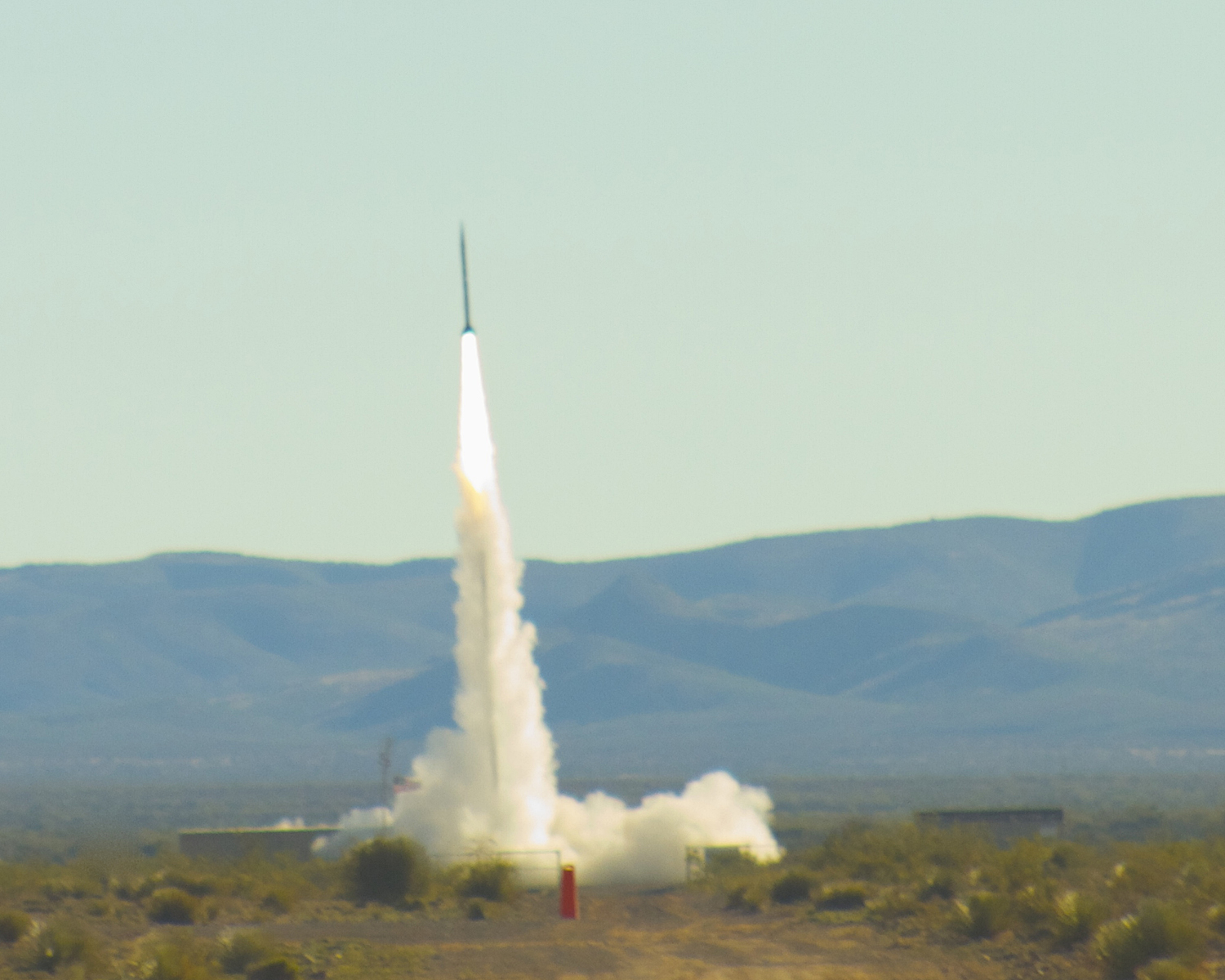 Spaceport America
An UP Aerospace SpaceLoft sounding rocket soared into the sky Nov. 6 from Spaceport America, New Mexico, carrying four technology experiments for NASA's Flight Opportunities Program that funded the launch of these technologies.
The commercial suborbital space rocket reached a maximum altitude of approximately 75 miles. The experiments were recovered intact 30 miles downrange on the U.S. Army White Sands Missile Range. UP has launched several times from Spaceport but this was the first launch where payloads were ejected separately requiring independent re-entry under individual parachutes into the atmosphere.
"We had a great launch, all the payloads were exposed to the relevant environments that the researchers were seeking," said Paul De Leon, NASA Flight Opportunities Program campaign manager. "The new payload deployment capability from UP Aerospace was successfully demonstrated, opening the opportunity for future entry, descent and landing technologies to be tested and matured under Flight Opportunities."
UP Aerospace
Purdue University tested a new, U.S.-made green propellant that is gaining interest from the rocket industry. The experiment called Zero-gravity Green Propellant Management Technology acquired video data of the new propellant interacting with traditional designs of surface tension propellant management devices in near-weightlessness.
Building on data from a previous launch, New Mexico State University performed another suborbital test of its Robotics-Base Method for In-Orbit Identification of Spacecraft inertia. The goal of the research is to experimentally test and verify a robotics-based method for on-orbit identification of satellite inactive properties in a microgravity environment.
NASA's Johnson Space Center, Houston, tested their entry, descent and landing technology for the Maraia Earth Return Capsule. The spacecraft is expected to become an inexpensive, autonomous International Space Station-based vehicle to provide on-demand return of small scientific and engineering payloads, or function as an ISS-deployed entry technology test bed.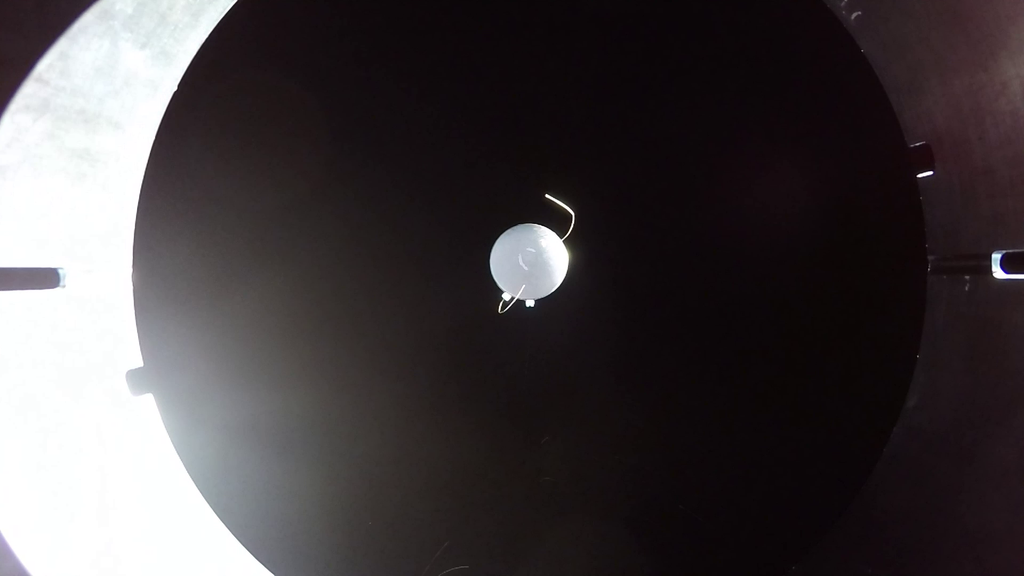 UP Aerospace
NASA's Ames Research Center at Moffett Field, California, tested its Affordable Vehicle Avionics project, a suite of avionics that will provide early verification of new software and hardware for delivering an affordable and capable Guidance, Navigation and Control (GNC) system and telemetry avionics. The avionics project will be applied to multiple nano-launch vehicles at one percent the cost of current state-of-the-art avionics. Using this new GNC system reduces the cost of launching small payloads into orbit as well as recurring costs of future launches.
The Flight Opportunities Program seeks to advance space technology to meet future mission needs through flight activities that foster the growth of the U.S. commercial spaceflight industry and workforce. NASA will pay for the integration and flight costs for the selected payloads. Limited funds will be provided for other costs to facilitate the flight readiness of these payloads.
UP Aerospace
The Flight Opportunities Program, part of NASA's Space Technology Mission Directorate, is managed at NASA's Armstrong Flight Research Center at Edwards, California. Ames manages the solicitation and selection of technologies to be tested and demonstrated on commercial flight vehicles.
For more information on NASA's Flight Opportunities Program, visit:
http://www.nasa.gov/directorates/spacetech/flight_opportunities/index.html
Leslie Williams
Armstrong Flight Research Center, Edwards, Calif.
661-276-3893
leslie.a.williams@nasa.gov