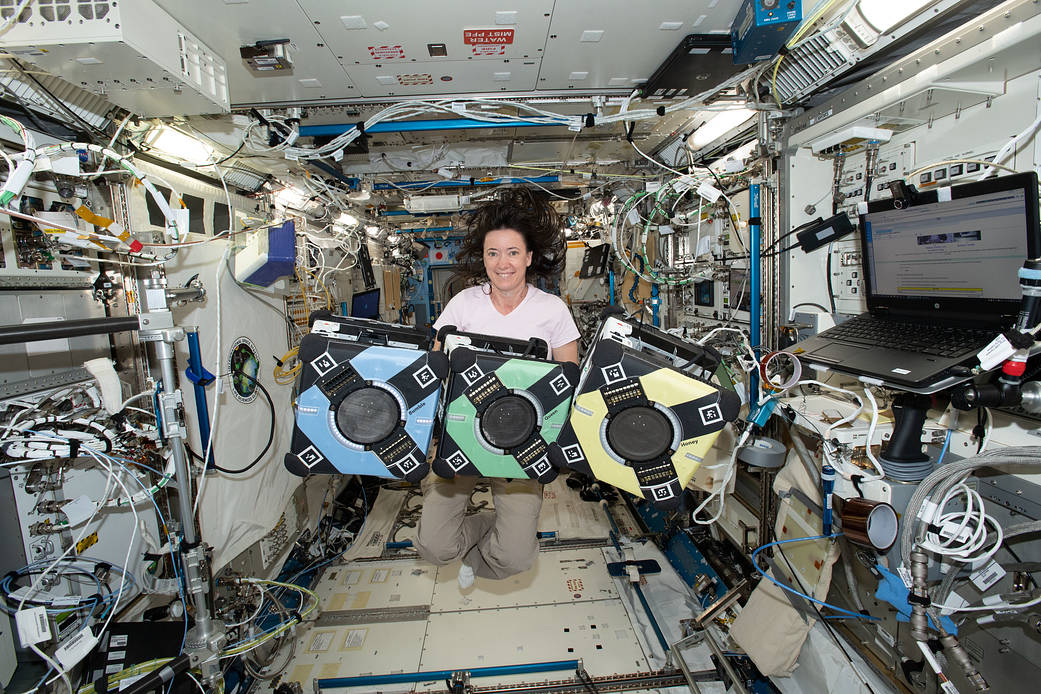 It's lean, it's green, and it's a whole lotta Queen. It's official – the International Space Station now has a Queen – Astrobee robot, that is.
On Sept. 20, 2021, NASA astronaut Shane Kimbrough unpacked, conducted health checks, and got cube-shaped Queen up-and-floating aboard the International Space Station. This was the first time Queen "woke up" in orbit after journeying to the space-based laboratory in 2019. How did it go? Absolutely perfect. Yass, queen!
Now that Queen is reunited with fellow free-flying robots Honey and Bumble, the trio can work alone or together to carry out investigations and experiments that will help develop technology – both hardware and software – for future missions. Next up – the ground-based team will begin planning activities for Queen, including testing its ability to tell where it is within the space station and ensuring it in full working order.
The Astrobee facility provides guest scientists a platform for zero-gravity robotics research inside the space station and is managed by NASA's Ames Research Center in California's Silicon Valley.
Image above: NASA astronaut Megan McArthur poses with the Astrobee robotic free-flyers in support of the Kibo Robot Programming Challenge (Robo-Pro Challenge). The Kibo-RPC, allows students to create programs to control Astrobee, a free-flying robot aboard the International Space Station. Image credit: NASA/Shane Kimbrough