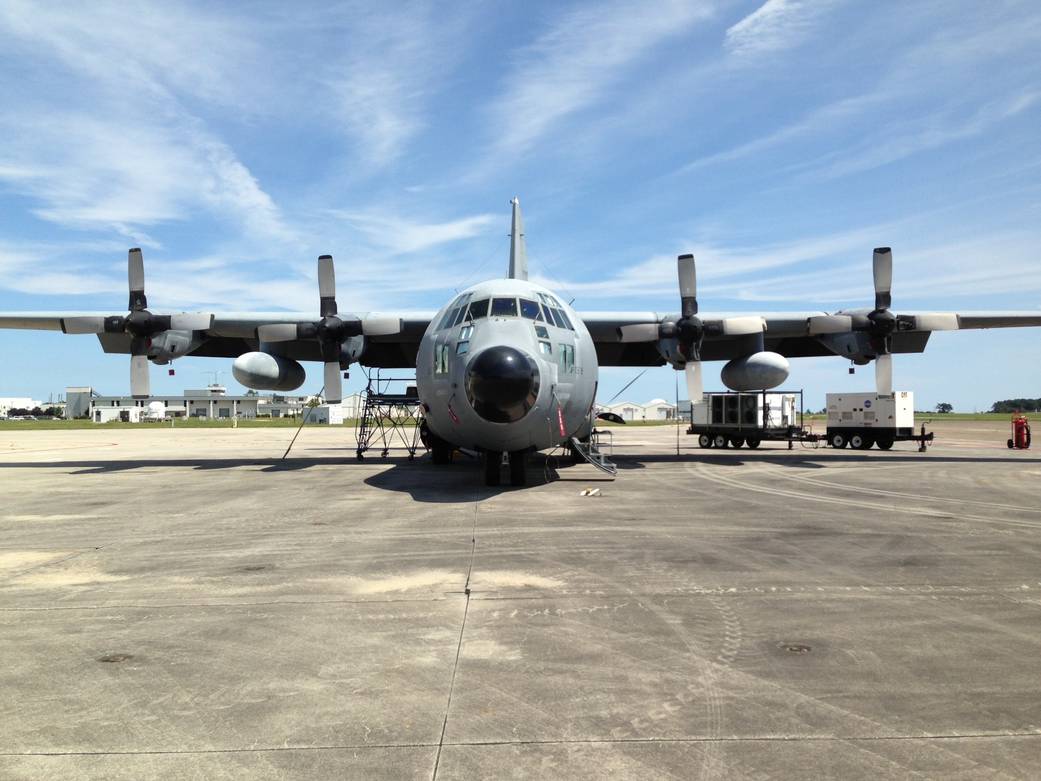 NASA's C-130 on the tarmac at Wallops Flight Facility in Wallops Island, Va.
In 2013, NASA's Wallops Flight Facility added a C-130 Hercules to its fleet of aircraft. Formerly a U.S. Air Force aircraft, the C-130 brings the range and cargo capacity needed to serve as a long-range airborne laboratory and to carry cargo in support of science missions around the world.
It's first airborne mission is in support of the September 2013 IceBridge campaign to Greenland. The C-130 will then be deployed to Christchurch, New Zealand, to provide logistical support for IceBridge's 2013 Antarctic campaign based in Antarctica's McMurdo Station.
Credit: NASA / Christy Hansen