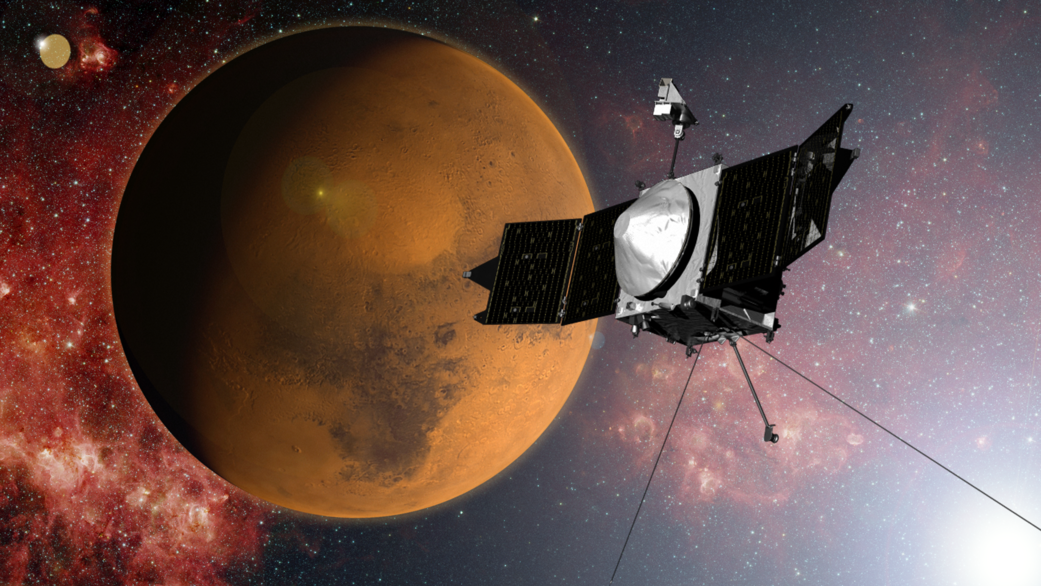 This image shows an artist concept of NASA's Mars Atmosphere and Volatile EvolutioN (MAVEN) mission. MAVEN is part of NASA's Mars Scout program, funded by NASA Headquarters and managed by NASA's Goddard Space Flight Center in Greenbelt, Maryland. Launched in November 2013, the mission will explore the Red Planet's upper atmosphere, ionosphere and interactions with the sun and solar wind.
On Sept. 21, 2014, MAVEN will enter orbit around Mars, completing an interplanetary journey of 10 months and 442 million miles (711 million kilometers).
Scientists will use MAVEN data to determine the role that loss of volatiles from the Mars atmosphere to space has played through time, giving insight into the history of Mars' atmosphere and climate, liquid water, and planetary habitability.
Credit: NASA's Goddard Space Flight Center