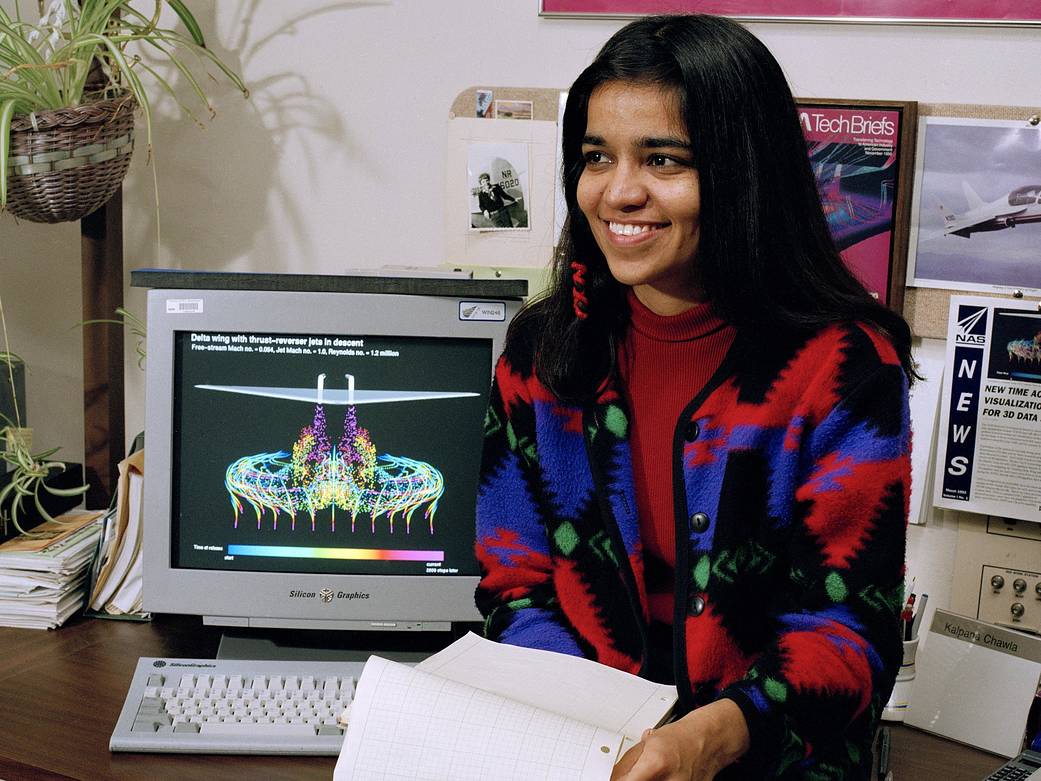 Each January or February, NASA has a special Day of Remembrance to reflect upon and celebrate the lives of the brave women and men who gave their lives in the conduct of space missions in service to our country. We recall with pride and sadness the crews of Apollo 1, Challenger's STS-51-L and Columbia's STS-107.
Pictured here is Kalpana Chawla in Oct. 1995 when she was an astronaut candidate working at NASA's Ames Research Center in California.
Full biography of Kalpana Chawla.
Photo credit: NASA/Cesar Acosta.