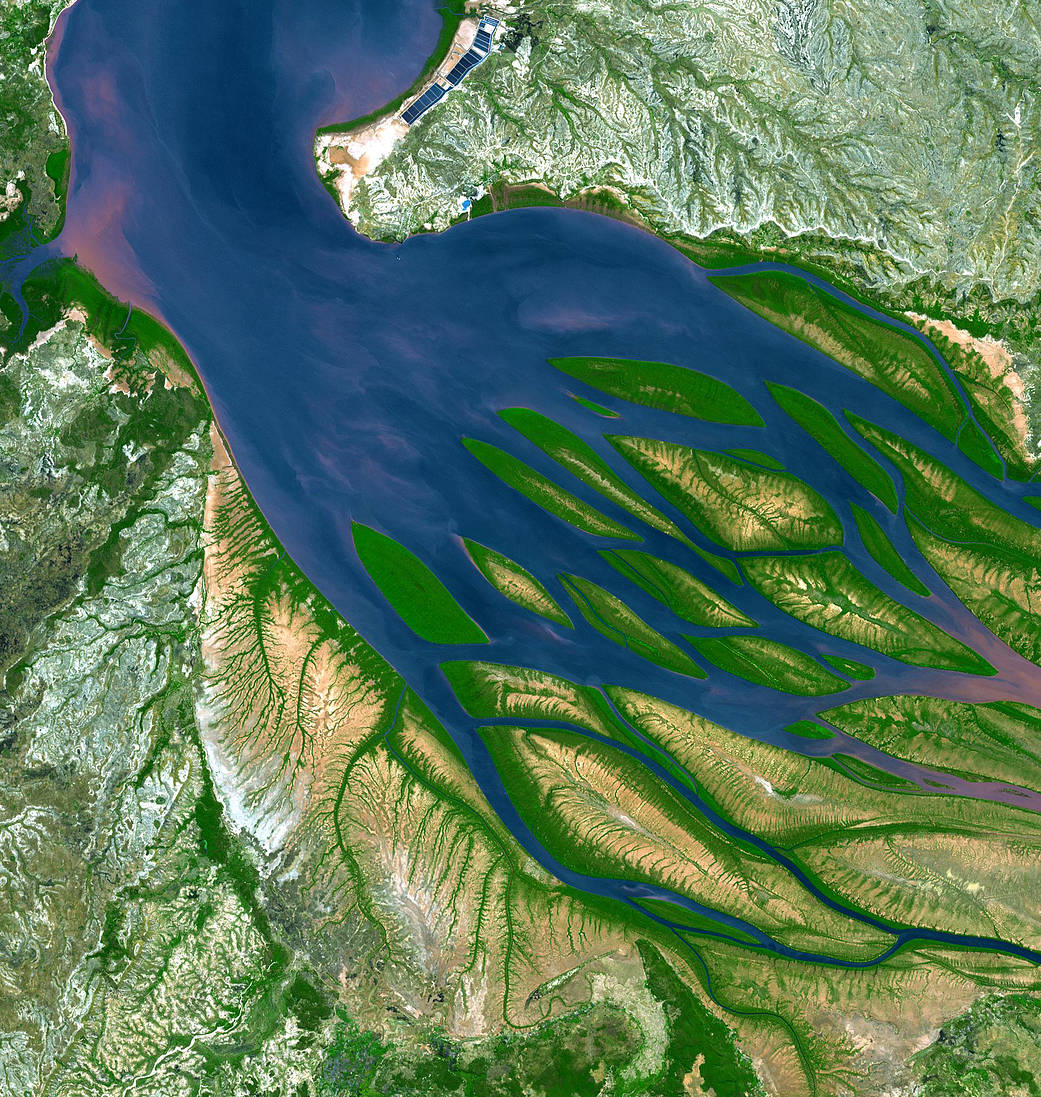 On the northwestern coast of Madagascar, the salty waters of the Mozambique Channel penetrate inland to join with the freshwater outflow of the Betsiboka River, forming Bombetoka Bay. Numerous islands and sandbars have formed in the estuary from the large amount of sediment carried in by the Betsiboka River and have been shaped by the flow of the river and the push and pull of tides.
Learn more about Bombetoka Bay, Madagascar.
Fifty years ago, on April 22, 1970, people around the world marked the first Earth Day. On this Earth Day, as we physically separate ourselves by necessity, we can still collectively appreciate the wondrous beauty of our planet and the extraordinary science that helps us understand how it all works – and we can do it from our homes.
Follow along this week as we celebrate #EarthDayAtHome with NASA.
Image Credit: U.S./Japan ASTER Science Team, NASA/GSFC/METI/ERSDAC/JAROS